One of the Isle of Armor's most interesting features is the addition of Max Soup – this special meal can give certain Pokémon the ability to Gigantamax instead of transforming into their usual Dynamax form. This opens up a range of new possibilities, including the chance to unlock the Gigantamax form of your starter Pokémon, as well as a Gigantamax form for the Urshifu you'll raise during the Isle of Armor's main storyline. Read on for how to make Max Soup, as well as the best ways to use it!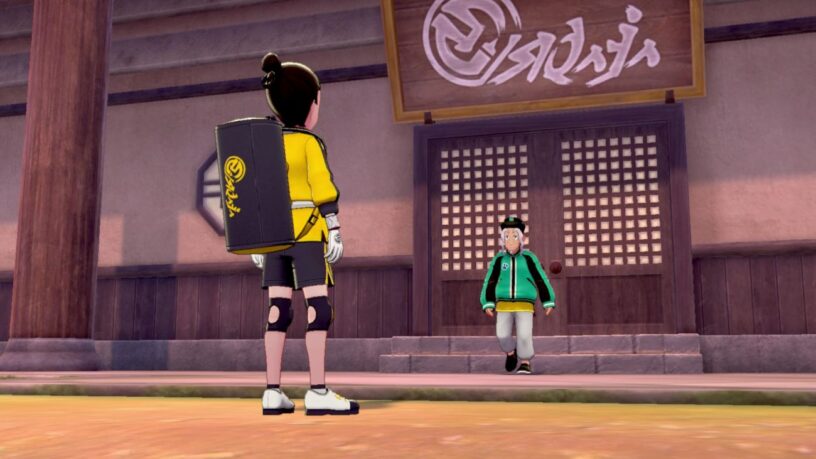 The Dojo Trials
You'll first hear of Max Soup shortly after arriving at the dojo on the Isle of Armor. The dojo master, Mustard, will mention that he wants you to gather Max Mushrooms so the day's batch of soup can be finished – and that this will count as the second of the three trials you'll need to complete to join the dojo and receive Kubfu. Mustard will point you in the right direction here, as will the exclamation point on your town map – this is very useful here, as it can be quite easy to get lost in the forest and cave areas of the island. You'll first have to pass through the Forest of Focus and enter a cave a little way beyond the forest exit, beside a Hiker who offers to dig up items. This place is the Warm-Up Tunnel, where you'll find the mushroom cluster you need. You'll also be challenged by your rival (Klara in Sword or Avery in Shield) before you can bring the mushrooms back to the dojo, but they shouldn't cause too much trouble at this point. After this event the Warm-Up Tunnel will also be marked as a Flying Taxi destination, making return journeys much easier.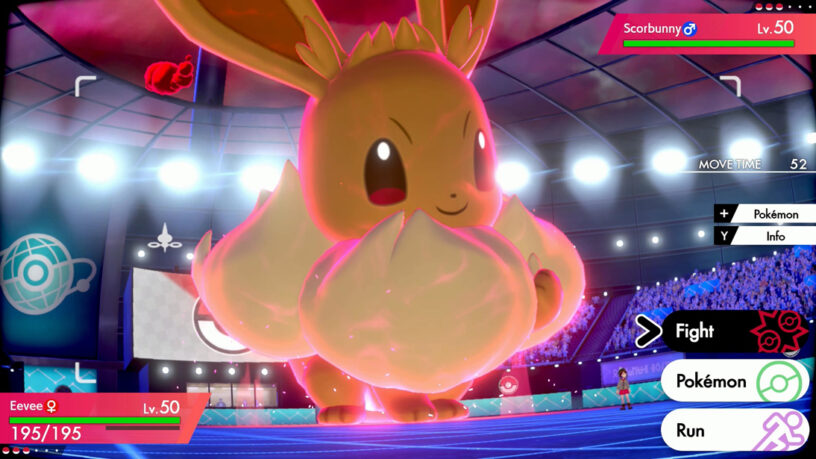 Max Soup
After you collect the mushrooms and arrive back at the dojo, an NPC will offer a free helping of the soup to one of your Pokémon. While Max Soup can be served to any Pokémon species that has a Gigantamax form, you might want to use this freebie on your starter Pokémon as this is the easiest way to unlock its Gigantamax form. The same NPC will then offer to make you more soup whenever you like, as long as you can obtain the ingredients.
As before, you'll need to collect Max Mushrooms to make more soup, but the process is a lot less predictable this time around and you'll need to find three clusters for each helping of soup. As well as the Warm-Up Tunnel where you first found them, mushrooms can also appear in the Forest of Focus, as well as in Brawler's Cave and the Courageous Cavern. They have a small chance to spawn after each Max Raid Battle you take part in, so try visiting a few Max Raid Dens if you aren't having any luck with the usual mushroom spots.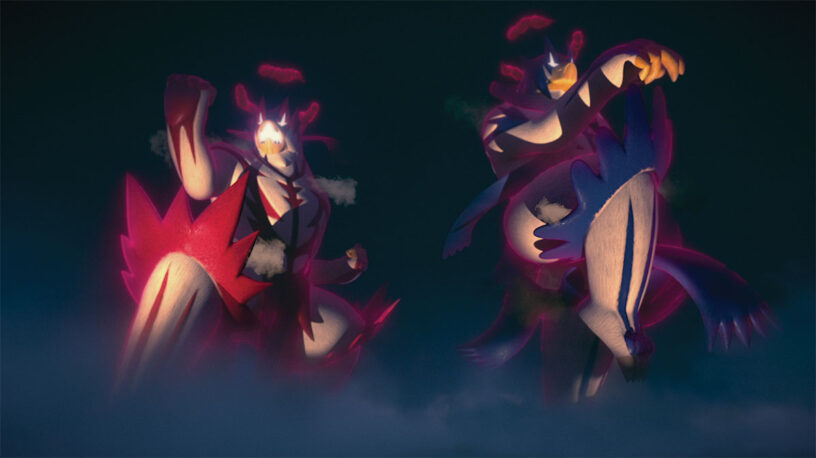 Using Max Soup
Only Pokémon with a Gigantamax form can be served Max Soup, with the full list being:
Venusaur, Charizard, Blastoise, Butterfree, Pikachu, Meowth, Machamp, Gengar, Kingler, Lapras, Eevee, Snorlax, Garbodor, Rillaboom, Cinderace, Inteleon, Corviknight, Orbeetle, Drednaw, Coalossal, Flapple, Appletun, Sandaconda, Toxtricity, Centiskorch, Hatterene, Grimmsnarl, Alcremie, Copperajah, Duraludon, and Urshifu (both Single Strike and Rapid Strike form).
Urshifu is a bit of an exception, as it refuses to eat any Max Soup at first – so to unlock your Urshifu's Gigantamaxing ability (for either form!) you'll need to carry out another sidequest. This is currently the only way to obtain a Gigantimax Urshifu, so don't forget to talk to Hop (who'll have arrived at the dojo after you've evolved your Kubfu into Urshifu) to kick off this quest. You'll then go with him to the Forest of Focus – he'll first be looking for a Lilligant that lives there, and you'll need to help him track itdown. After locating the Pokémon it'll start following you around, so bring it back to Hop while being careful not to move too fast or Lilligant will have difficulty keeping up. After this you'll have a brief search for an Applin before leaving the area and heading off to the north-west. You'll meet up with Hop on the honeycomb-shaped island to the north-west of the Isle of Armor. Here you'll face off against a Dynamaxed Vespiquen in a Pokémon Den which will earn you some Max Honey, allowing you to make a special Max Soup for Urshifu and finally unlock its Gigantamax form.
At this point you'll be able to unlock the Gigantamax form of any Pokémon that has a form available for its species. This is a great way to get more of any event-only Gigantamax Pokémon like Meowth, Pikachu and Eevee, as well as version exclusives you may have missed out on such as Machamp and Lapras. Another important thing to remember is that any Pokémon that can already Gigantamax will lose the ability to do so if they're served a Max Soup, so be careful of which Pokémon you give it to.