We're taking a detailed look at the Pokemon Sword and Shield Galar Pokedex! Our list features all of the currently known Pokemon that will be showing up in the game, as well as the ones that are unique to each of the games in Generation 8. This is not the full Pokedex just yet, but we'll be adding every Pokemon that is revealed in the coming months immediately to the list!
We got our first big look at the game with an initial trailer that let us in on some information about the starter Pokemon in Sword and Shield. We then got a whole lot more information via the Pokemon Direct in June, and then some additional information on some new Pokemon from E3!
There has been some recent news that's not so great for fans who have large collections of Pokemon. You will not be able to transfer the full national dex into Sword and Shield. The list that will be available is limited to what is being defined as the "Galar Dex", and we don't know just yet which Pokemon will make the cut. We also don't know exactly how many Pokemon from the over 800 species that exist will actually be in the game. We'll keep this post updated with any new information!
Update (9/4/19): Two new Pokemon revealed at the Nintendo Direct!
Pokemon Gen 8 List
Here's a breakdown of the new Pokemon from the upcoming generation, there's more detailed information on them if you scroll down the page!
Starter Pokemon
General List
Alcremie
Corviknight
NEW: Cramorant
Drednaw
Duraludon
Eldegoss
Galarian Weezing
Gossifleur
Impidimp
Morpeko
Obstagoon
NEW: Polteageist
Rolycoly
Wooloo
Yamper
Legendaries
Pokemon Gen. 8 Detailed Information
Alcremie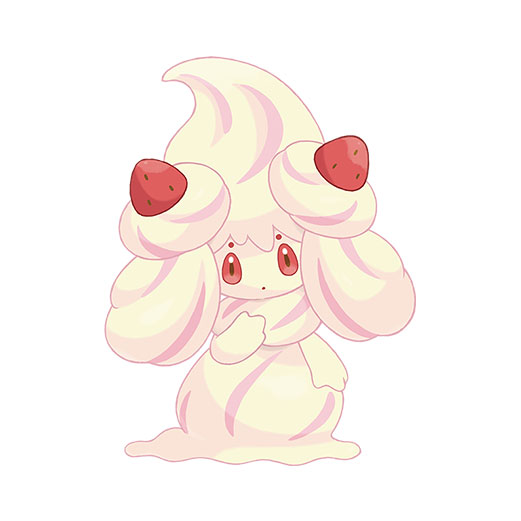 When attacked by an opponent, Alcremie will throw sweet-scented cream to distract them or temporarily blind them, giving itself time to escape. The cream it uses for this purpose has an incredibly powerful soothing effect, and any opponent that tries to eat the cream will rapidly lose the will to battle.
Category: Cream Pokemon
Type: Fairy
Height: 1'

Weight: 1.1 lbs.

Ability: Sweet Veil
Corviknight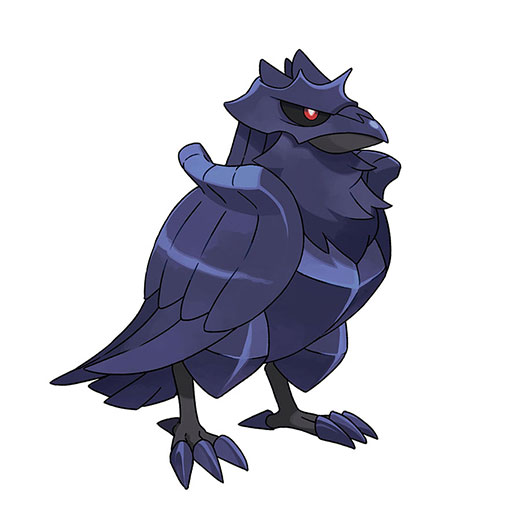 Corviknight possess superb flying skills and high intelligence. Because of this, many of them work for the company called Galar Taxi, helping transport people from town to town.
Category: Raven Pokemon
Type: Flying/Steel
Height: 7'03

Weight: 165.3 lbs.

Ability: Pressure / Unnerve
Cramorant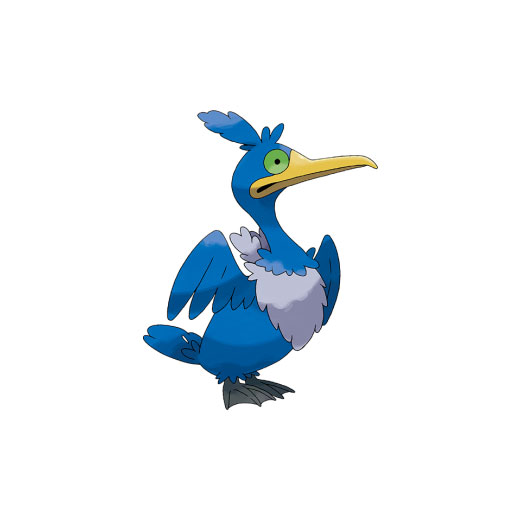 Category: Gulp Pokemon
Type: Flying/Water
Height: 1'00

Weight: 6.6 lbs.

Ability: Gulp Missile
Drednaw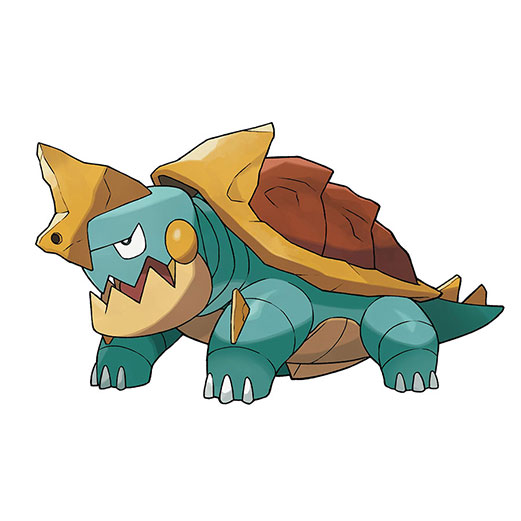 Drednaw is known to be extremely vicious, and it takes a skilled Trainer to tame and handle this Pokémon. It seems that some Trainers will release Drednaw back into the wild once they discover they can't handle it.
Category: Bite Pokemon
Type: Water, Rock
Height: 3'03

Weight: 254.6 lbs.

Ability: Strong Jaw, Shell Armor
Duraludon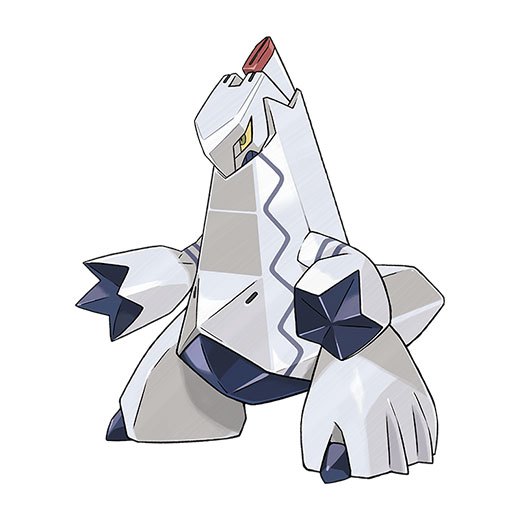 Duraludon live in caves and mountainous areas. Their two arms have slightly different shapes from each other, and they use these to grind down rock surfaces for food. They share their habitat with Tyranitar, and these two Pokémon are often seen battling each other in the mountains of the Galar region.
Category: Alloy Pokemon
Type: Steel, Dragon
Height: 5'11

Weight: 88.2 lbs.

Ability: Light Metal/Heavy Metal
Eldegoss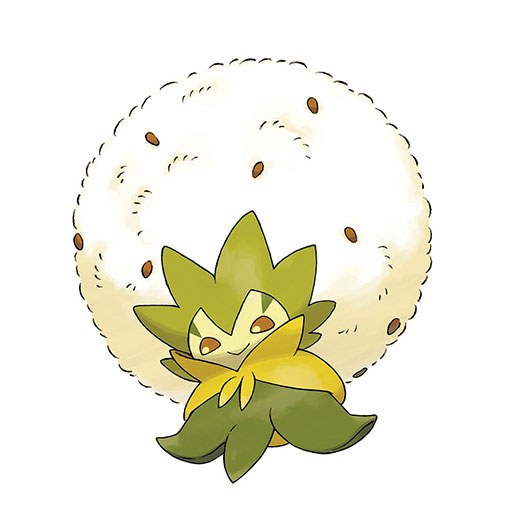 The tiny seeds attached to the cotton fluff are said to be highly nutritious and beneficial to both people and Pokémon. Eldegoss spreads these seeds throughout the region by sending them on the wind, making the soil of the Galar region rich in nutrients.
Category: Cotton Bloom Pokemon
Type: Grass
Height: 1'08

Weight: 5.5 lbs.
Ability: Cotton Down, Regenerator
Galarian Weezing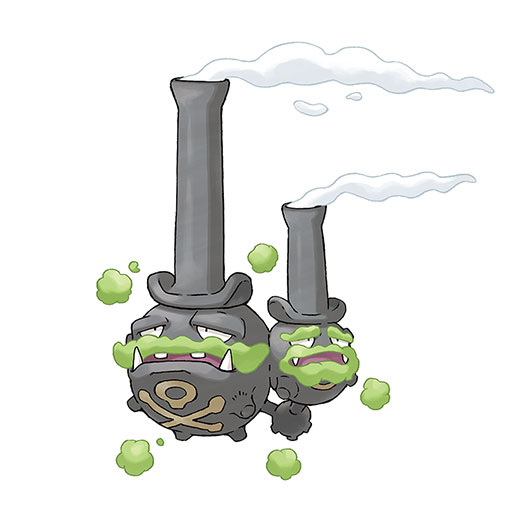 Galarian Weezing consumes polluted air and poisonous gases for sustenance. The air and gases absorbed will have toxins removed before being spewed out again from the tops of Weezing's heads. Apparently the air produced through this purification process is very clean!
Category: Poison Gas Pokemon
Type: Poison/Fairy
Height: 9'10

Weight: 35.3 lbs.
Ability: Levitate/???
Gossifleur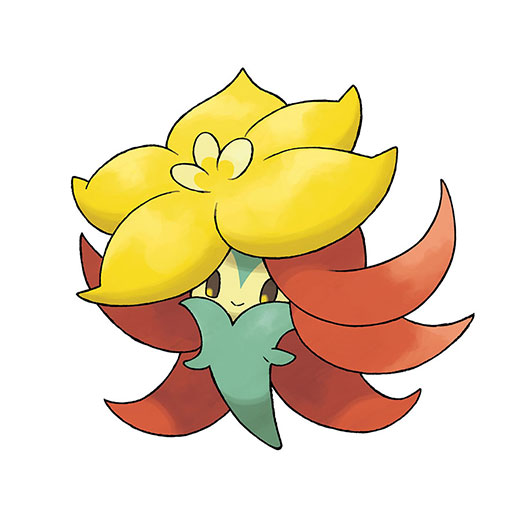 Gossifleur travels over long distances by getting blown along by the wind. It controls the direction of its travels by twisting its body and petals.
Category: Flowering Pokemon
Type: Grass
Height: 1'4

Weight: 4.9 lbs.
Ability: Cotton Down, Regenerator
Grookey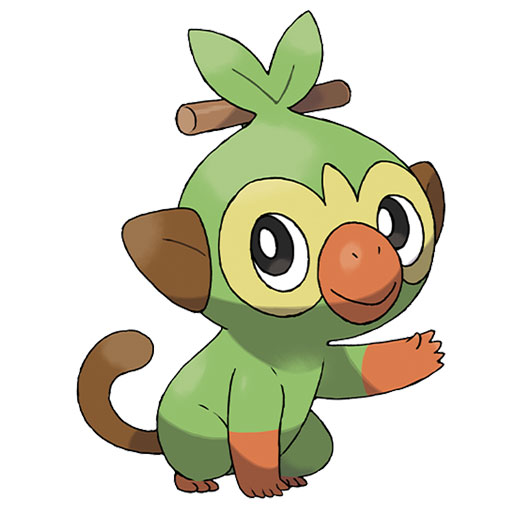 A mischievous Chimp Pokémon that is full of boundless curiosity.
Category: Chimp Pokemon
Type: Grass
Height: 1'
Weight: 11 lbs.
Ability: Overgrow
Impidimp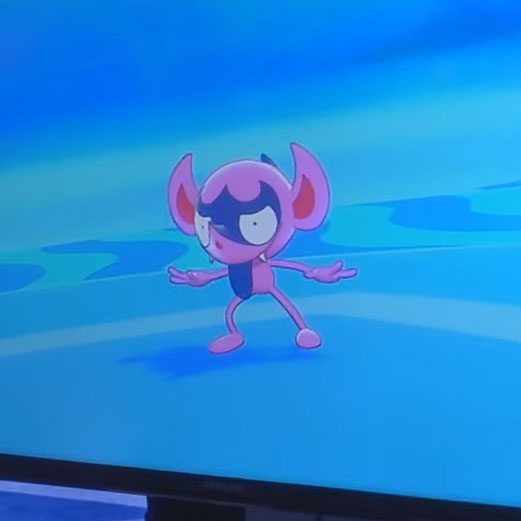 Morpeko
When experiencing prolonged hunger, the balance of hormones within Morpeko's body changes. This causes its fur color to change and triggers more aggressive and volatile behavior. The energy stored in its cheek sacs also changes from Electric type to Dark type.
Category: Two-Sided Pokemon
Type: Electric/Dark
Height: 1'
Weight: 6.6 lbs.
Ability: Hunger Switch
Obstagoon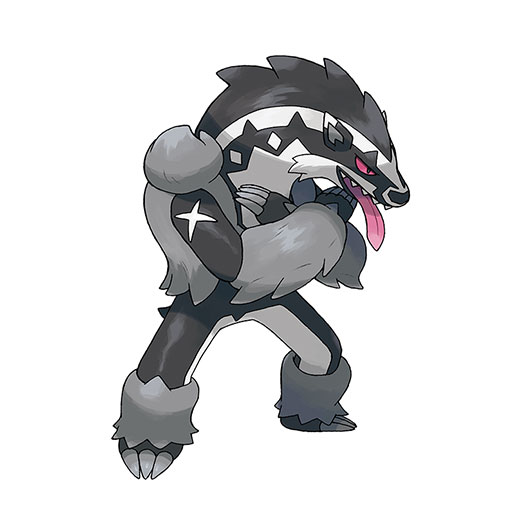 Though Obstagoon is extremely combative, it seems that it doesn't often launch the first attack. It will taunt an opponent, goading it into attacking. When it does, Obstagoon will cross its arms and meet the oncoming attack with its Obstruct move.
Category: Blocking Pokemon
Type: Dark/Nomral
Height: 5'3
Weight: 101.4 lbs.
Ability: Reckless/Guts
Polteageist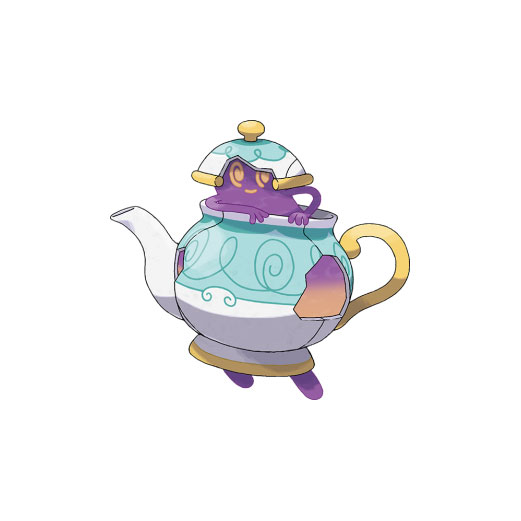 Category: ?
Type: Ghost
Height: 0'08
Weight: 0.9 lbs.
Ability: Weak Armor
Rolycoly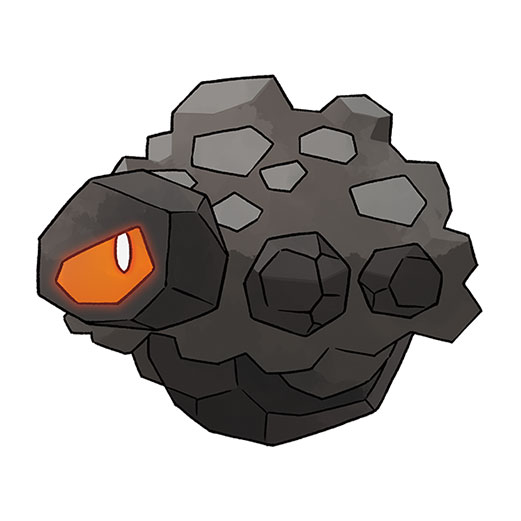 Steam Engine Ability
Rolycoly's Ability, Steam Engine, is a new Ability introduced in these titles. A Pokémon with this Ability will get a Speed stat boost if it's hit with a Fire- or Water-type move during battle!
Category: Coal Pokemon
Type: Rock
Height: 1'

Weight: 26.5 lbs.

Ability: Steam Engine/Heatproof
Scorbunny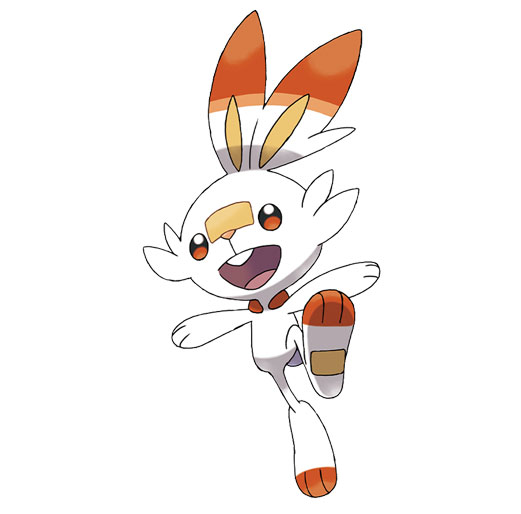 A Rabbit Pokémon that is always running about, bursting with energy.
Category: Rabbit Pokemon
Type: Fire
Height: 1'
Weight: 9.9 lbs.
Ability: Blaze
Sobble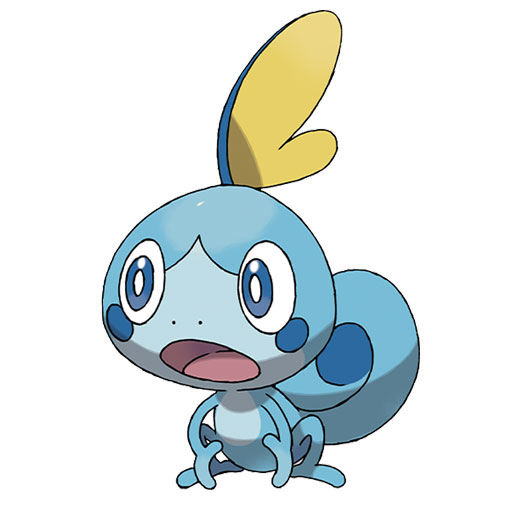 A somewhat timid Water Lizard Pokémon that shoots out attacks as it hides itself in the water.
Category: Water Lizard Pokemon
Type: Water
Height: 1'
Weight: 8.8 lbs.
Ability: Torrent
Wooloo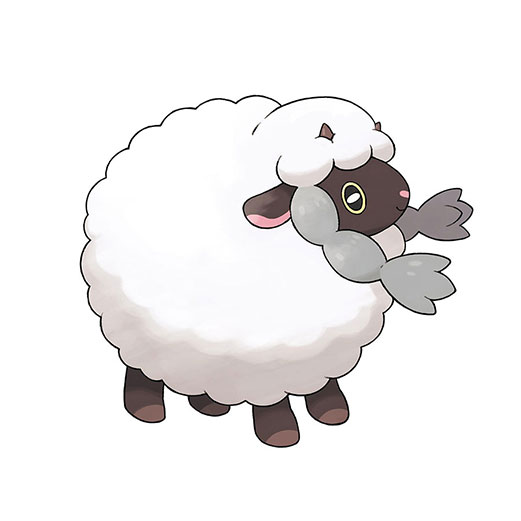 Wooloo live as a herd and mimic the actions of their Trainer or herd leader. They dislike conflict, and if they need to escape from enemies, they will simply roll away.
Category: Sheep Pokemon
Type: Normal
Height: 2'

Weight: 13.2 lbs.

Ability: Fluffy, Run Away
Yamper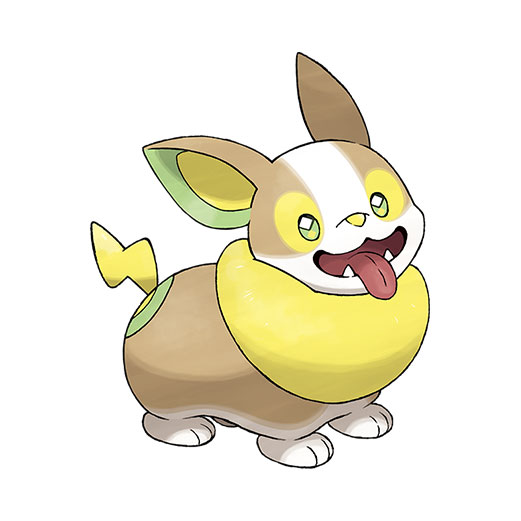 Ball Fetch Ability
If the Pokemon is not holding an item, it will fetch the Poke Ball from the first failed throw of the battle.
Category: Puppy Pokemon
Type: Electric
Height: 1'
Weight: 29.8 lbs.
Ability: Ball Fetch
Zacian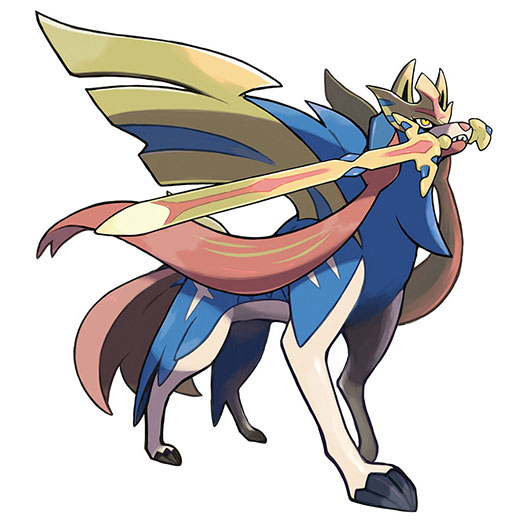 Zacian attacks so gracefully that its movements can even captivate its opponents. It holds what appears to be a sword in its mouth.
Zamazenta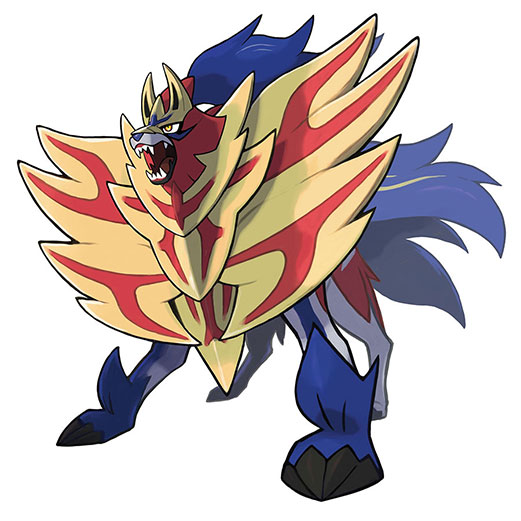 Zamazenta's regal and majestic movements overwhelm any opponents that dare face it. Its body is covered in what seems to be a shield.
Known Pokemon Appearing in the Game
Here's a list of Pokemon that have been seen in the trailers and in videos that have shown some gameplay.
Axew
Bergmite
Bronzor
Bounsweet
Budew
Bunnelby
Caterpie
Charmander
Chinchou
Combee
Cleffa
Deino
Diglett
Drifloon
Duskull
Eevee

Espeon
Flareon
Glaceon
Leafeon
Jolteon
Sylveon
Umbreon
Vaporeon

Electrike
Espurr
Farfetch'd
Feebas
Ferroseed
Flygon
Frillish
Gastly
Goldeen
Golett
Goomy
Growlithe
Grubbin
Hawlucha
Helioptile
Hippopotas
Hoothoot
Inkay
Jangmo-o
Joltik
Lapras
Larvitar
Lotad
Ludicolo
Magikarp
Machop
Mantyke
Mantyke
Maractus
Mareanie
Mawile
Meowth
Mew
Mimikyu
Minccino
Mudbray
Munchlax
Noibat
Onix
Pancham
Pichu
Pumpkaboo
Ralts
Rhyhorn
Riolu
Roggenrola
Rufflet
Sawk
Seismitoad
Sneasel
Snover
Snorunt
Steenee
Stufful
Swirlix
Togepi
Trapinch
Trubbish
Tympole
Tyrogue

Hitmonlee
Hitmonchan
Hitmontop

Vanillite
Vulpix
Wailmer
Wimpod
Wingull
Wishiwashi
Woobat
Wooper
Wynaut
Zigzagoon