Believe it or not, you can unlock additional volume control options in Pokemon Sword and Shield! This is one of the more odd additions to a game I have ever seen, but nonetheless it is useful to get this unlocked and very simple to do. If you want to be able to control the volume of the Background Music, Sound Effects, and Pokemon Cries then make sure to pick these up.
Where-to Find the Hi-Tech Earbuds
You will need to make it as far as Motostoke city in the game. This is pretty early on, so you will be able to access it very soon after you've started out in your game. Head way into the back of the city where you'll see a huge gear like thing against a large brick wall. There's what appears to be a record store on the right and a man standing near it in a red vest.
Hi-tech Eardbuds: Strange earbuds that allow you to freely control the volume of various sounds.
Talk to this gentleman and he will kindly give you the Hi-Tech Earbuds! This is a key item, so once you obtain it you will have it forever and you don't need to do anything else with them to get them to work properly. If you are having trouble finding this area, here's a good video displaying the location:
Volume Options
Once you've obtained these they unlock the ability to alter the Background Music, Sound Effects, and even the Pokemon Cries!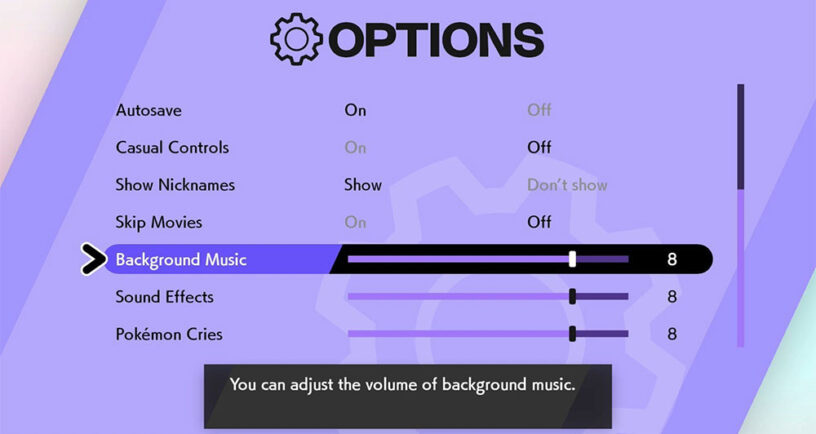 That's all you need to know about getting the additional sound options and locating the Hi-Tech Earbuds in Pokemon Sword and Shield!