Our Pokemon Sword and Shield Weather Guide takes a look at how-to change the weather, what the symbols mean, and how-to deal with the rain, thunder, and various other elements that mother nature will be throwing at you in game! This is mostly important for the Wild Areas in the game, because it has a large affect on what Pokemon will appear! We're taking a full look at this mechanic and teaching you everything you should need to know about it.
How-to Change the Weather
You can't really change the weather specifically in the Wild Area in the game itself. It is random and seems to be determined by the date and time of your Nintendo Switch. However, weather can vary greatly in the various different landmark locations throughout the Wild Area. If you weren't aware, there's many different parts of this huge open world area. You will see at the bottom of your screen when you enter a new one. One of these areas can have drastically different weather than the other at the same time.
While you can't alter the weather in the game itself, you can do it by playing with your settings a bit:
How-to Get Specific Weather: Fog, Sandstorm, Snowstorm!
It has now been found out that you can choose specific weather in the game if you set the date to a specific time! For a few of the weather options, however, you will need to be further along in the story to unlock them. Credit to Austin John Plays on YouTube for exploring this ability.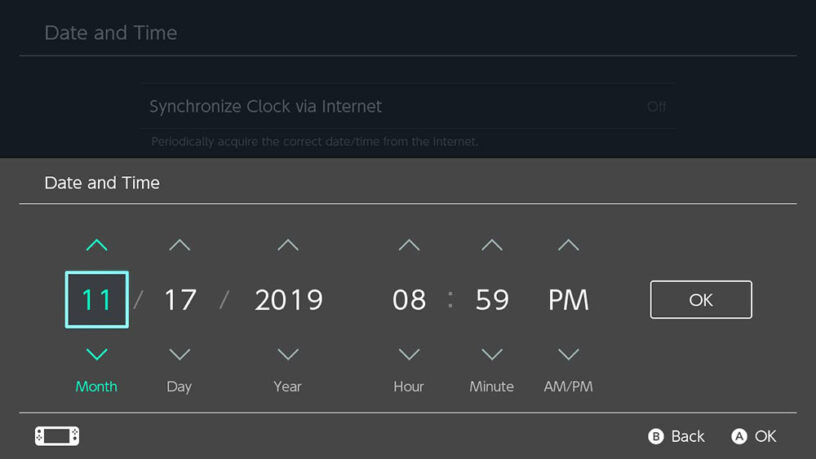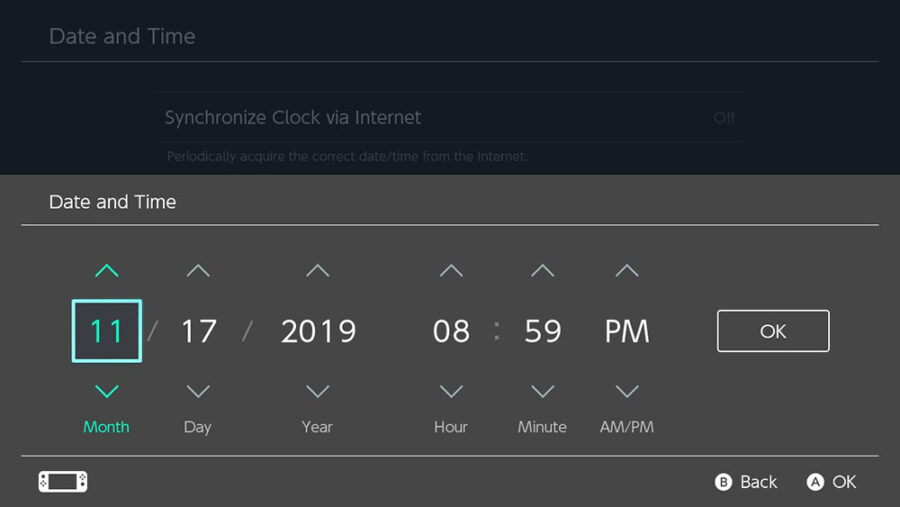 To set the date on your Nintendo Switch, be sure to close out of your Pokemon game and go to System Settings > System > Date and Time. Uncheck the option to Synchronize the Clock via Internet. Then go to the Date and Time and set it to the desired weather option based on the dates below.
You can do these at any point in the story (dates are in US format):
Clear: 5/1/2020
Sunny: 7/1/2020
Cloudy: 3/1/2020
Rain: 10/1/2020
Thunderstorm: 11/1/2020
Snow: 12/1/2020
For Sandstorm and Snowstorm you will need to be at least midway through the game. To unlock Fog, you will need to complete the story!
Snowstorm: 2/1/2020
Sandstorm: 4/1/2020
Fog: 6/1/2020
Once you've set the date, go ahead and reopen the game. If you did it correctly, all of the Wild Areas weather will be set to that particular type!
Checking the Weather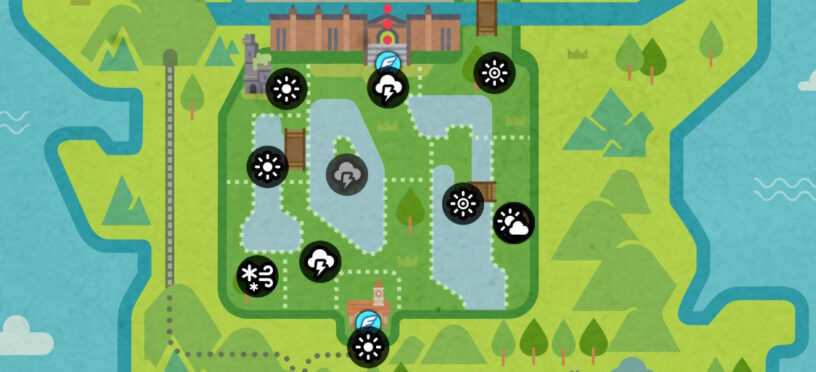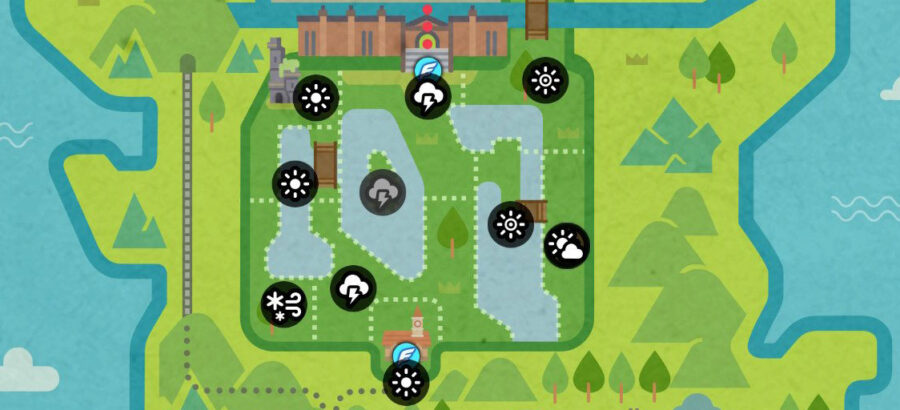 If you want to know what the weather is like in a specific area, you can go to the map and press the + key to toggle weather on and off!
Weather Symbols
Here's a quick look at what each Weather Symbol means. Fog and Sandstorms seem to be the rarest ones.


Pokemon Spawns Vary During Certain Weather
There are some Pokemon that spawn far more readily when there's a certain weather type. Fog appears to be one of the harder ones to spawn, and some interesting Pokemon come out during that weather type. That means if you see Fog at a location on your map, you will likely want to drop everything and head there to see what Pokemon are lurking about!
Weather in Battles & Camp
If your Pokemon's favored weather is going on when you enter a battle it will deal more damage! There are some Pokemon that can have moves that will change the weather which can then boost your ability to deal damage.
Pokemon are Happier at Camp in Favored Weather
If you head to your camp during a particular weather, then Pokemon with that favored weather type will be happier!
Favored Weather by Pokemon Type List
Here's a look at how the Pokemon Types favor each weather type. You can find a type chart for Sword and Shield right here.
Bug: Rain
Dark: Fog
Dragon: Rain or Thunderstorm
Electric: Rain or Thunderstorm
Fairy: Cloudy
Fighting: Cloudy
Fire: Sunny
Flying: Clear
Ghost: Fog or 8pm to 6am Game Time
Grass: Clear
Ground: Sunny, Sandstorm
Ice: Snow or Hail
Normal: Clear
Poison: Cloudy
Psychic: Fog
Rock: Sunny or Sandstorm
Steel: Snow or Hail
Water: Rain or Thunderstorm