The Pokémon series is incredibly popular and even has a professional battling scene. Here the best of the best build their teams and battle one another. But if you are starting in the competitive scene, a good place to start is Pokémon Showdown.
Pokémon Showdown is a website that allows players to build and customize their team as they see fit completely. They can then take these teams and battle other players online, both friends and strangers. Pokémon Showdown is a great way to learn and improve your competitive Pokémon skills.
Related: What are the pre-order bonuses for Pokémon Legends Arceus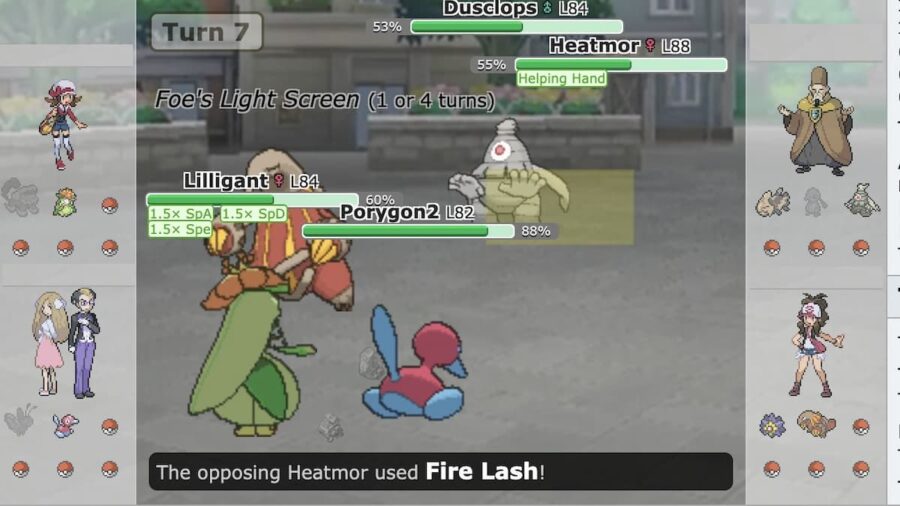 In Pokémon Showdown, players can build their team with any Pokémon they want. In addition, they can change abilities, moves, EVs, IVs, and more. This lets players build the team they want without spending countless hours breeding the right Pokémon.
Pokémon Showdown also hosts tournaments to participate and truly test your competitive Pokémon battling skills. They are also adding more and more features as time goes on, so the experience will likely only get better!
For more information on Pokémon, check out Pokémon Go Heatran Raid Hour: Best Counters and Weaknesses and What is the Mezo Region in Pokémon? on Pro Game Guides.