A sniper rifle is definitely a handy option on the battlefield in PUBG with the ability to spot enemies from a distance while the circle of death closes in each round. Listed below are the best sniper rifles in PUBG.
AWM
The AWM stands tall at the forefront of the sniper rifle category in PUBG. With the power to one-shot a level three helmet, it's certainly not an option to pass up so quickly. The AWM deals more damage at long distances compared to any other weapon currently in the game. Its main downside is that it uses .300 Magnum ammo, and can only store five rounds per magazine.
Kar98k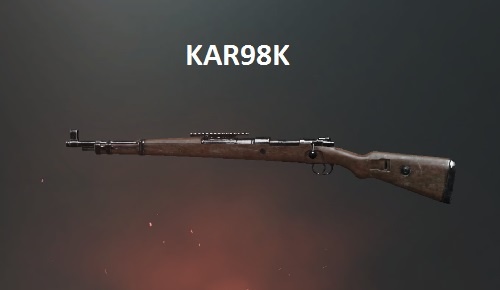 Kar-98 is one of the most popular sniper rifles in PUBG. This rifle in particular is the first thing that comes to mind when thinking about snipers in PUBG Mobile. It uses 7.62mm ammo and while it is weaker than other rifles in the game, it is easier to find than other guns.
MK14
The MK14 is versatile and accurate. It has one of the highest bullet velocities. It can shoot multiple single shots in quick succession making for a good spray to take down moving players. The MK14 also has an auto-fire mode, making it deadly in close-range combats. An Extended Mag is a must for this gun because it only houses 10 bullets per magazine. While the recoil is high, the MK14 has a bipod stand that lets you prone and spray with deadly accuracy.
For more information on PUBG be sure to check back here at Pro Game Guides.