After escaping Level 14 and breezing through Level 15, you'll unexpectedly arrive back at the Backrooms from Level 0. However, this Backrooms location is much darker and creepier than it was before. It's time for you to try to make your last stand in Chapter 1 and attempt to destroy the monster. Keep reading below for more details on how to complete this intense level!
Apeirophobia Level 16 Walkthrough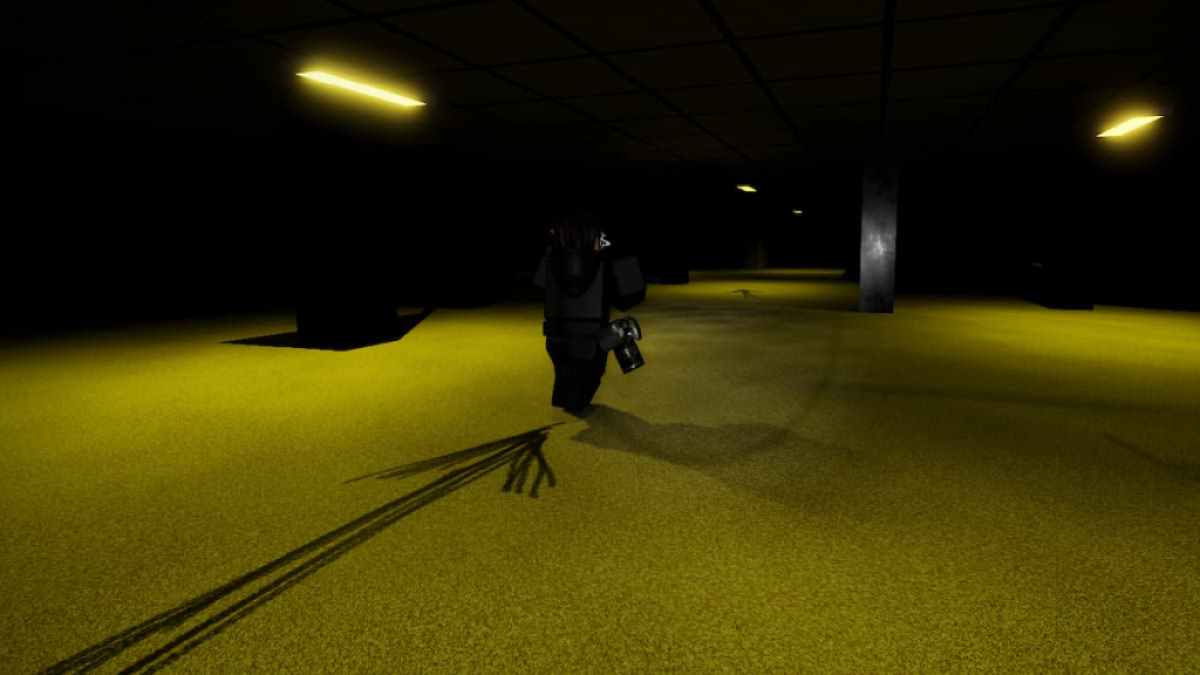 Despite being extremely dark and having a deadly monster on the prowl, this level is fairly simple; in order to escape, you just need to keep track of the arrows. The arrows will constantly change to help you find exactly where you need to go, so follow them at all costs. They will appear on the floors and walls and will change direction as needed.
Is there an exit in Apeirophobia Level 16?
This Backrooms level is a little bit different because there is no exit. The goal is to collect three items: Gasoline, Matches, and a Bear Trap, and the arrows will lead you to these items. If you hear your heartbeat and your screen starts going fuzzy, it means the monster is close, and you'll need to make a run for it to avoid being killed.
While the arrows will do all the work for you to find the items, here's a brief description of each location:
Gasoline: In a room of chairs
Matches: On a fallen pillar in the broken wall
Bear Trap: Beside a ladder
How to trap the monster in Apeirophobia Level 16
Once you collect all three items, continue to follow the arrows until you see a circle of light on the floor. This spot signifies where you need to place the bear trap and attempt to trap the monster. Walking over this spot on the floor will automatically place the trap.
After the trap is placed, the monster will appear with a red outline. Your goal is to lure him toward the trap. Since he will automatically start chasing you, all you need to do is run in front of him and have him follow you right to the bear trap.
Once the monster touches the trap, it will trigger a cutscene where your character will lower a cage over the monster. You'll put the gasoline and matches to use and light the monster on fire. Once the cutscene ends, you've successfully completed the level and finished Chapter 1.
Looking for more Pro Game Guides Roblox content? Check out our guides on How to beat Level 17 in Apeirophobia or How to get the DOPPELGANGER badge in Apeirophobia – Roblox!