The Pink Lotus is a free in-game item available to unlock in the Roblox Why Don't We Launch Party event. To get this item, you'll need to complete three activities in the game: the Launch Party Quiz, the Scavenger Hunt, and the Obstacle Course.
How to Beat the Obstacle Course in Roblox Why Don't We
Beating the Obstacle Course in the Roblox Why Don't We Launch Party is straightforward. Luckily this isn't the longest obby to complete, nor the most difficult. Although all players are timed, it won't affect your ability to win, unlike the Quiz activity. Rather, the timer tracks your personal best, thus encouraging you to reach the top of the leaderboard.
To find the Why Don't We Obstacle Course, you must take a portal that is found outside of the mansion, in the back. To the right of the stage (and in-between the Shop), you should see a portal called Travel to MINI-GAMES. Take this portal.
Immediately ahead you should see another portal called OBSTACLE COURSE. This is where you will start the course. When you're ready, begin.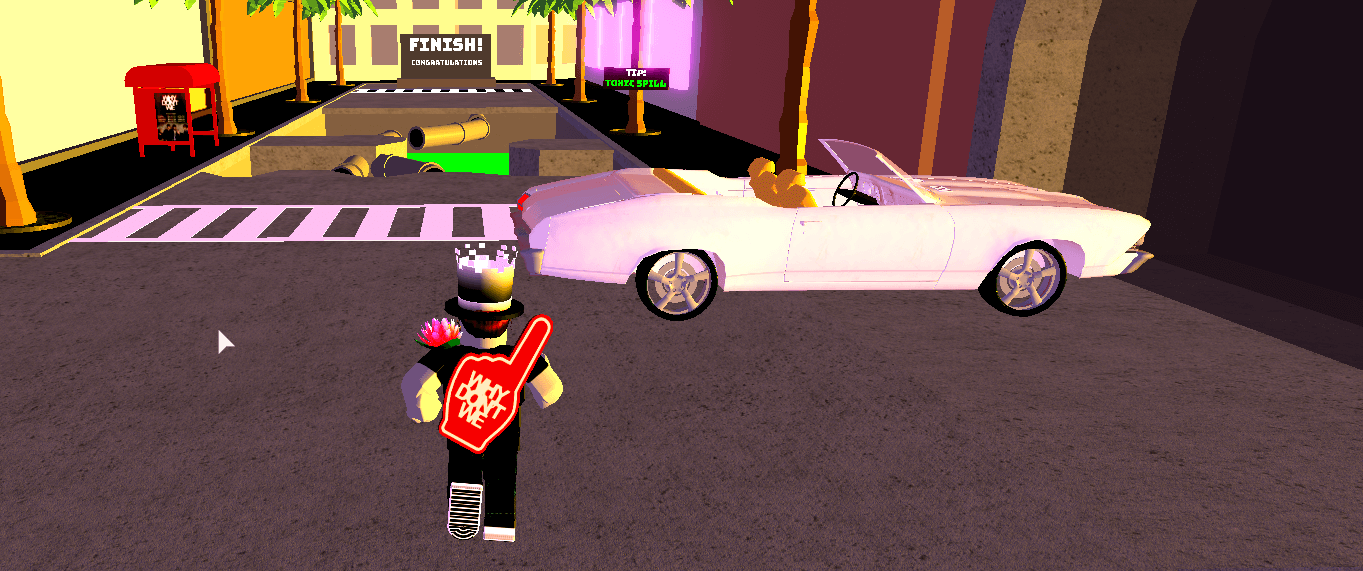 There are five total sections to the Obby, all relatively short:
Jumping over Convertibles
The Construction Dividers
The Glowing Puddles
The Car Crossing
The Toxic Spill
Related: Grab a free Why Don't We Roblox item, virtual concert tomorrow
In our opinion the most difficult section is the Construction Dividers, as it requires the most precise timing with your jumps. Of course, what we find difficult might be easy for another player, vice versa.
Like most obbies, the best advice is to time the course carefully. Don't worry about making your best time during the first run. Instead, focus on completing the course. Once you're aware of the terrain, then it becomes easier to shave seconds off your original time with each additional run.
Once the obby has been completed, you'll move one step closer toward unlocking the Pink Lotus item.
Need help on the other Roblox Why Don't We Launch Party activities? Check out our guides on all 13 answers in the Why Don't We Quiz and How to beat the Scavenger Hunt. Completing these activities will help you unlock the exclusive in-game Pink Lotus.