If you want to start Roblox Demonfall all over and change your family, you will need to drink a Wipe Potion. This item resets all of the player's progress, along with granting 3 family spins. There are a handful of ways get your hands on this potion and change your family.
Redeem Free Codes
Like many Roblox games, Demonfall offers free in-game codes. These are secret codes that reward players with free in-game items and bonuses. But, the codes are only available on a temporary basis. After a period of time designated by developer Fireheart Studios, the codes expire and are no longer working.
Related: Roblox Demonfall Codes
When the codes are working, however, there is a good chance at redeeming a free Wipe Potion, which is the easiest way to change family in Demonfall. To enter codes in Roblox Demonfall, follow the steps below:
Launch Roblox Demonfall
Open the chat box in the top-left corner of the game
Paste the working code into the chat box
Press Enter to redeem
If you have specifically redeemed a working Wipe Potion code, the item will automatically appear in your game inventory.
Visit the Mysterious Merchant
The Mysterious Merchant in Roblox Demonfall also offer Wipe Potions, but it will cost the player 3,000 yen. This merchants can be found in villages like Hayakawa Village, the area where Demon Slayer players automatically spawns. Other village locations are Okuyia Village and Kamakura Village.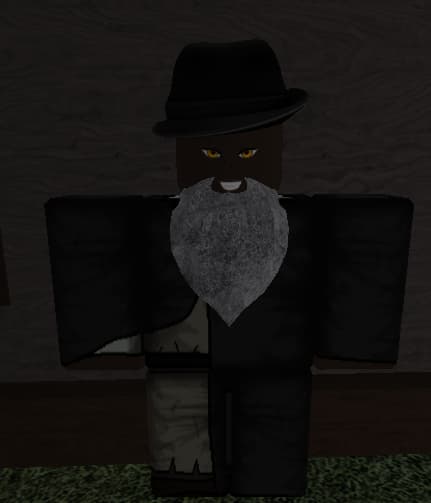 To get the Wipe Potion from the Mysterious Merchant, you must choose the Unknown Item option when speaking to him. Keep in mind, however, that you can't just choose to buy a Wipe Potion. The Mysterious Merchant will hand you one of four random items, so you might want to have more than 3,000 yen on hand to increase your chances of getting a Wipe Potion.
Here's a look at the Mysterious Merchant's complete inventory:
| | |
| --- | --- |
| Breath Indict | Resets Breathing Style |
| Muzan Blood | Resets Kekkijutsu [Demon Art] |
| Sawed-Off Shotgun | Weapon |
| Wipe Potion | Resets all progress and gives 3 family spins |
How to Drink a Wipe Potion
To drink a Wipe Potion, press Tab on your keyboard to open the menu options. Then press the Backpack button to open your inventory. All of your items will be in here, including Wipe Potions. Click on the Wipe Potion and equip it to a button. Then exit your Inventory and drink the Wipe Potion using the Z or X button, whichever button you equipped the item.
Why change family?
Each Family in Roblox Demonfall come with their own unique perks and abilities. Whether or not you enjoy the perks tied to your character's family might dictate your enjoyment of the game. So if you don't like the perks tied to your family, you should look toward purchasing a Wipe Potion. But keep in mind, drinking a Wipe Potion will reset all of your progress in addition to changing your family.
For more Roblox Demonfall guides, check out How to get Flame Breathing in Roblox Demonfall on Pro Game Guides.