Read below to get a step-by-step explanation of this workaround for entering promo codes on Roblox mobile.
Open App & Find Groups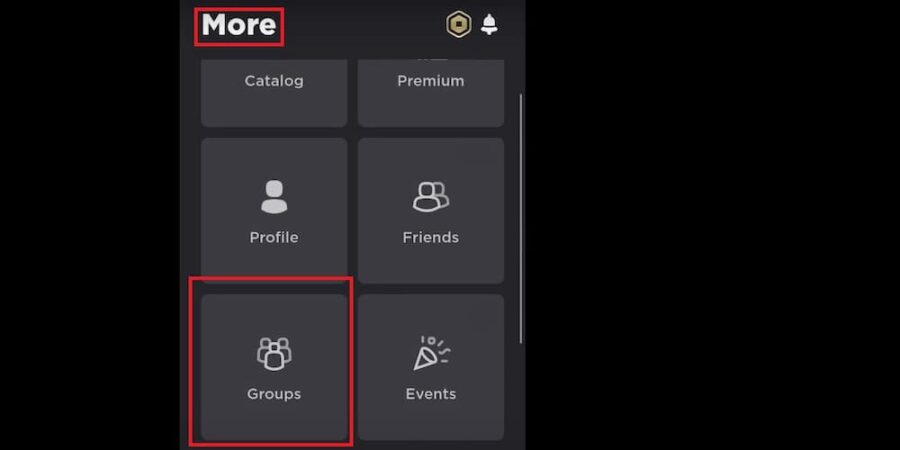 Get on your phone and open the Roblox app. If you do not have the app on your phone, you will need to install it now. Once you have opened the app, make sure you are at the homepage and not some other area of the application. From there, click on the three dots on the bottom right of the screen. This will take you to More. Select the Groups icon on the left side.
Related: Roblox Promo Codes List (September 2021) – Free Clothes & Items!
Find Group Link
Once you are on the Groups page, click the search bar on the top. In the search bar, begin typing and search for DeeterPlays group. Type DeeterPlays and hit enter. You'll know it's the right one by its high member count and its description saying it is the official group. Go to the group and scroll until you see the Shout message that has a link for promo codes. Click the link, and now you can enter codes! This works on any group that has a link like this.
Want to check out more Roblox content? Try How to appear offline on Roblox on Pro Game Guides.