There are many ways to alter your performance in Roblox Demonfall. One of the ways you can affect your play style is the Breath type. There are several different Breathing styles, all of them providing unique performance differences. You are usually stuck with your Breath, unless you want to start a new game. Read below to figure out an alternative!
What is Breath Indict?
For players who do not want to have to restart their game or lose their current level, they will need to reset their Breath style by using Breath Indict. There are many different types of Breath: Sun, Moon, Mist, Water, Wind, Sound, etc. Using the Breath Indict will get you a new one. The mechanism is not foolproof, as it requires using a chance-based system while interacting with a merchant.
How to Get Breath Indict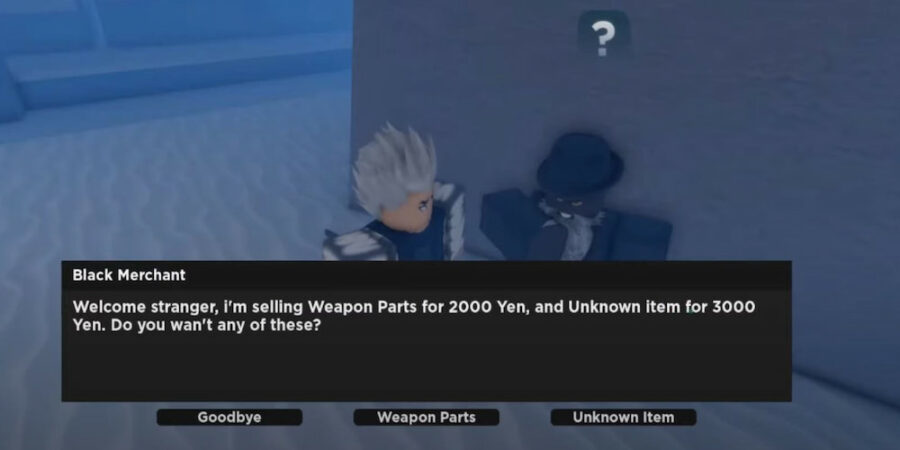 There is a code for Breath Indict, but it seems to be expired at this time. You can also purchase the potion for 250 Robux in the Shop tab. Currently, the only free way is to find the Mysterious Merchant. Make sure to have at least 3000 Yen to spare before heading to Hayakawa or Okuyia Village. He can be found in various locations in both villages. The most reliable place to find him is by the big tree near the center of town in Hayakawa village.
You will be able to approach him and interact. Choose the option to purchase Unknown Item. You have a 33% chance to get the Breath Indict potion, though you may end up getting one of the other two available potions. If you do not get Breath Indict, you will need to purchase from him again. After you receive the potion, it will be available in your inventory.
Want to read more about Roblox Demonfall? Check out How to Change Your Appearance in Roblox Demonfall on Pro Game Guides.