Divine Characters are the best fighters you can get in Roblox's Anime Fighters Simulator, even above Mythical and Secrets. All of the fighters in the game are inspired by big-name anime characters, but these Divines represent some of the best––Vegito, Mewtwo, Endeavor, and more. These specialty characters deal the most damage out of all fighters, but there are only a limited six or seven of them available to collect.
Since the Divines are the most powerful and rare characters in the game, collecting them can be a complicated task. It requires patience and luck, but it's bound to happen eventually. Here are the best ways to secure that Divine Character.
Boost your Luck
You're going to need some luck to collect some Divines. Conveniently, you can purchase some guaranteed luck straight from the shop menu. These game passes will give you better luck, increasing your chances of getting those shiny characters. However, they do cost a little bit of Robux, and the more luck you're looking for, the more expensive it gets.
If you'd rather not spend Robux, you can get some luck boosts by completing tasks listed in your upgrades menu. These boosts won't last as long but might still help you collect something good.
Clear your Inventory Spaces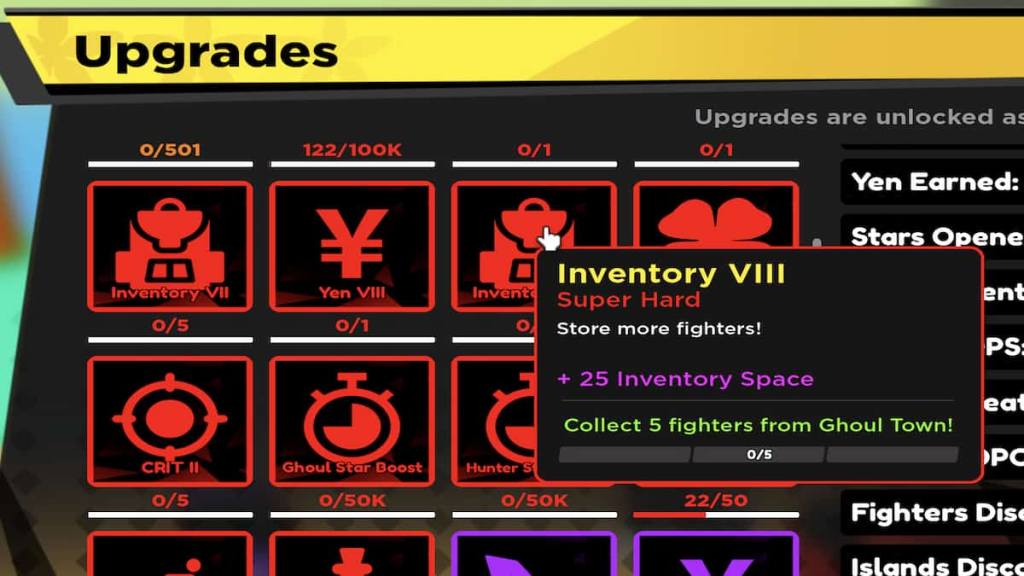 Since you're going to have to max buy many fighters, you'll want as much space as possible in your character inventory if you hope to collect a Divine. You will be rewarded some upgrades by completing different tasks around the islands, or if you'd rather have a more significant amount of space, you can purchase some for Robux in the shop.
Keep buying Fighters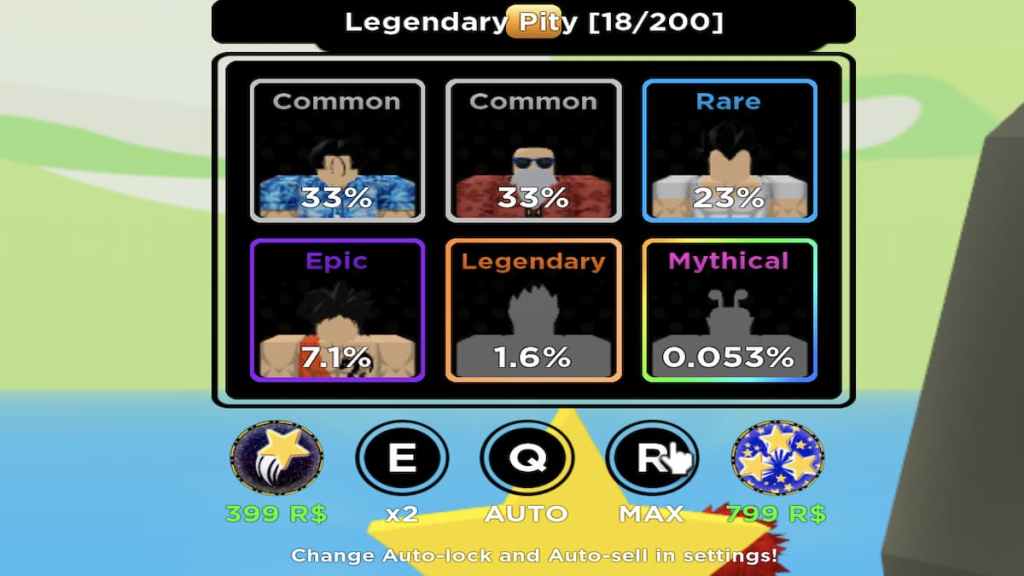 Related: Can you AFK farm in Roblox Anime Fighters Simulator?
The primary way to collect a Divine Fighter is to keep purchasing as many Stars as possible. There is only a very slim chance of opening a character of higher rarity, which is why those luck boosts and upgrades will come in handy. You'll want to max buy as many fighters until that Divine pops up. AFK farming is an excellent way to accomplish this.
TinyTask is a popular program used by AFK farmers and works perfectly for this method. Set up a screen recorder that will constantly keep buying fighters, and you can do this through the night until you get what you're hoping for.
Multi-Opens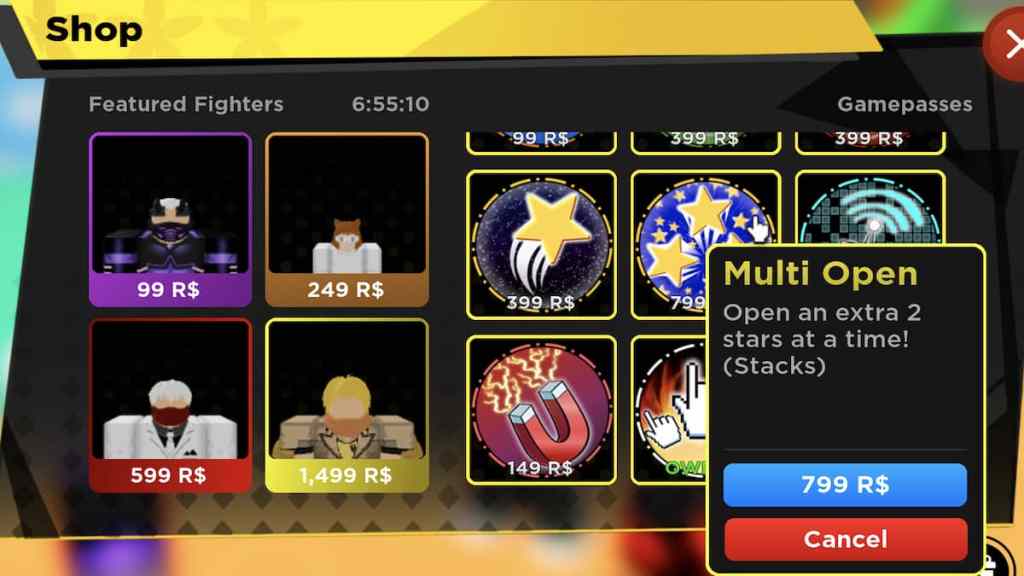 Multi-Opens will also make this much easier to accomplish and won't take quite as long. Multi-Opens allow you to open a more significant number of Stars are once, which means you'll get through a lot more and have a better chance at getting a Divine. You can purchase the Multi Open upgrade in the shop or collect Multi-Open stars by completing Defense Mode trials.
Looking for more Anime Fighters Simulator content? Check out our guides on How to get Defense Tokens in Roblox Anime Fighters Simulator or How to get Yen fast in Roblox Anime Fighters Simulator!