Fey Yoshida needs your help against some devastating Cyber Overlords in Roblox Toy Defenders Tower Defense! Find out the best strategies to take down these bosses and win Fey's Terror Case (available April 15 to April 22) below.
How to get Fey Yoshida's Terror Case in Toy Defenders Tower Defense
Tower defense games are often difficult, and Fey Yoshida's mission is no different. You must defeat the evil Cyber Overlords and survive 20 waves of enemies in order to get Fey Yoshida's Terror Case in Toy Defenders Tower Defense. Strategy and fast reaction speeds are required in order to complete this mission. Teamwork is ideal for the level but it can be done solo, too.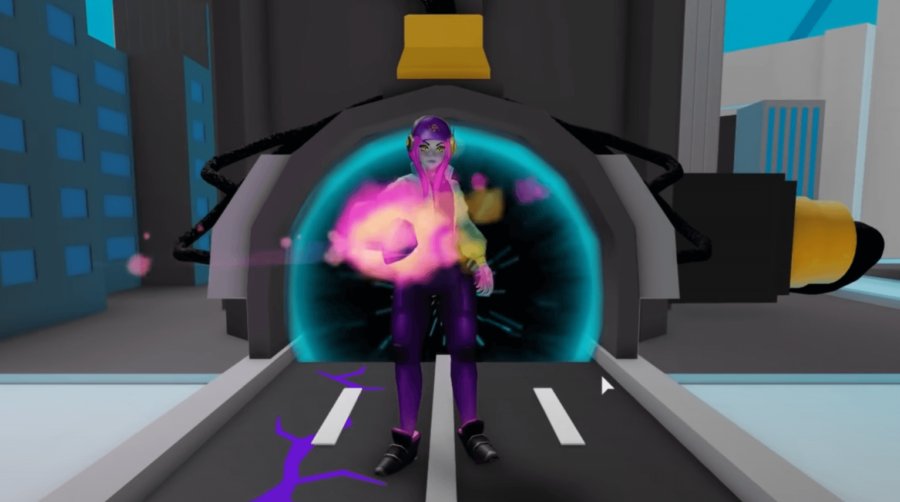 The basic tower defense rules apply: do not let the enemies or the Cyber Overlords destroy your base. If these enemies reach your base and bring the health down to zero, you will lose the match and be forced to restart from the beginning.
Below are the two most efficient ways to defeat the Cyber Overlords and win the event.
Upgrade your Towers
You should constantly upgrade your towers throughout the entire match. As the waves advance toward 20, the enemies move faster and become stronger. The longer you wait to level up your towers, the more overwhelming the map will become. Enemies will quickly run by your towers, forcing you to constantly reposition your towers, which is overwhelming.
Related: How to get Fey Yoshida's Terror Case in Melee Simulator | Roblox Metaverse Champions
Move your Towers
With that said, eventually you will be forced to move your towers around the map. Simply put, the Cyber Overlords are strong. Their max health will most likely outlast the first position of your towers. So, you will constantly need to reposition them in order to continue damaging the Cyber Overlords.
Key tip: In the later waves of the match, you will most likely lose track of your tower locations. Do not attempt to find them if they are lost. Instead, hold down their image selector button at the bottom of the screen and drag the tower to the new location. We found this the most efficient, least stressful method when moving towers around the map.
Cyber Lord Tips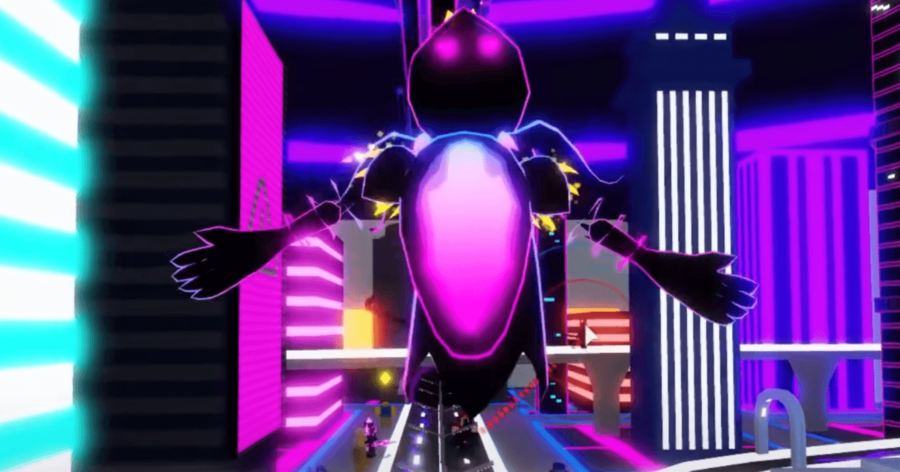 The first Cyber Overlord spawned at Wave 8 in our match.
We fought three Cyber Overlords in total.
You can still win even if one of the Cyber Overlords reach the base.

The final Cyber Lord reached and depleted our base from 300 to 35 health in one fell swoop. But, we managed to wipe out all the enemies through Wave 20 and still won the game.
At the end of Wave 20, Fey Yoshida will notify you of your success! You will be rewarded with Fey's Terror Case and a game Badge.
For all Metaverse Champions Mission Guides, be sure to check back with Pro Game Guides. If you're looking for codes for other games, we have a ton of them in our Roblox Game Codes post! You can also get a bunch of free stuff via our Roblox Promo Codes page.