There's a new crossover item in Roblox Adopt Me! They have partnered with Nerf to create a blaster gun that is available in both physical and digital forms. You only have to make one purchase to get both. So, how do you get your hands on them?
Nerf Bees Blaster - Physical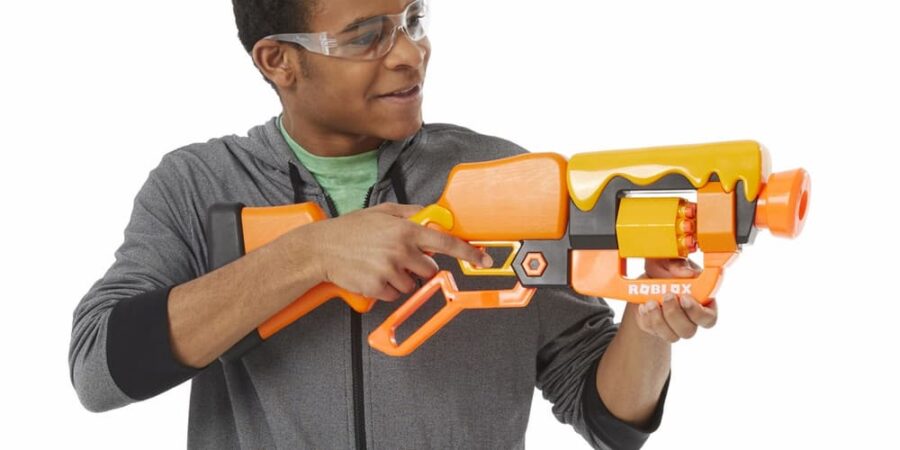 The physical Nerf Bees Blaster will be a classic lever action (no batteries required) nerf gun that shoots foam darts. The gun seems to run for about $50 USD in most areas. It appears the gun is not available for purchase until August, and many retailers do not currently have options for purchasing or pre-ordering. Keep an eye out for more options, as Adopt Me developers have announced it will be available for widespread and international purchase.
When you finally have your hands on the physical version, don't throw away the packaging! You should find a code on the box that you'll use to redeem the digital version.
Related: What are the Roblox Arsenal Nerf gun virtual item rewards?
Nerf Bees Blaster - Virtual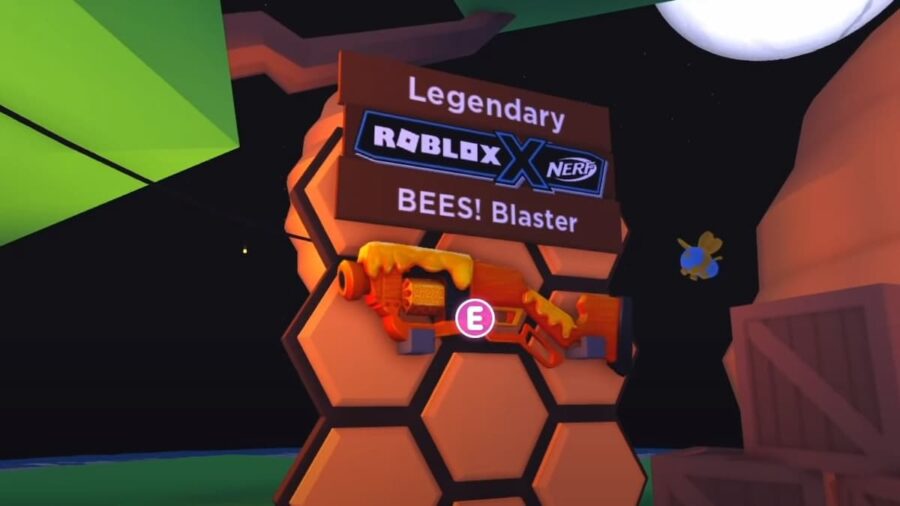 For the digital version, it will be a gun that shoots honey food for pets to eat. The area where you can redeem your Nerf Bees Blaster is in the Coffee Shop in Adopt Me. You will interact with the E button, which gives you the option to Check Eligibility. It will then direct you to the Roblox website link to enter the code. After entering, you should have your blaster.
Note that there is a limit of one blaster per Roblox account, so trading for this item will be very unlikely.
Want to read more about Roblox Adopt Me? Check out Mythic Egg confirmed in Roblox Adopt Me, Ocean Egg leaving soon on Pro Game Guides.