The newest egg is coming to Roblox Adopt Me. The announcement of this new egg comes as a surprise and delight for players, but there is even more in store that has yet to come. Read below to get all the current details about the Mythic Egg in Adopt Me.
Mythic Egg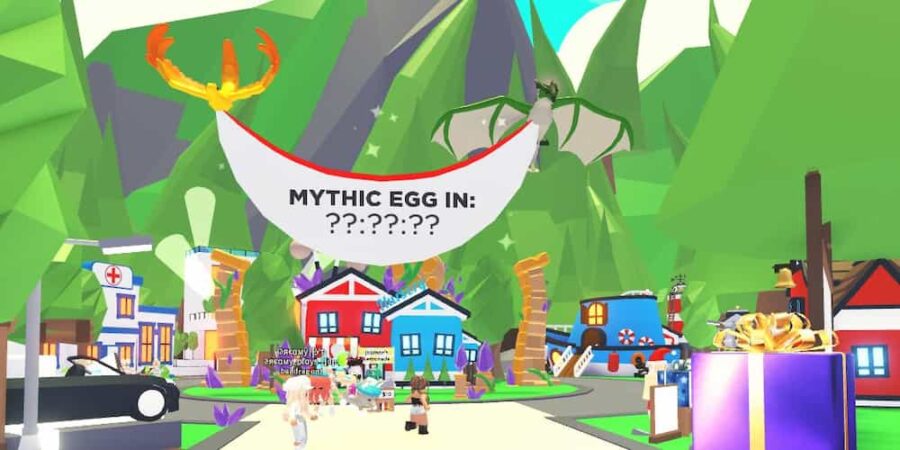 Players knew there would be a surprise announced on July 16, 2021. Adopt Me developers had teased this in the release announcement for the Adopt Me Anniversary Butterfly. Now that the day has come, the official Adopt Me twitter dropped an announcement video. The video declares that there is now a countdown banner in the game, located immediately above the nursery in town (as pictured above).
The banner shows a countdown that has no numbers currently present. Adopt Me has not confirmed when the countdown will start, nor when it will end. When it does end, the Mythic Egg will be updated into the game. This egg will be an addition to the game that will bring new pets along with it.
Ocean Egg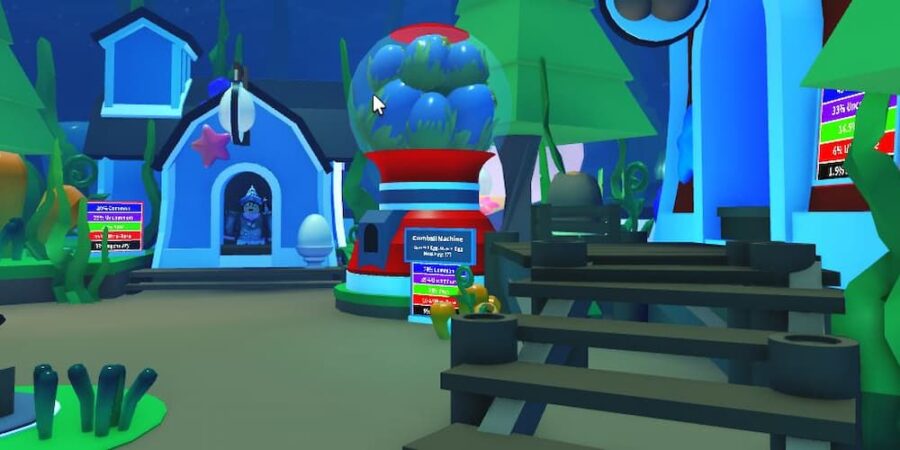 While we don't know exactly when the Mythic Egg countdown will begin, nor when the egg will arrive in the game, we do know it won't be too much longer. Adopt Me tends to tease new items pretty close to their release. Whenever the Mythic Egg is added to the game, it will be placed in the gumball machine. This means that it will replace the Ocean Egg that is currently there. Buy your Ocean Eggs while you can!
Want to see more about Roblox Adopt Me updates? Check out All Roblox Adopt Me Updates | New Butterfly Pet & Friday Surprise on Pro Game Guides.