In this post, we're taking a look at when Adopt Me updates will be coming to the game. While we won't always know the exact date, we're trying to compile a list of likely things that will be coming soon. So, if you're curious about what is on the horizon in the game, this is the page to learn about it!
While Adopt Me used to update every Friday, they have since decided to be a bit more flexible with their release schedule. That doesn't necessarily mean they've lowered the rate of content they are coming out with, it just means they are able to put more time into certain aspects of the game. This is overall a good thing for the game and the developers behind the game!
Adopt Me Updates
Here's a look at the upcoming updates, as well as some of the past updates that were added to the game.
Next Update: Spring Festival Pet Wear Update coming this Thursday!
The Spring Festival Pet Wear Update is planned to launch Thursday, March 4. The Adopt Me Team teased 28 new Spring accessories coming to the Hat Shop throughout March. The Hat Shop will operate on a weekly rotation, with new accessories refreshing every Tuesday and Saturday.
The first rotation will be available Thursday, March 4 at these times:
For a sneak peak at the Spring Festival Pet Wear accessories, check out everything from Beehive Hats to Kangaroo Sneakers in the Adopt Me video below.
Previous Updates
Farm Shop Update
Have you noticed any small changes to Adoption Island over the past couple of weeks? It's all been leading to the new Farm Shop Update, launching this Thursday, Feb. 18! Expect permanent map changes, a new area, a brand new mystery building, and new pets like the Queen Bee! The update launches this Thursday at:
The Adopt Me team launched a new video on Wednesday that provided a more detailed look at the Farm Shop Update.
Here's a brief look at the new building:
map changes with a new building (and new friends) coming Thursday! 💐 pic.twitter.com/0w4kfhIR8F

— Adopt Me! (@PlayAdoptMe) February 16, 2021
Check out this look at the Queen Bee pet:
— Adopt Me! (@PlayAdoptMe) February 12, 2021
Keep checking back to this page as we will be updating it all throughout this week with more information!
Lunar New Year Event
Update 1/27/2021, 11:20am CT: It's official: The Lunar New Year Event 2021 officially starts Tuesday, Feb. 2! Check out the brief clip below.
Lunar New Year in Adopt Me starts Tuesday!!! 🏮💕 pic.twitter.com/RN8PZ2dyWf

— Adopt Me! (@PlayAdoptMe) January 27, 2021
The Adopt Me team have not released specific details about the event beyond the date, but we expect more information to arrive soon.
Original:
The Lunar Year Event is the next major event and the first Adopt Me update in 2021. This follows the Winter Holiday Event, which concluded on Jan. 19.
Here's a first look at the Lunar Event:
get ready to decorate 🌸 pic.twitter.com/zqUemurGPb

— Adopt Me! (@PlayAdoptMe) January 21, 2021
The video in the Tweet doesn't reveal all that's in store, but we do get a brief glimpse of a new Chinese aesthetic that will be added to Adopt Me. The Tweet also intends to prepare us for decoration, so we expect that to be a major feature in the Lunar New Year update.
We'll update this page as more information is announced.
Winter Holiday (December 15th, 2020)
The winter season continues in Adopt Me! with brand new pets accesories, minigames, and new places to explore. Present piles and melted snowmen can be found all throughout the map. If you help the snowman, you might even get a reward. Find the missing Frost Fury in a brand new icy mini-game!
The Adopt Me! Winter Holiday update goes live on December 15, 2020 at:
The Winter Holiday is coming to Adopt Me tomorrow!! ☃️

🕗 8AM PT
🕚 11AM ET
🕓 4PM GMT

Watch the full video on YT: https://t.co/wgAP0zHy7Y pic.twitter.com/79SbBwzS3F

— Adopt Me! (@PlayAdoptMe) December 14, 2020
Winter Update (December 1st, 2020)
The start of the winter season in Adopt Me! has started and brought the ability to ice skate on the water surrounding the city. There's also some more Christmas themed stuff scattered around the map. There will be additional updates to the map and game coming soon!
❄️ Winter magic loading...
🎁 Wrapping up toys...
☃️ It's getting Frosty, keep your cool https://t.co/uWWmLTnG8y pic.twitter.com/zBJaoJbhSd

— Adopt Me! (@PlayAdoptMe) December 1, 2020
Robo Dog/Cyber Sale (November 24th, 2020)
Robo Dog was added to the game, and a Cyber Sale that knocked the price up to 75% on certain items and pets was added temporarily.
Trading Update (November 5th, 2020)
The new Trading Update in Adopt Me! is focused on making it safer for players so they will no longer get scammed. They have added additional trading slots, so double trades won't need to happen as often. You also get a trading history, which shows what trades you've made in the past month, so if you get scammed you can report them from your history page. Trading will also be a 2-step process, where you will be alerted if the game thinks you could possibly be getting scammed or not doing a trade that makes sense.
Halloween Update 2020 (October 28th, 2020)
The Halloween update launched on October 28th, 2020. With it came five brand new pets, 2 minigames, and a bunch of items that you can purchase. Most of the available things you could buy were via Candy that could be obtained by participating in minigames, buying it with Robux, or getting it from the Headless Horseman.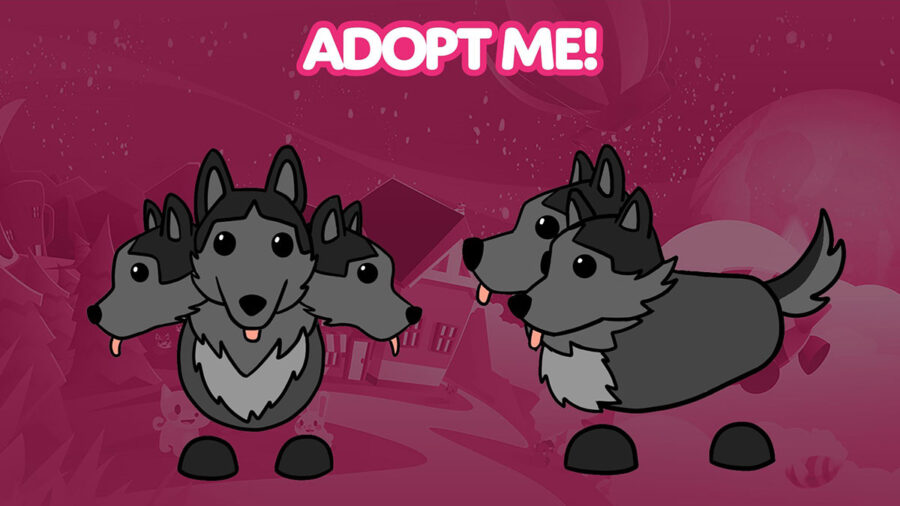 Fossil Egg Update (October 10th, 2020)
The Fossil Egg in Adopt Me will be released on October 10th, 2020 at 10am PST. This has been officially announced via the Adopt Me Twitter, and includes details on an event that you can take part in to help bring back the egg from the past! The Fossil Isle event starts on October 2nd, 2020 at 10am PST. We have some additional details here. and will have patch notes once they are available.
Pet Wear Update (July 31st, 2020)
A new Pet Wear update is going to be released on July 31st, 2020 at 9AM PT/12pm ET for Adopt Me that will bring 50 new accessories to the Hat Shop rotation, along with new shoes, wings, and earrings. Here's a look at the details, the official notes can be found here.
Over 50 accessories added to the Hat Shop rotation, including brand new accessory types: shoes, wings, earrings!
The new accessories will be rolled out over the next two weeks, so make sure to check the Hat Shop every Tuesday and Saturday! With the update launching on a Friday, the next change will be on Tuesday. After two weeks of only new accessories, it'll go back to a random rotation, with remaining new accessories being added randomly over the upcoming weeks.
Free pet Pride pins available in the Hat Shop! Be proud all year round with the Lesbian, Gay, Bisexual, Trans, Pan, Enby and Ace pins You can get as many pins as you want, but there is a 1h cooldown so you don't clutter your inventories!
New Pet Wear Gamepass (80 Robux) - Royal Butterfly! Includes Pink Butterfly Wings, Gold Tiara, Pink Hightops, and Gold Circle Glasses for a fresh unique outfit
EXTRA: From now on, all VIP Adopt Me servers are free! You can now play together with friends/within communities on your own Private free server! All existing subscriptions will be cancelled but continue working.
Kitsune Update (July 10th, 2020)
Kitsune is the new Robux pet that's being added to the game. This update was released on July 10th, 2020 at 9AM PT/12pm ET. With the addition of the Kitsune, there's going to be a 50% sale on all of the animals in the pet shop including the Kitsune. That means you'll be able to purchase it for 300 Robux. This will last for two weeks, so if you plan on purchasing it, make sure to do it before the sale is up. Once the sale has ended, the price will be back to normal and it will cost 600 Robux.
Monkey Fairground Update
The Monkey Fairground update was added on May 28th, 2020. This included the Monkey Fairground tent, with six new Monkey pets that were available via Monkey Boxes. If you collected three of a certain item, you could combine that with a Monkey and transform it into a special version of the monkey! These included the Ninja, Toy, Business, and King Monkeys. You could also obtain items like the Clown Car, Monkey Pogo Stick, and much more.
You can take a look at the entire update right here.
Mega Neons Update
On April 17th, 2020, Adopt Me was updated with the Mega Neon patch! This gave you the ability to combine four fully-aged Neon pets into one Mega Neon pet. This was a pretty large update at the time, because just getting a single Neon pet was a big deal. Now you could combine four of them to create the ultimate in Neon!
Dress Your Pets
April 10th, 2020 brought in the ability to dress up your pets with accessories! This gave you ways to customize your pet to your liking and really let them stand out from the crowd. You can attach hats, backpacks, glasses, headphones, ties, and a whole lot more!
Spring Festival Update
The Spring Festival update, that was released on March 27th 2020, brought in a bunch of spring influenced items to the game. There was also a 2x pet aging and bucks weekend, and some additional seats for your pets were added to the Ice Cream Truck and Witch's Caravan.