Updated November 29, 2023

Checked for new codes!
Formerly known as Sea Destiny, Roblox Z Piece is a pirate RPG inspired by the highly acclaimed anime and manga series One Piece. In this game, you can purchase and collect all sorts of weapons, engage in combat to level up and get stronger, and defeat powerful bosses alone or with friends. You can also collect up to eight different kinds of rare fruits to gain powerful abilities and increase your bounty along the way.
I highly recommend claiming the codes below for Z Piece, as they will reward you with resources helpful throughout your journey. If you like similar pirate RPG games, check out our compilation of Pirate's Destiny Codes and Roblox Pirate Bounty Codes to not miss out on amazing, limited-time rewards.
All Roblox Z Piece Codes List
Roblox Z Piece Codes (Working)
update5—Redeem for x2 XP for 30m and a Stat Reset (New)
likenow—Redeem for x2 XP for 30m and a Stat Reset
likeforcode—Redeem for x2 XP for 30 mins
Noooo!—Redeem for x2 XP for 15 mins
jesusforgive—Redeem for 12 Gems
BugFixAndUpdate2—Redeem for 15-min 2x EXP Boost
Roblox Z Piece Codes (Expired)
1mvisits—Redeem for x2 XP for 30 mins and a Stat Reset
sea2islive—Redeem for 8 Gems
happyhalloween—Redeem for 2 Gems
halloweek—Redeem for 2 Gems
update1—Redeem for 15-min 2x EXP Boost
thankslike500—Redeem for 30-min EXP Boost
thank25k—Redeem for a 15-min EXP Boost
fixes—Redeem for a stat reset
release—Redeem for $5,000 and 2x EXP for 20 minutes
Related: Roblox Pirate New Generation Codes
How to redeem codes in Z Piece
Follow the steps below to redeem codes in Roblox Z Piece: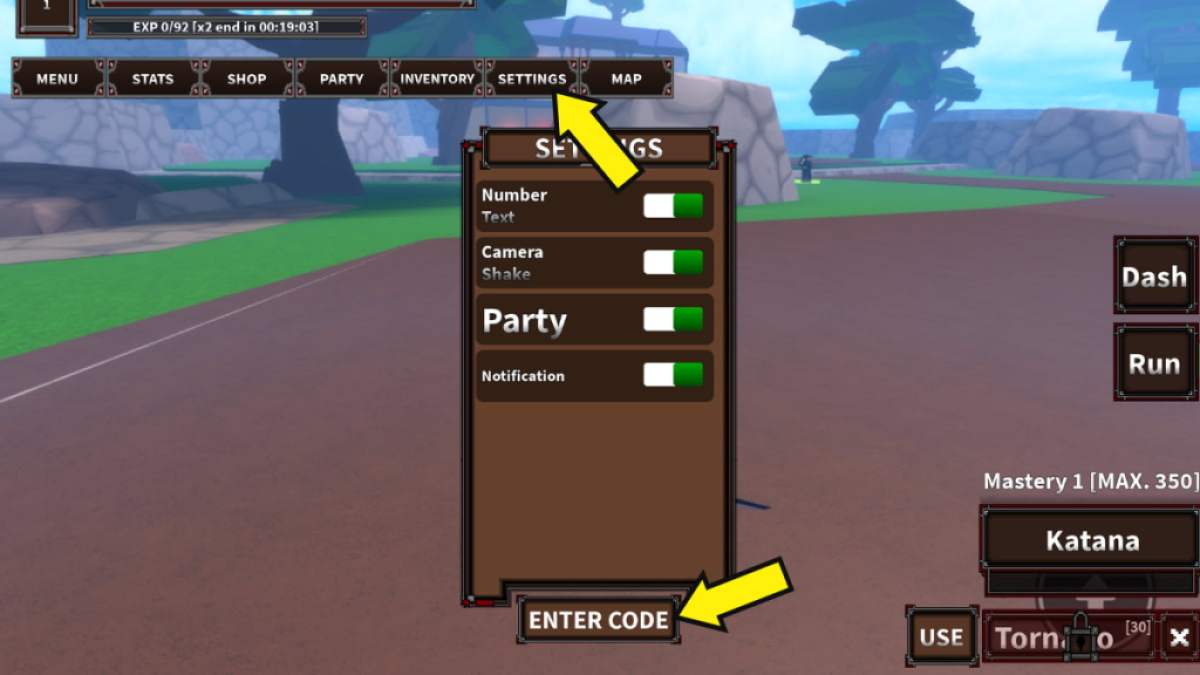 Click on the SETTINGS icon on the upper left of the screen.
Type the code exactly as-is in the ENTER CODE textbox.
Click the enter key on your keyboard to obtain rewards.
How can you get more Roblox Z Piece codes?
To find more codes for Roblox Z Piece, join the Arch Studios Discord Server, where codes may regularly be posted. Alternatively, you can bookmark this page, as we'll constantly update it with all working codes, so you don't have to look for them yourself.
Why are my Roblox Z Piece codes not working?
Roblox Z Piece codes may not work for a few reasons. First, you might have mistyped it (which happens to the best of us). Make sure to type in the codes exactly as they're written above to prevent errors. Second, you might have already claimed the code before. Codes can only be claimed once! Finally, the code might be expired. If that's the case, let us know in the comments below so we can remove it from our working codes list.
How to get more free rewards in Roblox Z Piece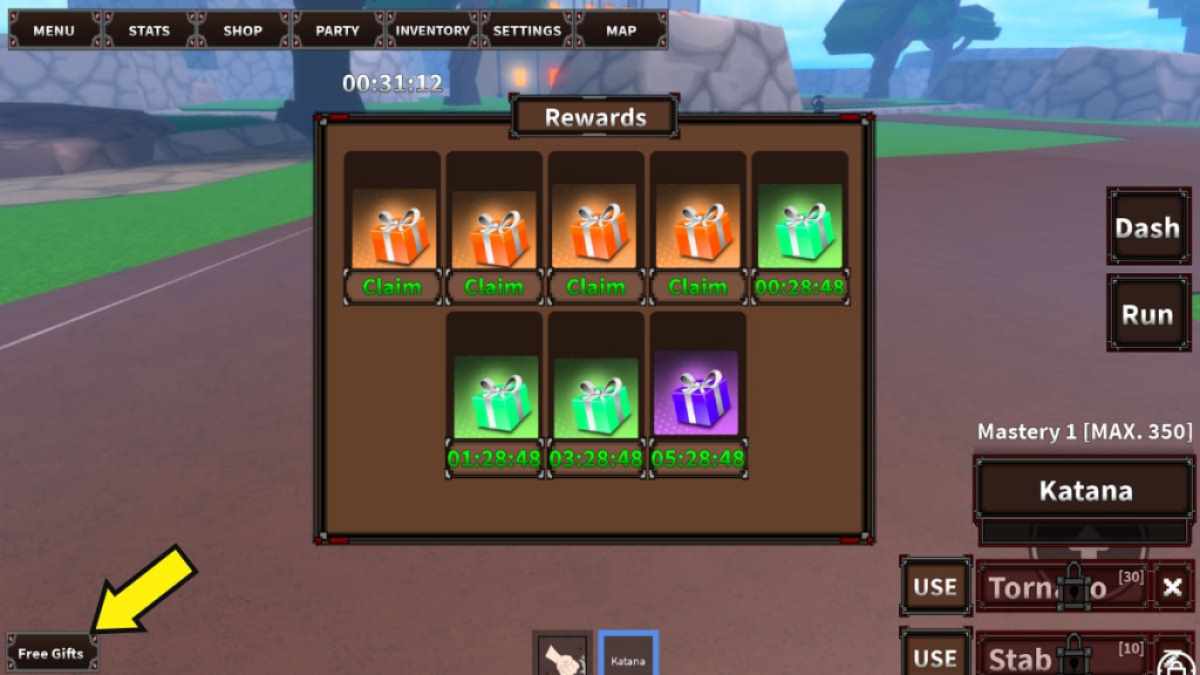 To get more free rewards in Roblox Z Piece, click on the Free Gifts button on the bottom left of the screen. You can claim a free reward every few minutes, but your progress will reset when you get disconnected or leave the game. I highly recommend checking whether you can claim a reward every few minutes so as not to waste the time you spend online.
What is Roblox Z Piece?
Roblox Z Piece is a pirate RPG where players can complete quests, engage in combat against common enemies and bosses, collect various kinds of weapons, learn powerful abilities, and collect rare fruits. With a level cap of 500, players can climb the pirate rankings and top the leaderboards with the highest bounty.
Like Roblox games? Check out our Pro Game Guides Roblox Game Codes post! You can also get a bunch of free goodies via our Roblox Promo Codes page.