The In the Heights Block Party event has released in Roblox, and with it comes new freebie rewards you can unlock with just a few clicks of your mouse. To obtain the Artist's Backpack, all you need to do is complete the five graffiti murals that are scattered around the city.
Be on the lookout for faded, unfinished works of art. When you get close to these incomplete paintings, you'll have the option to "Paint," which makes your Avatar fill the portrait in. This process only takes a few seconds per painting, so you'll be able to win that backpack in no time!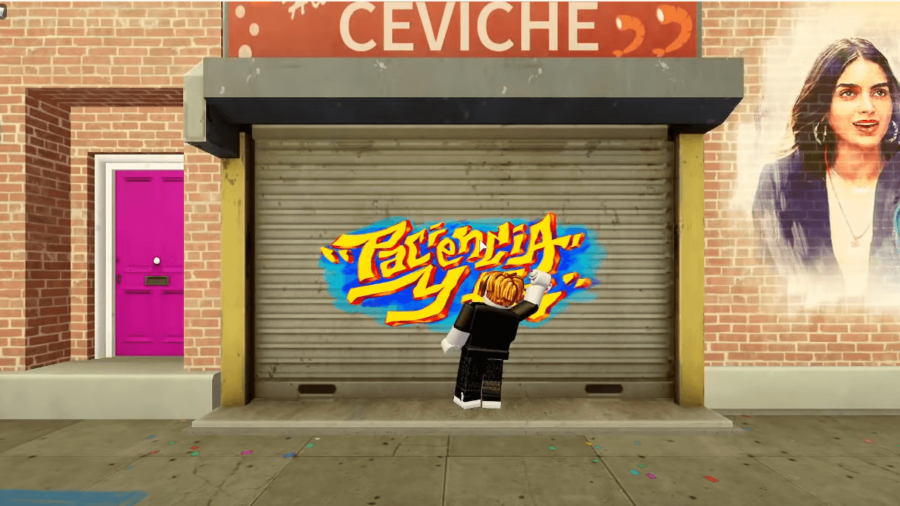 The locations for these five paintings are as followed:
From your spawn point, turn right. You'll see a big In the Heights mural with the cast on it. Beside this mural is a garage door with your first painting.
Turn around and head down the street toward the viewing party park. Past the green store with the big red "Grand Opening" sign is another garage door with the second painting.
In the viewing party park, go to the left wall near the viewing screen for your third painting.
Return to where you came from, run past the ice cream truck and down the alley with the glasses mural on your right. Towards the back of this area, next to the colored chairs, is your fourth painting.
Your final painting is directly across from the fourth, so just turn around and fill it in.
After painting all five images, you'll automatically unlock the Artist's Backpack as a reward. Unfortunately, this item is currently only for use in the In the Heights Block Party event, so you won't be able to show this accessory off in other games. Thankfully, however, the three emotes you can unlock through this event are permanent, so make sure you've redeemed those if you haven't already with our guide on how to get the Block Partier, Samba, and Cha Cha.
Don't forget to check out our Roblox: In the Heights guides, like how to get Usnavi's Hat: All Scavenger Hunt Locations. We've also got you covered on all the latest Roblox Promo Codes and Roblox Game Codes.