If you want to get the two items available in the Roblox Nerf event, follow these steps down below!
What is Roblox Nerf Hub?
The Roblox Nerf Hub is the area where you can interact with the virtual crossover even between Nerf and Roblox. The game itself exists as an area where you can practice your gun blasting skills in an industrial Nerf decor shooting range. Within the hub, other players will be with you interacting to get their own prizes. Nerf Hub is not a full-fledged game, but more so a host area for the crossover event.
Related: Roblox Nerf Blasters from Adopt Me, Jailbreak, Arsenal coming soon from Hasbro!
How to Get Cap & Glasses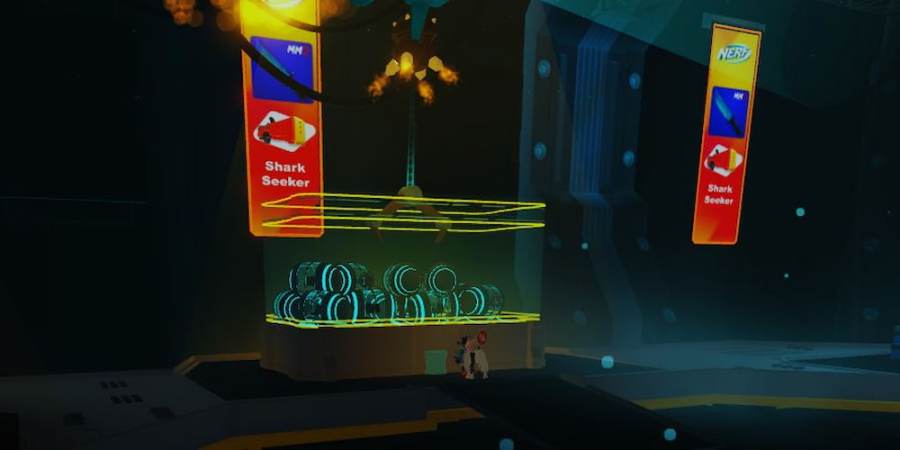 Once you are in the hub, go to the Claw Machine. The Claw Machine should be easy to spot as it is a giant, fluorescent box with multiple neon pods on the inside. Walk all the way up to the machine and look at the claw hanging above the tank. Interact with it to try and catch one of the prize pods. If you get one, you will be rewarded with the Dart Cap.
After this, go back to the shooting area with targets. It is in the opposite direction of the claw machine. Find a weapon and begin shooting in the session. If you get the best score, you will receive the Dart Glasses. If you do not succeed the first time, keep trying.
Want to read more about Roblox? Check out How to appear offline on Roblox on Pro Game Guides.