A huge lineup of Roblox-themed Nerf blasters are set to release this fall from Hasbro. Every blaster is designed and inspired by the most popular games on the Roblox platform, including Adopt Me, Jailbreak, Arsenal, Phantom Forces, and more.
Reported by Gamespot, seven sets in total are coming out and every toy will include a code that can be redeemed for in-game Avatar items. The Adopt Me Bees! blaster is a honey-themed Nerf blaster that "has an eight-dart drum and comes with eight elite darts." Next is the Arsenal Pulse Laser, which "has a removable 10-dart clip, and the blaster comes with 10 darts."
Check out the full gallery of Roblox Nerf blasters below. Credits to Gamespot and Hasbro for all images.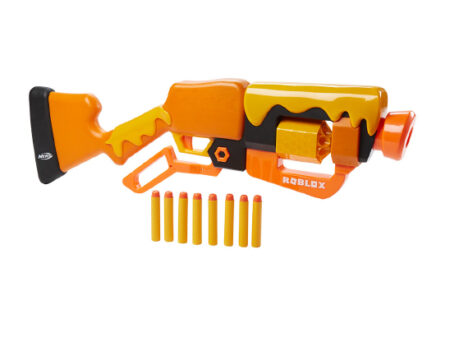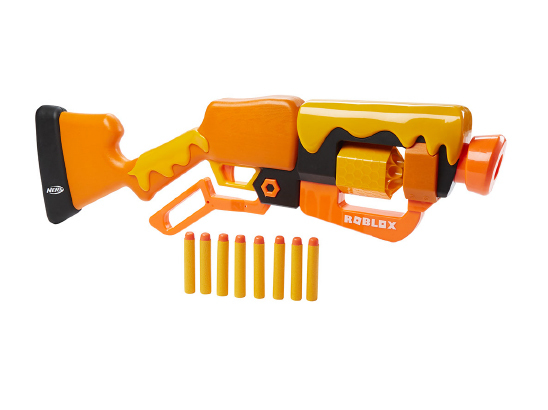 Pre-orders for all blasters go live April 13 later in the day on GameStop and Amazon. GameSpot also reported that a Roblox Monopoly set is available for preorder now on the Hasbro Pulse and Big Bad Toy Shop.
See a favorite blaster in this first lineup of Roblox Nerf blasters? Which Hasbro toy are you most excited for this fall?
For more Roblox toys coverage, check out How to redeem Roblox Toy Codes. If you're looking for codes for other games, we have a ton of them in our Roblox Game Codes post! You can also get a bunch of free stuff via our Roblox Promo Codes page.