Roblox is often thought of as the popular video game on PC and mobile, but the massive brand has also expanded into toys. These toys, which are available as action figures and entire playsets, take inspiration from some of the best Roblox experiences. Beyond mixing and matching your favorite figures like LEGOS, Roblox toys are also available as cool vehicles!
Even better, every Roblox toy includes a virtual item that can be redeemed online and played in the video game. Yes, even Roblox toy vehicles. Whether you're interested in purchasing a Roblox toy for yourself, for your favorite Roblox gamer, or as part of a growing collection, these are the best available Roblox toy vehicles to buy in 2020.
Best Roblox Toy Vehicles in 2020
Roblox Action Collection - SWAT Unit Vehicle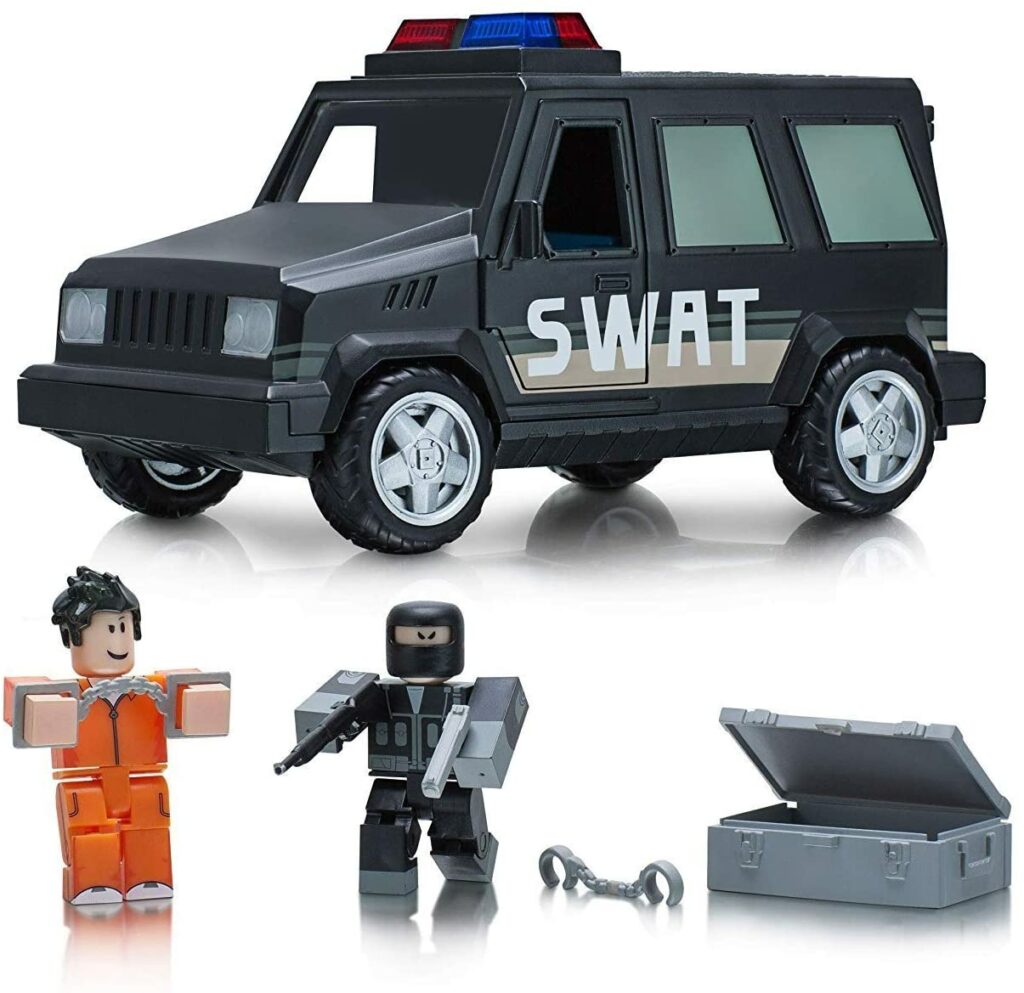 The most elite tactical unit from Jailbreak is available as a Roblox toy vehicle. The Roblox Jailbreak: SWAT Unit Vehicle even lights up when your Roblox characters are on the chase. In addition to the vehicle, two figures are also included. Jailbreak gets even better with the handcuff accessories, with even more inside.
Roblox Celebrity Collection - Sharkbite: Duck Boat Vehicle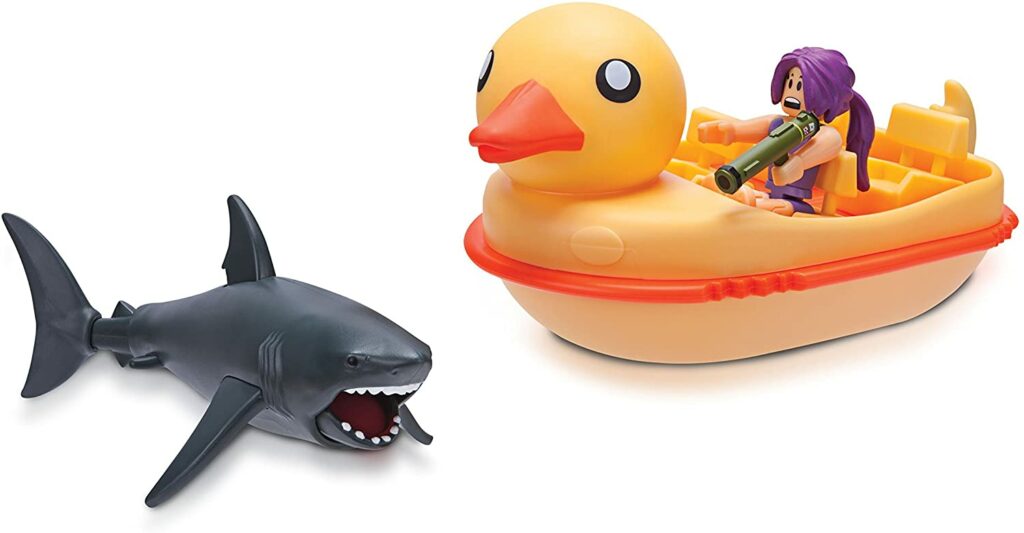 From Roblox Sharkbite comes the Duck Boat vehicle. While most Roblox toy vehicles include Roblox figures that are human, the Duck Boat vehicle also includes the Shark figure. Fear not, however, as a harpoon accessory will help the human figure fight off the deadly shark!
Roblox Action Collection - Tower Battles: ZED Vehicle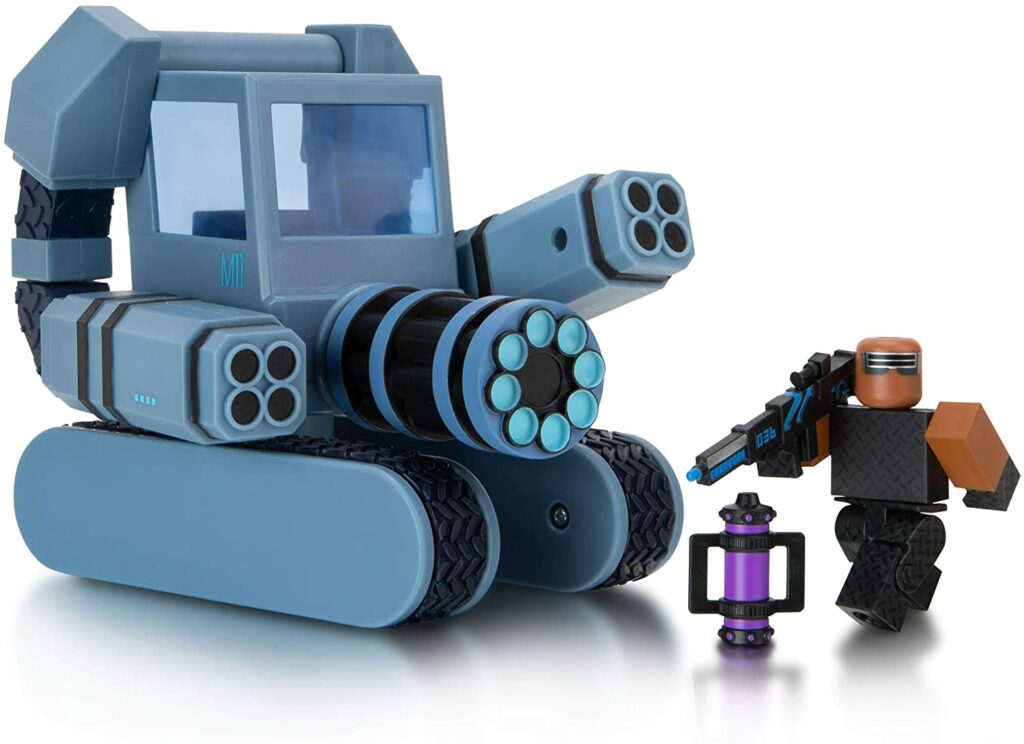 Developer Planet3arth's incredibly popular tower defense game, Tower Battles, has been turned into a Roblox toy vehicle. The Tower Battles: ZED vehicle is the armored super-tank fans will recognize when destroying hordes of zombies in the video game. This toy vehicle comes with one Roblox figure and additional accessories.
Roblox Action Collection - Jailbreak: The Celestial Deluxe Vehicle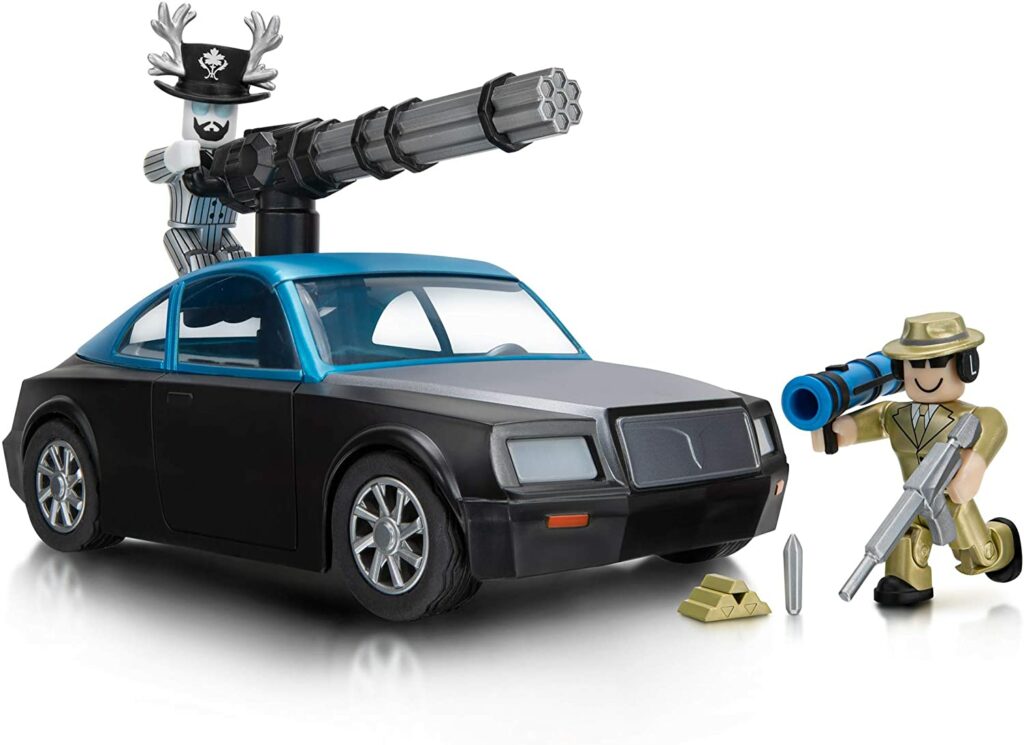 Another popular Jailbreak vehicle makes the list as a must-have Roblox toy vehicle. The Jailbreak: Celestial Deluxe Vehicle comes equipped with a massive machine gun that sprays through even the most intense heists. Two Roblox figures are included with the Celestial Deluxe Vehicle, with additional accessories like gold and rocket launchers. The Celestial Deluxe Vehicle also lights up with working headlights!
Roblox Action Collection - The Abominator Vehicle
The Roblox Abominator Vehicle is a great Roblox toy because it is so customizable. Most of what you see in the picture are attachments that can be taken on or off. Not in the mood to cause mayhem? The Roblox Abominator Vehicle can be assembled however you want. From the popular Roblox Robloxia game, this vehicle also includes one figure with additional accessories.
---
There are even more Roblox toy vehicles to add to your collection, like the Apocalypse Rising and Neighborhood of Robloxia Patrol Car vehicles! Do you own any vehicles? Which ones are you most excited to purchase? Let us know in the comments below! Looking for deals on general gaming products? Visit our Best Gaming Deals page for the latest deals!