You can play Roblox across several different platforms other than PC. One of these platforms is mobile, which is perfect for Roblox gaming on the go. One issue with playing Roblox on mobile is that certain features may be missing or hard to figure out. How are private servers affected on mobile?
March 2021 Patch
Before March 2021, many Roblox players experienced severe issues when trying to join private/VIP servers on the mobile form of Roblox. For most players, it was impossible to get the link that takes you to a private server to work. Thankfully, according to popular player KreekCraft, Roblox did a patch that finally fixed the link clicking problem.
How to Join Private Server on Mobile
If you want to join a private/VIP server link, simply go to the mobile app. Then, select the three dots in the bottom right. Scroll down and choose Groups. Then, find the group that has the server link. Go to the group, scroll until you see the link, and click it. That's all you need to do!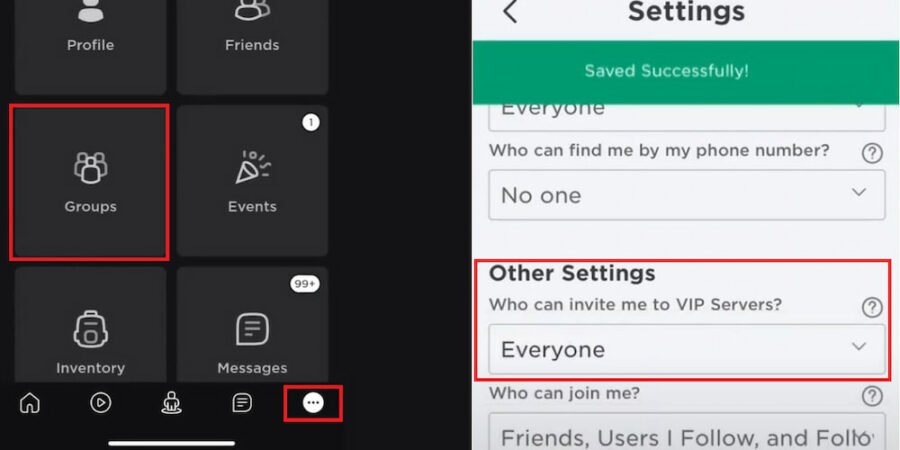 If you still have issues joining, go back to the home screen and click the three dots at the bottom. Go to Settings. Scroll down and find Privacy and then Other Settings. Toggle the option of Everyone where it says Who Can Invite Me to Private Servers.
Want to read more about Roblox? Check out How to get a display name on Roblox mobile? on Pro Game Guides.