Neon pets are an awesome addition to Adopt Me and will have you combining some of your pets together to obtain an impressive new variation that you can pal around with. Getting a neon pet can be costly, especially if the pet is rare, but it might be worthwhile if you want something to show off to your friends!
How to Get a Neon Pet
The first thing you are going to need to do is get four pets of the same type to full grown status. That means you need to take each one of those pets and run around doing chores to level them up (these are the pop ups that show at the top of your screen). Pets that aren't Neon have ages that you need to go through, here's a list of them from youngest to oldest:
Newborn
Junior
Pre Teen
Teen
Post Teen
Full Grown
Once you have four full grown pets of the same kind ready to go then you are ready to create yourself a neon pet! There is one thing you should be aware of before deciding on whether or not to go through with the process. You will lose the pets you decide to combine into the neon pet. You will basically be putting all four pets together and creating one new pet. So, if you've grown attached to these little guys, you might not want to do it.
If you've decided to go through with the process, you will want to go out to the Adoption Island. If you came from the neighborhood, you will immediately see a bridge. Run over to the bridge and jump into the water, and look to the middle area under it and you should see a door!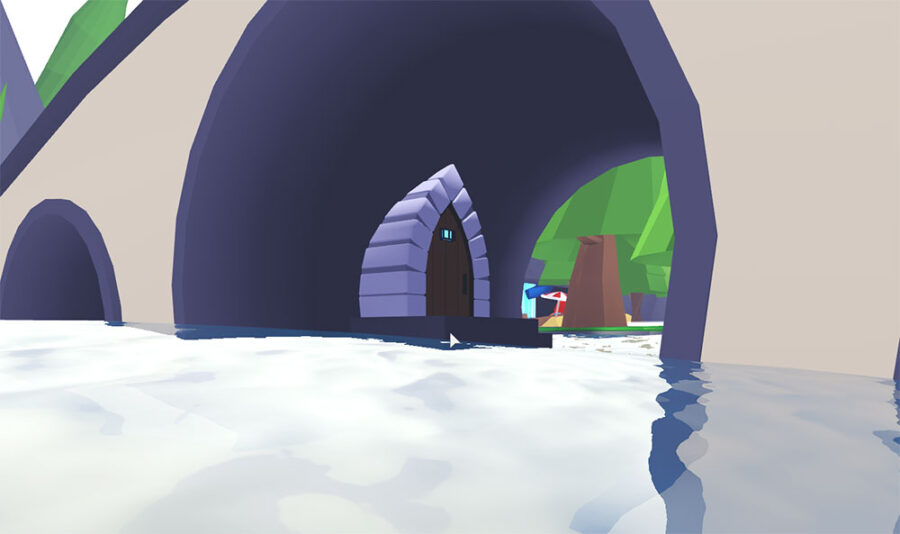 Go through that door and you will enter the cave area where you can transform your pets into a neon pet! Once you are in the cave, you will find four different colored circles surrounding a white one. You need to take out one of the fully grown pets that you have and place it in one of the colored areas. Repeat this process until you have a pet in each of the four colored circles.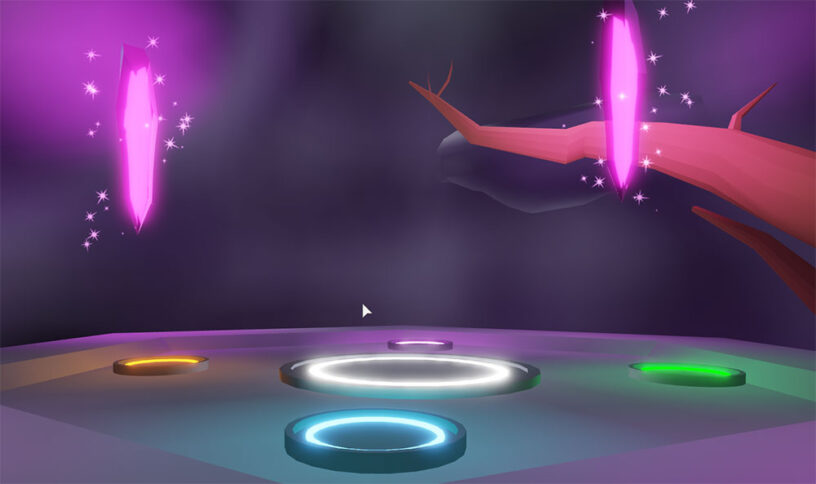 Once you have placed the final pet into one of the circles they will be combined into a single neon version of that pet type! It will be a newborn, so you might want to go ahead and start leveling it up like you did with the other pets to get it some new tricks.
If you're curious what pets you can turn into neon, check out our Adopt Me Pets List for a full look at all of the pets you can collect in the game!
How to Get a Mega Neon Pet
Mega neon pets were introduced in an update added in April 2020. The transformation process is very similar to a regular neon pet, you need to have four fully grown neon pets and combine them in the cave to create a mega neon pet! The growth stages of a neon pet are different than a regular pet though, here's what they look like:
Reborn (Newborn)
Twinkle (Junior)
Sparkle (Pre Teen)
Flare (Teen)
Sunshine (Post Teen)
Luminous (Full Grown)
So, level them up the same way you did before with the regular pets and get all four of them to Luminous. Once you have that, return to Nixie's cave and place all four of your neon pets into the circles. This will transform them into a mega neon pet! Mega neon pets will glow a different color of the rainbow every 1 to 2 seconds making them quite vivid and particularly fun to look at!
That's everything we know about neon pets in Adopt Me right now. Let us know in the comments if you have any additional tips on how to get these sought after variations of pets!