There are lots of ways to make money in Roblox Demonfall, and you will need all the yen that you can get if you want to purchase items and new skills. Some of these methods are faster than others, so we've broken it down by most efficient to least efficient.
Selling Trinkets
Farming trinkets is an efficient way to make money fast in Demonfall. These are treasure items you can sell to village merchants for instant yen, and lots of it. Trinkets are often scattered around villages, so it's best to start farming in a village. Check in corners of buildings, inside buildings on all floors, outside behind fences—essentially, search every nook and cranny of the village. Eventually, you'll develop your own routine of running through the area at the most efficient speed.
Related: Roblox Demonfall Codes (July 2021)
Farm on Trinket Mountain
Trinket Mountain is a large mountain located in Sakura Passage that spawns trinkets at the very top of the mountain. If you start from Okuyia Village and head directly into Sakura Passage, you will eventually find Trinket Mountain. Climbing to the top requires some advanced parkour moves: search for close corners where two walls meet to wall jump your way to the top. Once you've reached the top, the trinkets are yours.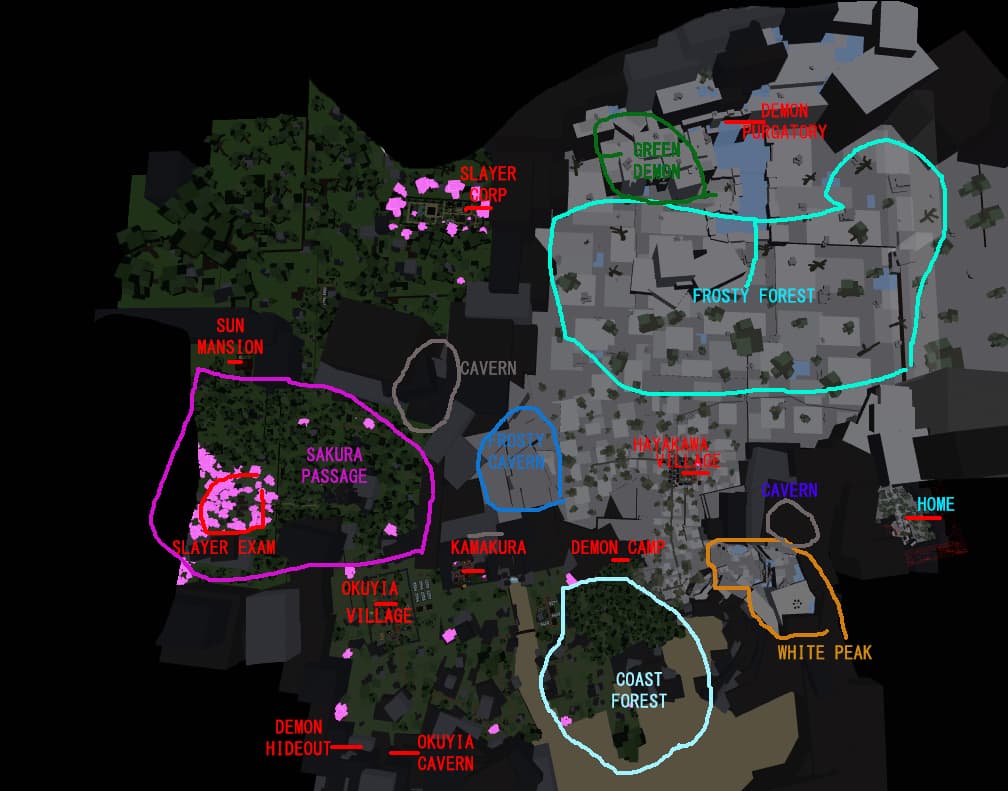 Even better, you can influence the trinket's spawn rates. Just exit the game and rejoin the server to be greeted to a new batch of trinkets. There is also sun ore atop the mountain, so if you have a pickaxe on hand, you've just found another opportunity to make money. Perform this as many times as you want to farm trinkets. Once finished, head to a village and sell your wares to the village merchant. You can net up to 2,000 yen easily in a short amount of time just by doing this.
Mining
A pickaxe can be purchased from the Miner in Hayakawa Village for 500 Yen. The Miner is located in the small cart next to a fire, just on the outskirt of the village. With the pickaxe in hand, head to Okuyia Cavern and mine as much sun ore as possible. Be careful of NPC demons in the cavern, they will attack you on sight. Take the ore back to the Miner when you're finished, and they will reward you with lots of Yen for the ore.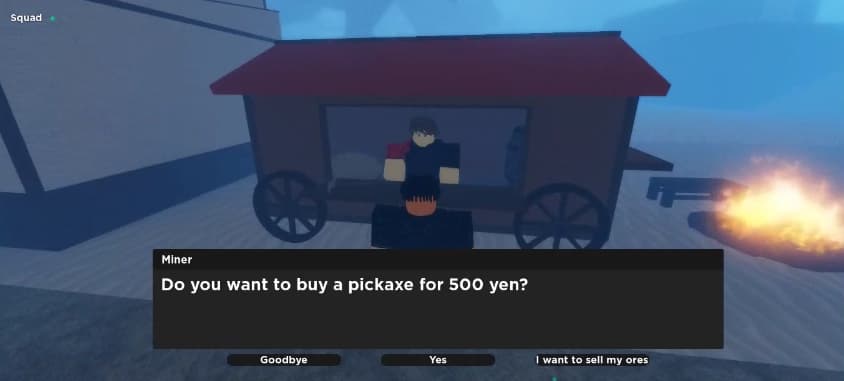 Crystal Key Boxes
While this isn't necessarily the fastest way to make money, forging Crystal Keys is a great way to get lots of yen while playing. Crystal Keys open up special boxes hidden around the world, such as Okuyia Cavern. If you happen to stumble upon these boxes, you'll thank your past self for having forged those Crystal Keys.
To forge a crystal key, you'll need:
1 Green Horn
1 Demon Collar
10 Regular Horns
10 Sun Ore
500 yen
Crystal Keys can be crafted at forges and you can find a forge at the Slayer Corp.
Camp out near Merchants
As a PVP option, this method is risky but rewarding if you are confident in your combat skills. If you're a Demon, you can camp out near merchants to wait for Demon Slayers who arrived to sell their wares. Wait from afar so that Demon Slayers can't spot you, and then wait for them to finish their business with the merchant. As the Demon Slayer player exits the merchant shop, jump in for the kill and prepare to fight. You can loot their bodies for the money once they are dead.
Be warned: you can just as easily lose all of your belongings if the Demon Slayer gets the upper hand. Or if there are more Demon Slayer players around ready to fight. We don't necessarily recommend this option due to the risk.
For more Roblox Demonfall guides, check out How to change family in Roblox Demonfall and How to become a Demon in Roblox Demonfall on Pro Game Guides.