It can take a long time to grind through missions, level up, and get the character and items you really want in All Star Tower Defense, but thankfully, you won't have to worry so much about it anymore. You can now use AI Auto Play to go through different battles for you, placing units, upgrading, and more automatically. Keep reading for all the details on how you can start using Auto Play in your game and beat missions in no time!
What is Auto Play in All Star Tower Defense?
Auto Play is an AI tool that will place and upgrade units and perform all other activities for you during a battle mode. This makes it easy and quick to grind through levels and repeat levels without having to lift a finger. However, you will have to turn it on and off manually as you enter a match and use some currency to do so. It is not a guaranteed win every time, but the AI is smart enough to place enough equipped units and upgrade them accordingly so your chances for success are high.
How to turn on Auto Play in All Star Tower Defense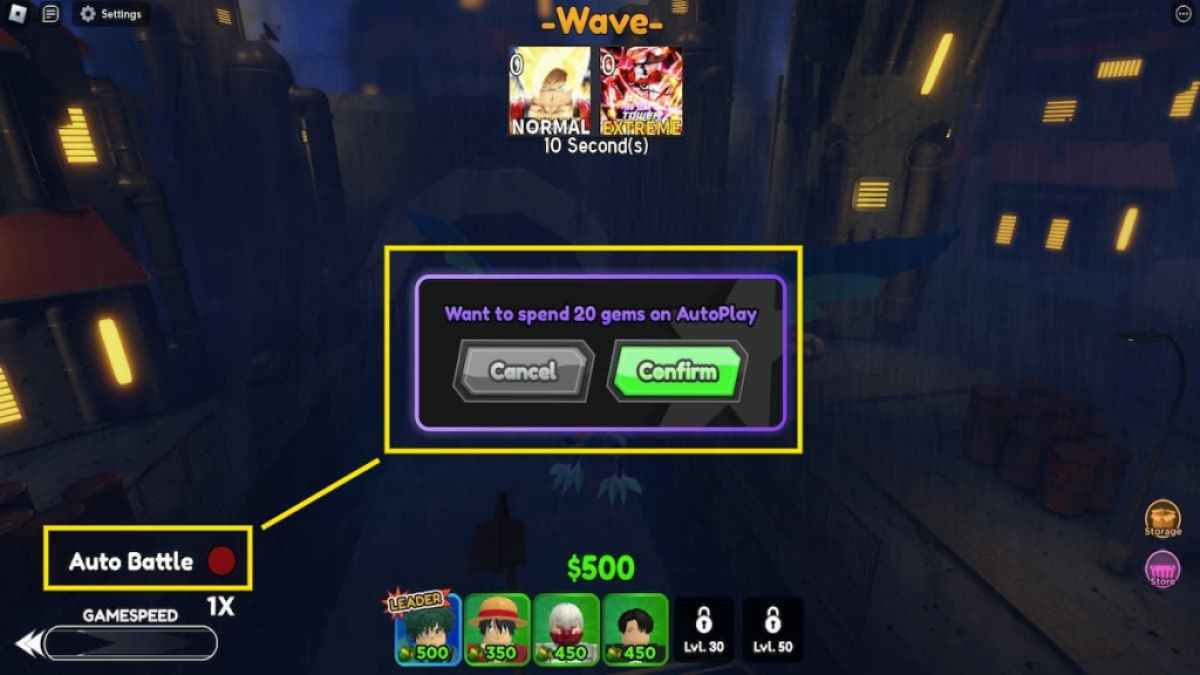 To start Auto Play, join any battle mode, such as Story, Tower, etc., and select the Auto Play button on the left side of your screen. You will be then prompted to pay Gems to turn it on. It costs 20 Gems each time you activate it. After that, you can sit back and let the action happen. The AI will place your units and do all the work for you. However, you will still have control to place down additional units and skip the waves if you want. You can also turn off the Auto Play at any time.
Related: ASTD – How to get Stardust fast in All Star Tower Defense
How to earn Gems in All Star Tower Defense
Since you're going to need plenty of Gems to keep using Auto Play, you'll want to make sure you have some ways you can earn some quickly. If you're in dire need of them instantly, you can open up the Shop menu on the right side of the screen, even when in battle, to purchase some using Robux.
This is not a great method for everyone though, since it requires real money, so you can also earn them more easily by taking a look at your Tasks menu on the left side of the screen. These are simply objectives and Daily Tasks you can complete as you play that will give you different rewards, including a lot of Gems so you can stay stockpiled. You can also use All Star Tower Defense Codes to earn even more!
Looking for more Pro Game Guides Roblox content? Check out our guides on All Characters in Roblox All Star Tower Defense or ASTD Orb Tier List – Best Orbs in All Star Tower Defense!