You and I both know that limited edition pets are just one part of what makes Pet Simulator X go 'round, but it's quite a big part to say the least! In some cases, these pets are added with limited-time-only holiday events, such as Halloween or Christmas; in others, they're added with a weekly or monthly update and removed soon after. When this happens, players will do (or pay) just about anything to get their hands on them, which makes the Trading Plaza such an essential part of Pet Simulator X. Recently, a new feature was added to the plaza, the Trading Terminal Machine, that makes finding and purchasing your dream pets even easier.
What is the Trading Terminal Machine in Pet Simulator X and how to use it?
Added with the May 13, 2023 Lucky update, the Trading Terminal Machine allows players to search the entirety of the Pet Simulator X pet database, find exactly the pet they're looking for, and then (hopefully) teleport to a server where said pet is being sold/traded.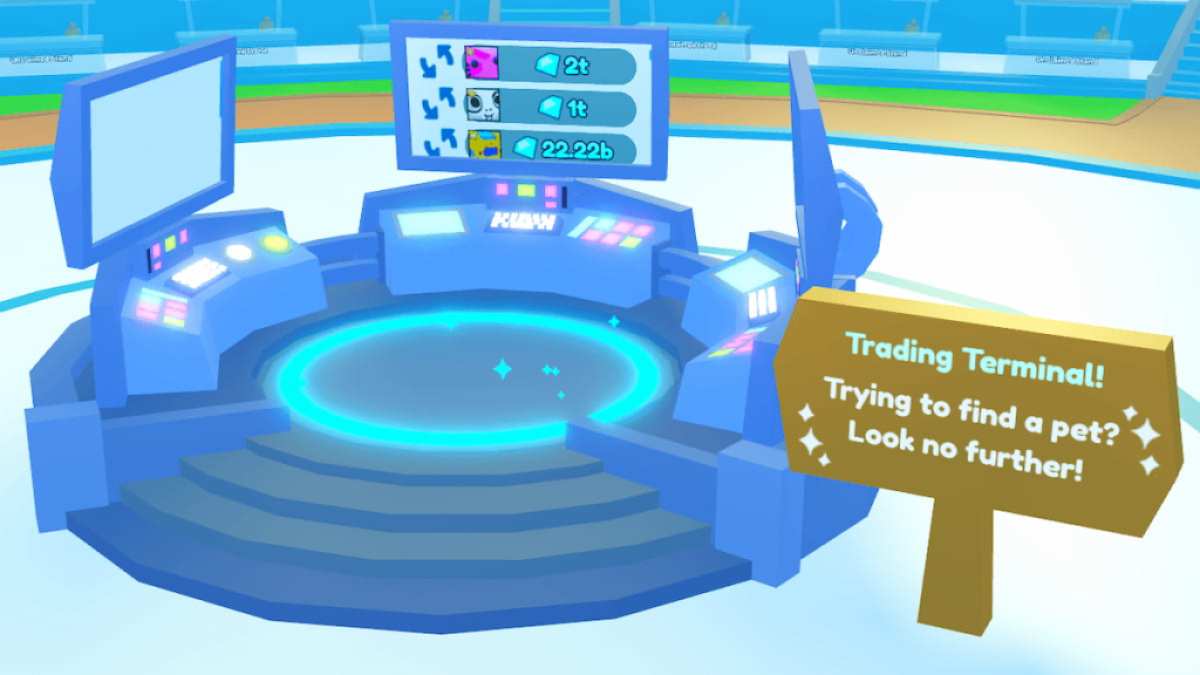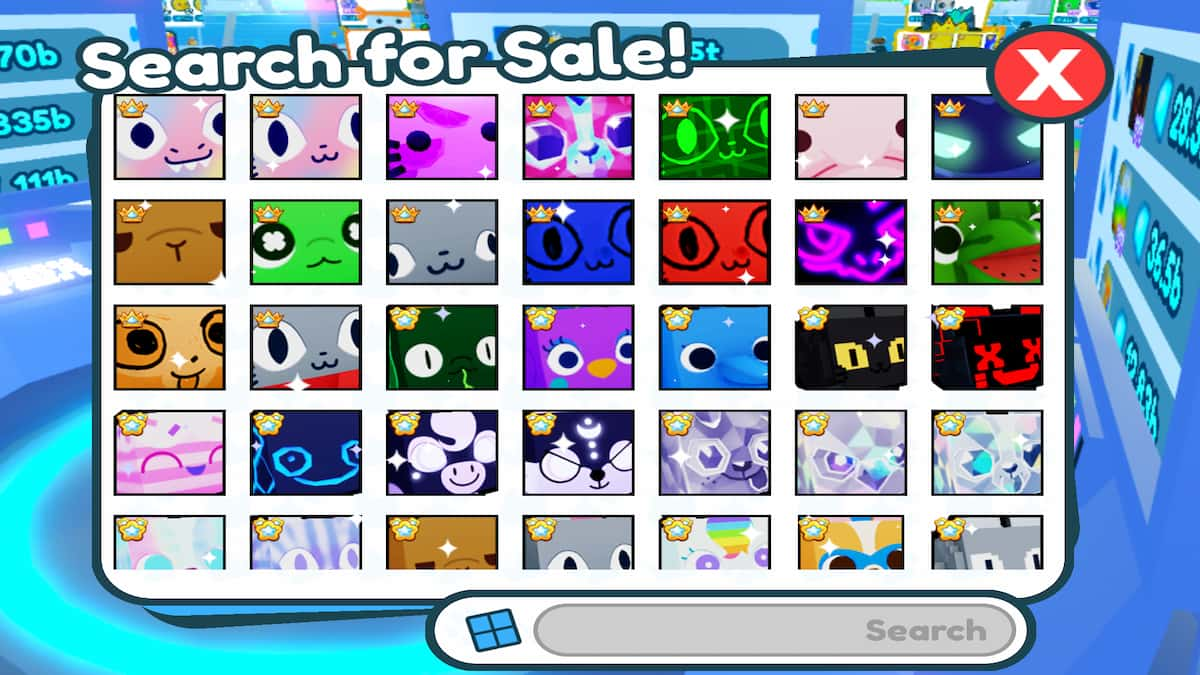 Related: What is a Diamond Party in Pet Simulator X? – Roblox
If the pet you're looking for isn't currently being sold, an alert will appear to let you know the search came back empty. If it is being sold, a different alert will appear that asks if you'd like to teleport to the server where said pet is located.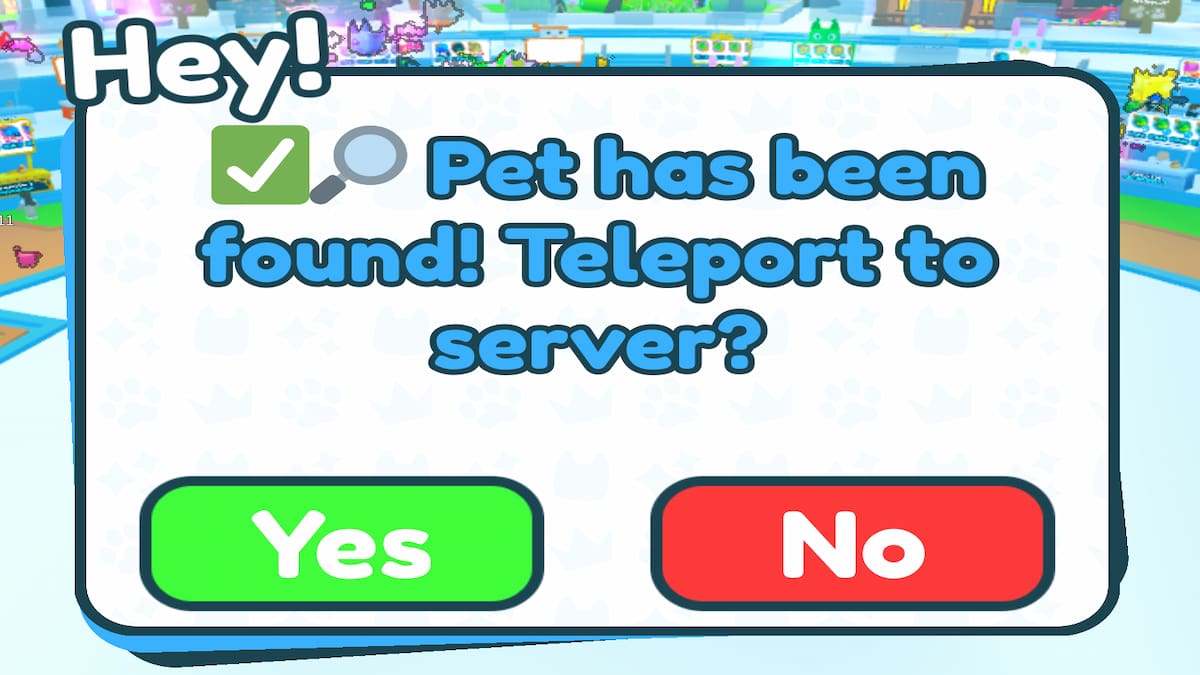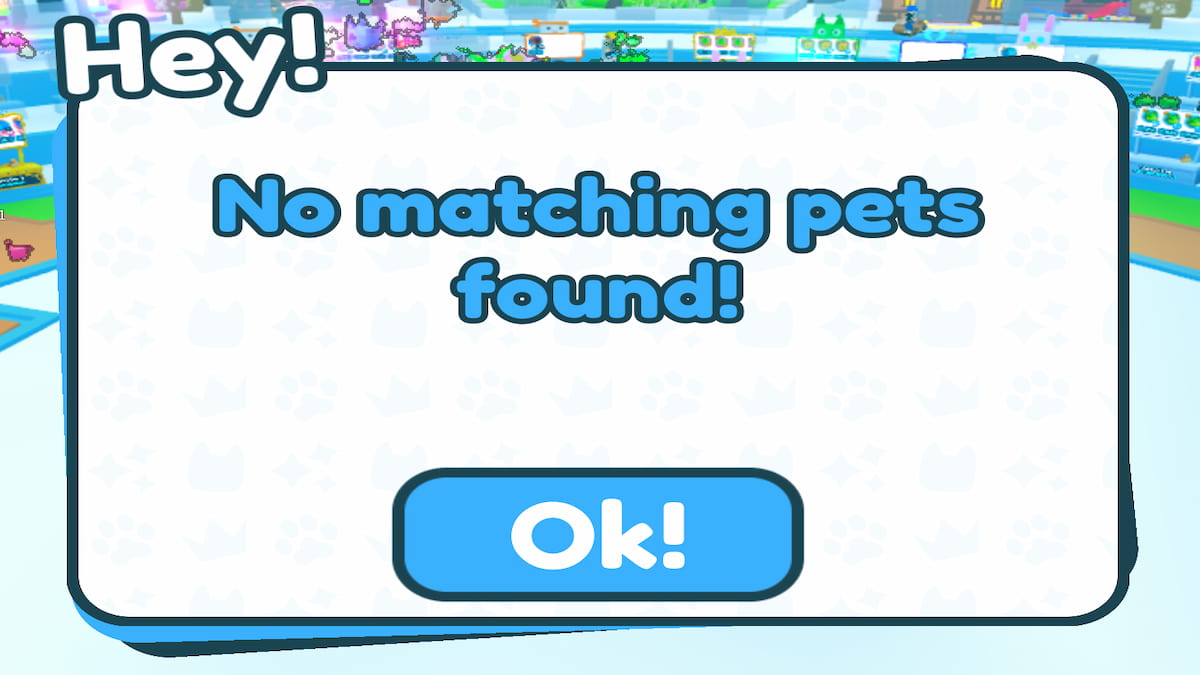 It's that easy! Simply step into the Trading Terminal, type the name of the pet you're looking for into the search bar (or scroll until you find its icon), and press Enter (or click on it). Then, from the options that appear, select the one you want to teleport to. Good luck and happy hunting!
Looking for more Pet Simulator X content? Check out some of our other guides on What does RAP mean in Pet Simulator X? – Roblox or How to get the Huge Maskot pet in Pet Simulator X – Roblox here on Pro Game Guides!