Every once in a while, Roblox refuses to connect to a game. You'll join the platform as normal, travel to your favorite game's launch page, press play and... nothing. Just a disappointing error message. In most cases you just need to reconnect to the game. But what if that doesn't work?
Update, May 4, 8:02 ET, 2022
Pro Game Guides has been able to connect to Roblox and start playing games. No update has been made on the Roblox Status page, or official Twitter account, but regardless some users can get back online.
Roblox is currently down due to a service disruption, with no timeframe of when it will be back online. The Roblox Team is aware of this issue and is hard at work fixing it as fast as possible.
Are the Roblox Servers Down?
Googling this will present countless options when attempting to check the Roblox server status. However, some websites are inaccurate while others are downright confusing. Fortunately, the Roblox company has their own official page to check server operations. Below we've detailed how to check the Roblox Status page and—if that fails—how to check a secondary website.
Option One: Roblox Status Page
Straight from the source itself, the Roblox company has built a Status Page for users to reference when faced with launch issues. Detailed without overwhelming the user, this page is broken down into three categories—User, Player, Creator. Specific areas of Roblox like the Website, Mobile App, and Xbox App are listed separately, beneath each category.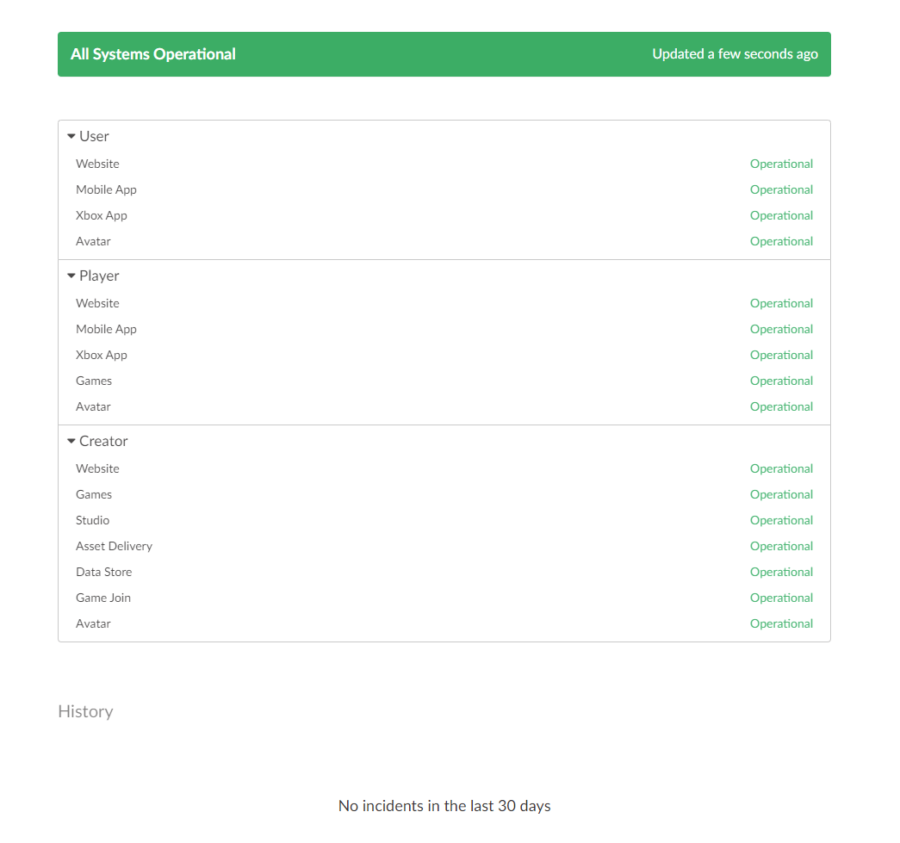 Specific areas of the platform might only experience issues, as opposed to the whole platform going offline. You'll know everything is working properly if "Operational" is listed across from the item, in green.
A Deeper Look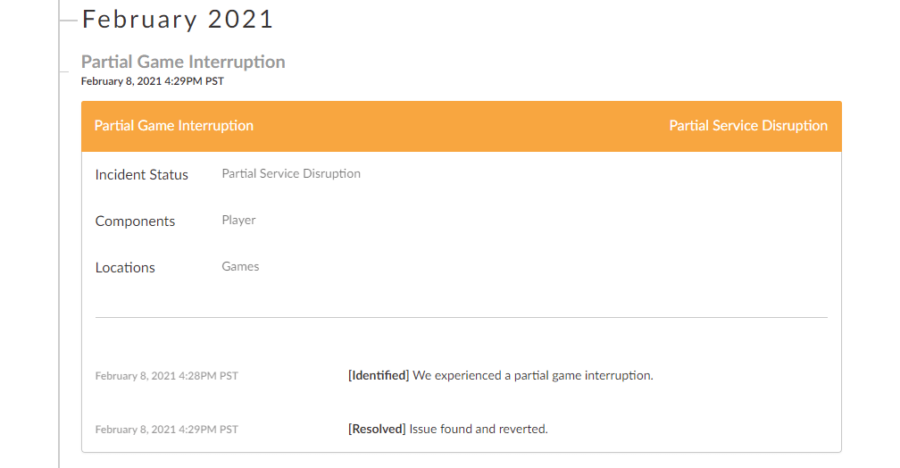 For a more in-depth look at previous server outages, Roblox allows you to reference its past History of Server Outages. This page pinpoints moments down to the exact time and date of a server outage. The company also designates each issues as a Partial Service Disruption or a Service Disruption, pinpointing which location of the platform is affected.
Related: How to fix high ping on Roblox
Option Two: Downdetector
The Roblox Downdetector page tracks user reports in real-time. Meaning, any player experiencing a server issue may log the outage at the time of occurrence. Downdetector then logs the user reports and graphs the data for everyone to reference.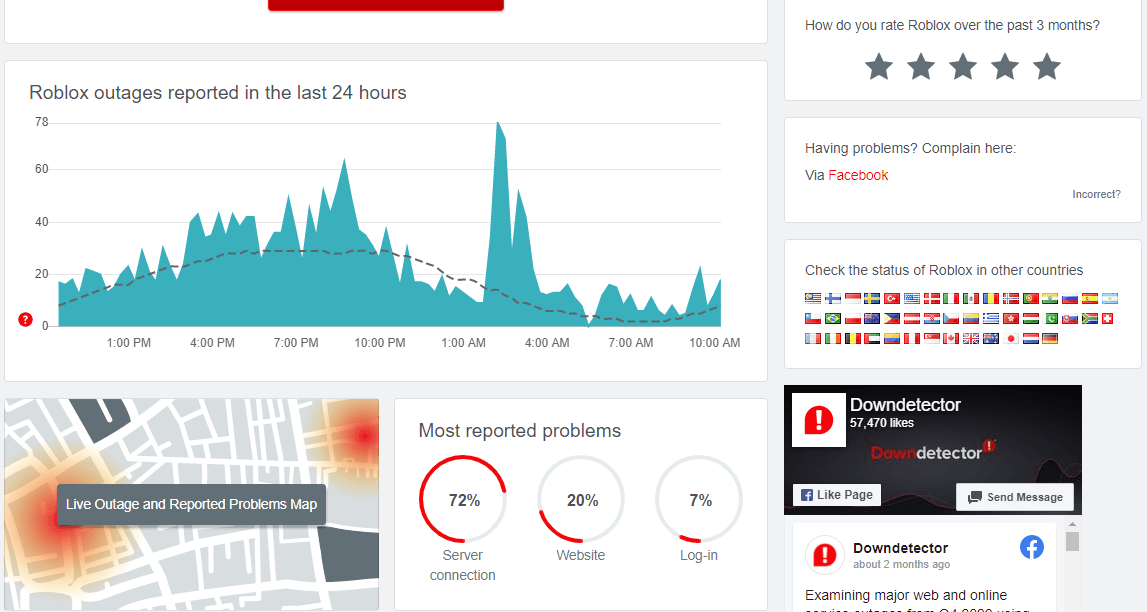 Downdetector serves as a helpful secondary tool as outages are reported in real time, straight from the player base. In the rare case that Roblox isn't fast enough to report outages, rest assured that users are logging their own data on Downtector. It's an efficient method of confirming whether the issue is widespread, or simply an issue with your ISP.
If you're looking for codes for other games, we have a ton of them in our Roblox Game Codes post! You can also get a bunch of free stuff via our Roblox Promo Codes page.