Another possible Roblox live concert event has leaked. It looks like Ava Max, a pop-singer, who recently released her debut album "Heaven & Hell" will be the recipient of the event. This news comes shortly after some leaked files pointed to Lil Nas X also getting his own concert and event that should be happening in the near future.
The files that have been shown for Ava Max's event appear to be a little further along than Lil Nas X's event. There's a bunch of badges that related to her album, with Hell Wings and a Sword. You will also get a chance to get Heaven Wings and Sword if you want to be on the lighter side of things. There's also an Ava Max crown, wig, earrings, and necklace you'll be able to get. It's unclear right now if these are going to be purchased or only be available during the live event. You can view all of the available badges right here.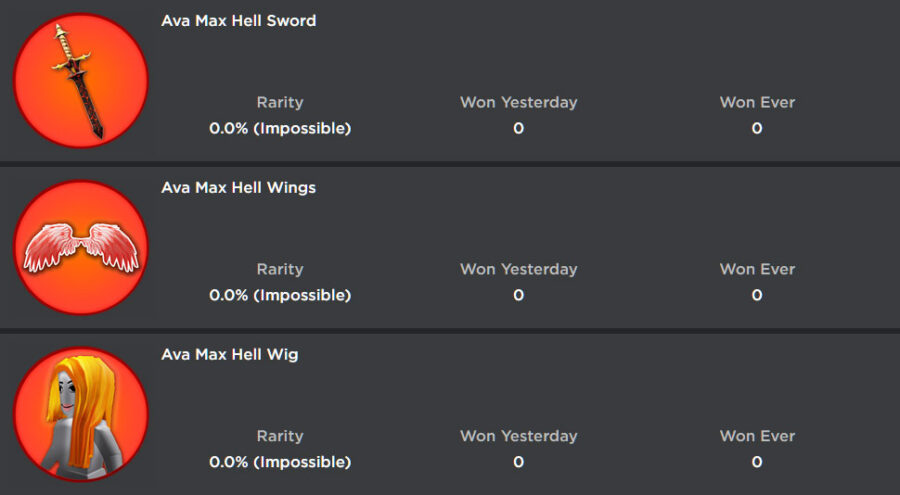 It appears that Roblox is taking a page out of Fortnite's book and really turning on the infiltration into pop culture. We had the earlier addition of the Wonder Woman game that was part of a campaign with DC. They even showed off her new movie's trailer in the game. We've gotten the recent leaks for Lil Nax X, and now we can expect an additional event with Ava Max. I'm generally all for stuff that gets people some free things that will allow them to get together with friends! We will see how successful this type of thing is with the younger crowd that plays Roblox.
If you want to see some 3D versions of the cosmetics, you can check out this video:
If you are unfamiliar with Ava Max, then here's a song you can listen to from her new album: