The Roblox Adopt Me! Bee Update is finally live and you can now get yourself one of three different types of bee pet! We're taking a quick look at how-to get a bee, and everything else involving this brand new pet that has been added to the game.
How-to Get a Bee in Adopt Me!
Go to the Bee Coffee Shop
The normal Coffee Shop that you've visited in the past has been transformed into the Bee Coffee Shop! To locate it, just exit the neighborhood and look for the giant red coffee mug that's standing right outside of the neighborhood entrance.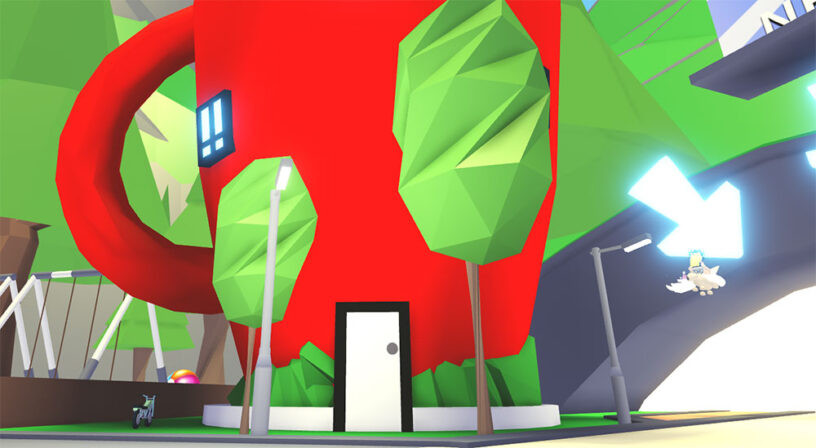 Once inside of the Coffee Shop, you'll understand why they've added the word Bee to it! You'll see a bunch of bees flying around and there will be a new stand with Beetrice at the front.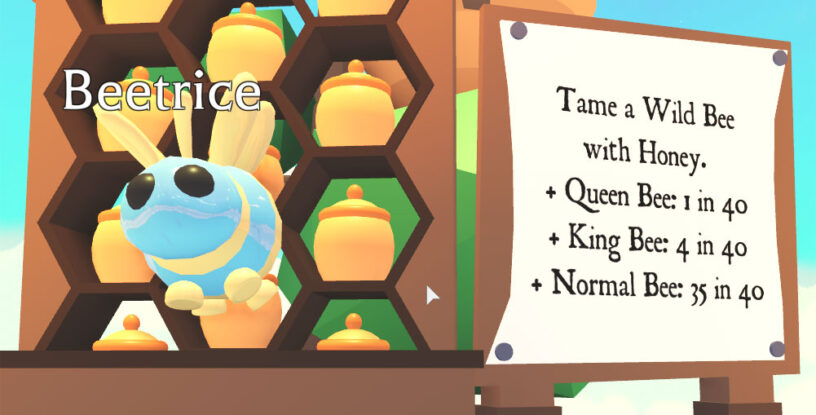 You can talk to Beetrice to get a bit of the storyline that comes along with the bees, but what's next to her is what's important.
Purchase Honey
Next to Beetrice is a pot of Honey, if you want to obtain a Bee pet you will need to purchase some. It costs 199 Robux for each pot of honey, and you will have a 1 in 40 chance to get a Queen Bee, 4 in 40 chance to get a King Bee, and a 35 in 40 chance to get a Normal Bee pet. Once you purchase one, just throw it and the bees will swarm around it and eventually one will take the honey.
Each of these bee types looks a bit different. The Queen Bee is the crystal blue color, the King Bee features more black than yellow, and the Normal Bee looks like a typical bee.
Normal Bee - Super Rare
King Bee - Legendary
Queen Bee - Legendary
What Does the Bee Do?
Well, you can pick it up, ride it, fly on it, feed it, give it a name, and it will do some tricks! Of course, if you want to ride or fly it you will need to feed it a riding and flying potion. You can watch them in action in this video: