Developer Team Rudimentary frequently updates the FPS Roblox game Bad Business to improve the combat experience. Whether you're brand new to the game or just need somewhere to to stay up-to-date with the most recent updates, tweaks, and features, you've found the right place.
What is Bad Business?
Bad Business is a fast and fluid first-person shooter on the Roblox platform and was created by Team Rudimentary. Two teams play against each other across multiple game modes and various maps. There are tons of new weapons, attachments, and outfits available to tweak your FPS experience exactly to your preference.
Roblox Bad Business Updates and Patch Notes
The new Cargo map has released in the latest Bad Business update. In this map, players compete on a cargo ship. It is filled with areas and stairs to climb with plenty of room for cover. The new outfits from this update are Arcade Hero and Blur Tactical, both available for 2,000 CR. Plan on buying any of these outfits?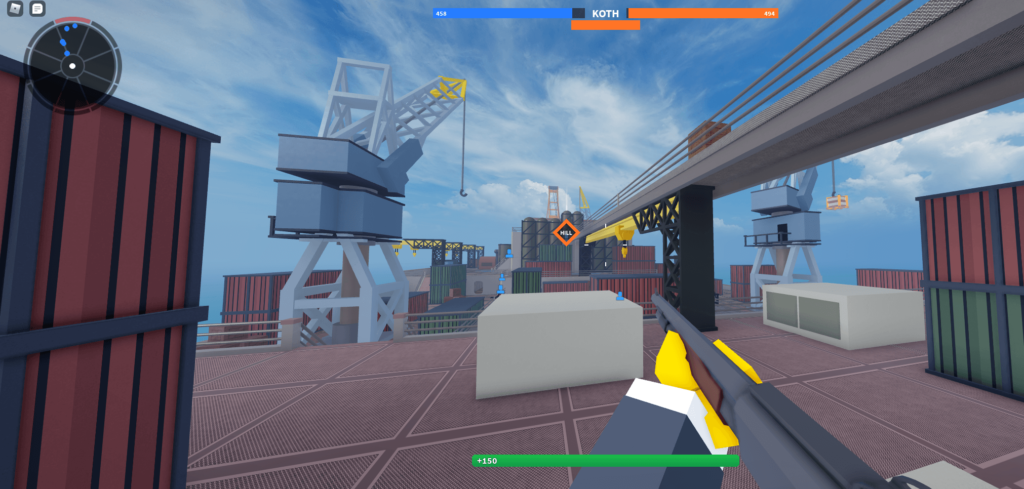 Bad Business patch notes are small this time around. It doesn't look like any nerf or buff changes have been made to weapons. You can check out the patch notes in more "detail" below.
NEW MAP: CARGO

NEW OUTFITS:
Looking for free Roblox rewards? We have a ton of them in our Roblox Game Codes post! You can also get a bunch of free stuff via our Roblox Promo Codes page.