How long can you stay in the air? That's the question Roblox Glider Simulator dares to ask as you, the player, blasts out of a cannon again and again. Your goal is to travel as far as possible, and with our Roblox Glider Simulator codes, who knows—You might even discover some far-off lands.
Height and distance in Roblox Glider Simulator are measured in studs, and each shot out of the cannon will inch your distance further. You'll constantly upgrade your glider and cannon, but in order to do that, you'll need coins and gems. While you earn coins simply by playing, our Roblox Glider Simulator codes will help you reach those larger distances faster in this simulation experience.
Simulator games are a popular genre on Roblox, but they are time-consuming. To help cut down your grind, we've got codes for games like Anime Fighters Simulator, Pet Swarm Simulator, Strongman Simulator, Roblox Anime Warriors Simulator, and Pet Simulator X.
All Glider Simulator Codes List
Update May 31, 2022

Added new code
Glider Simulator Codes (Working)
All of the active Glider Simulator codes are listed below.
TENKAY—Redeem for 750 Gems (New)
IMHUNGWY—Redeem for 300 gems
Glider Simulator Codes (Expired)
These Glider Simulator codes are inactive and no longer work.
There are no expired codes for Glider Simulator at this time.
How to Redeem Glider Simulator Codes
Redeeming codes for free rewards in Glider Simulator is easy.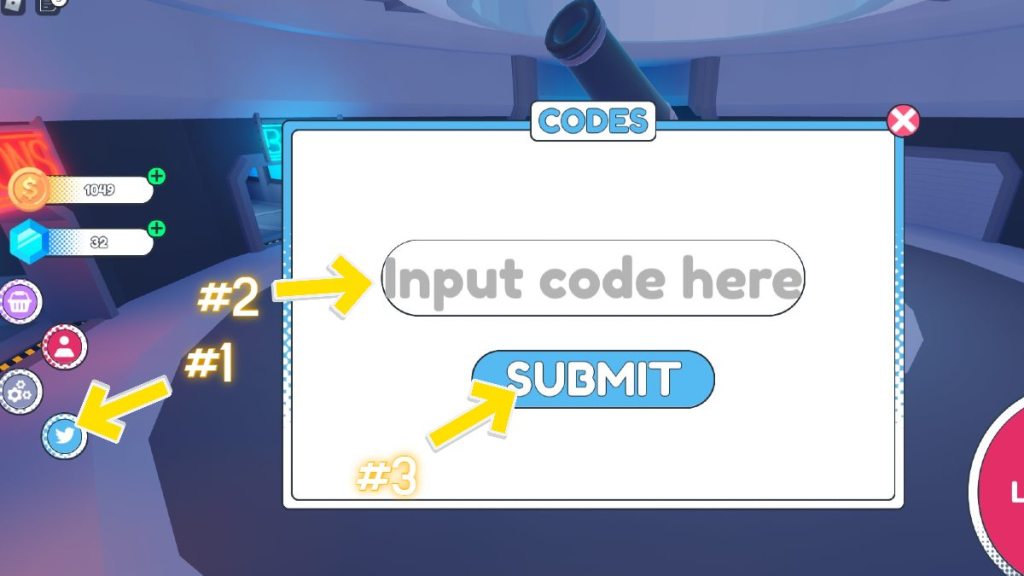 In the game, press the Twitter Bird button on the left side of the screen.
In the text box, enter the code exactly as it appears in the list above.
Press the Submit button to claim your reward!
How can you get more Glider Simulator codes?
Glider Simulator codes can be found in a handful of ways: players can follow @viridialRoblox on Twitter or they can join the Glider Simulator Discord group, a dedicated server for fans of the game. Within these channels, you can expect to receive frequent Glider Simulator codes for gems and coins as soon as developer Hungwy Games releases them. These sources can always be accessed on the main Glider Simulator Roblox page as well.
Of course, we suggest bookmarking this page too, as we're always on the hunt for new Glider Simulator codes and we update them as soon as we find more codes!
What are Trails in Glider Simulator and where do I equip them?
The primary purpose of Glider Simulator codes is to get in-game currency to purchase upgrades. While coins are used to upgrade your equipment, Gems can be used to purchase new Trails, which provide boosts to the currency you earn every time you glide. To get a new Trail, simply walk over to the Trails area (it has a purple sign) in the lobby. Step on the store button and purchase a Trail Capsule. Then, equip it by pressing the Profile icon on the left and navigating to the Trails tab.
Why aren't my Glider Simulator codes working?
On Roblox, redeeming codes can be tricky. The main reason your codes don't work is because they expire. At some point, Hungwy Games will turn older codes off and you will no longer be able to redeem them. But, whenever the game hits a major milestone or receives an update, you can expect Hungry Games to release brand new Glider Simulator gem and coin codes.
Your Glider Simulator codes also might not work due to improper input on your end. Codes are case-sensitive, so even a capital letter will result in the code not working. We recommend copying and pasting our codes exactly as they are written above.
What is Glider Simulator?
Glider Simulator joins the Roblox simulators with an aerial spin. Your goal is to soar through the air in your glider and reach further distances every time you're shot out of the cannon. As you travel, you'll earn coins to spend on improved versions of your gliders and cannons. The only way to progress is by strengthening your gear, so keep on flying until you've reached the top of the leaderboards!
If you're looking for codes for other games, we have a ton of them in our Roblox Game Codes post! You can also get a bunch of free stuff via our Roblox Promo Codes page.