Developer Easy.gg frequently updates the popular Roblox sandbox game with new features. The creative options are endless, and these updates ensure even more possibilities. Whether you're brand new to the game or just need somewhere to to stay up-to-date with the most recent updates, tweaks, and features, you've found the right place.
What is Islands?
Islands is a creative sandbox game that lets players expand their island, collect resources, and craft different items. Inspired by Minecraft, players can mine, farm, raise animals, and engage in a bustling trading community. Islands was created by Easy.gg.
Related: Roblox Islands Codes (2021) don't exist, here's why
Roblox Islands Updates and Patch Notes
Most notable in the latest Islands Update are the new additions to Totem Upgrades. With over 150 possible upgrades, you can now use coins and other resources enhance your Totems. Moreover, Easy.gg teased that Water is coming to Islands in the near future.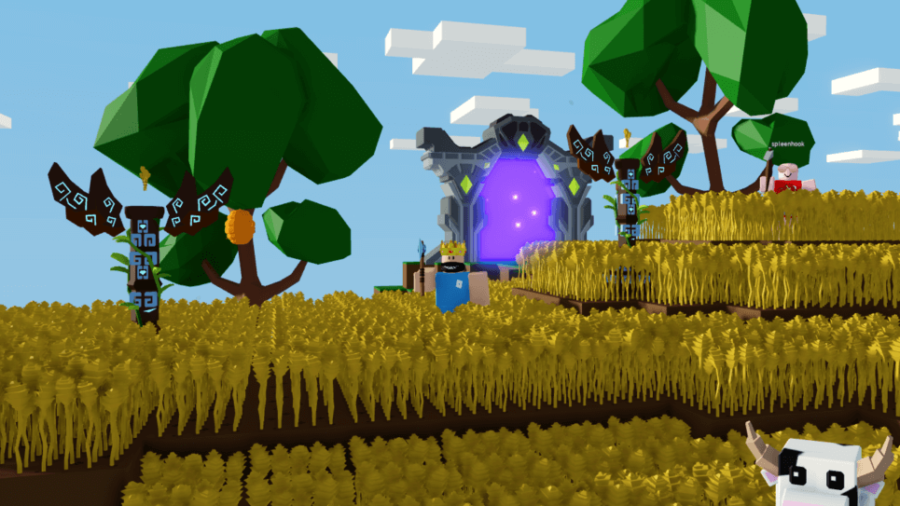 Check out the most recent Islands content patch notes in more detail below.
Totem Upgrades:
You can now use coins and resources to upgrade your totems! Upgrading will improve your stats and unlocks special perks. Each totem has over 150 possible upgrades.

Totem Upgrade Types:
Quality
Efficiency
Utility

Your totems will visually update as your level up.

Other Changes:
Increased coin limit to $1.5B
Improved clouds
Hickory wood is now sellable
Bug fixes and performance boosts
Looking for free Roblox rewards? We have a ton of them in our Roblox Game Codes post! You can also get a bunch of free stuff via our Roblox Promo Codes page.