The trailer for RB Battle Championship Season 2 has officially been released, and with it has come the opportunity to get some pretty sweet free items. First, you can grab two new back accessories for your character with the Battle Pack and Battles Archer Pack. Not only that, but you can get another item by unlocking all of the 12 event badges in the tournament games. There are also three swords you can find by deciphering various clues throughout the event. If you can complete the final challenge in the RB Battles Game with all of the badges and swords, you can win either the Golden Antlers of Honor, Hood of Champions, or Antlers of Honor!
We will have more information on how to get all of the items that are available as we learn more about the event! For now, make sure to start playing in the RB Battles game to start earning some badges.
Another way to get something for free is to attempt to pick the winner of the RB Battles YouTuber event. If you pick the winner, you will get the Battle Necklace for free. You can make your selection via the official RB Battles 2 website.
All you need to do to grab the first couple of items is head to the following links to receive them: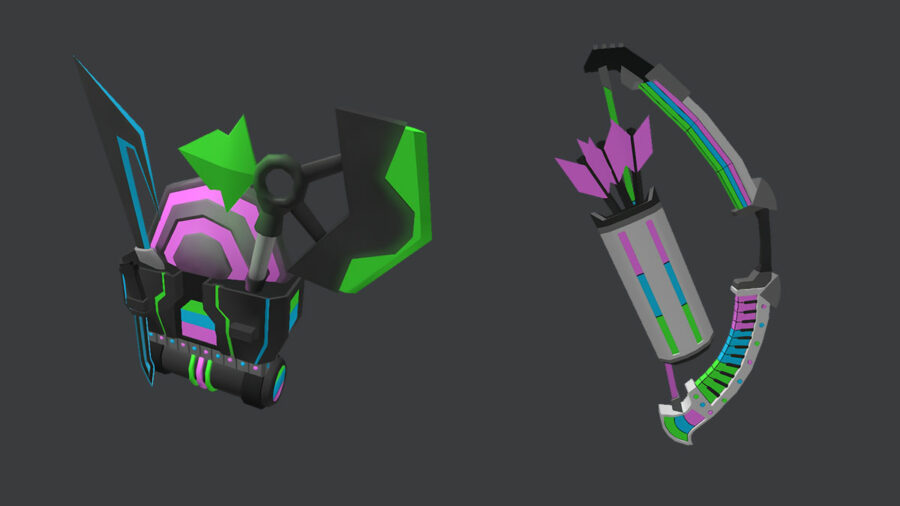 Here's a look at all of the competitors that will be competing in the event against one another:
Denis
Kindly Keyin
KreekCraft
Sketch
Bigbst4tz2
Ryguy
TanqR
PrestonGamez
Cari
Hyper
AshleyTheUnicorn
PeetahBread
MeganPlays
Keisyo
iamSanna
BriannaGamez
You can check out the trailer for RB Battles 2 in the video below.