Shortest Answer Wins is a fast-playing trivia game based on the original opposite Roblox game, Longest Answer Wins. But here, you guessed it, you're trying to think of the shortest word that answers the question. Short answers keep you in the round with a chance of claiming the win. But look out for other players using Troll potions to push you toward defeat!
Entering codes into Shortest Answer Wins can get you various in-game rewards. Some get you different colored tiles, which you'll stand on as you play the game. Others give you Bucks, which you can spend on items such as cosmetic outfits, more tiles, or Troll potions to help you win.
If you like competitive speed games in Roblox, we've got lots more code pages to help you get the best out of them. Check out Falling Color Block Codes, Speed Draw Codes, Color Block Codes, Find the Socks Codes, and Masters of Speed Codes.
All Shortest Answer Wins Codes List
Updated July 12, 2023

Added the latest codes!
Shortest Answer Wins Codes (Working)
Here's a look at all the working Shortest Answer Wins codes.
5000Likes—Redeem for the Dragon Scales Tile (New)
2000Likes—Redeem for the Cobblestone Tile (New)
1000Likes—Redeem for 1,000 Bucks.
500Likes—Earn the Albert tile.
200Likes—Redeem for the Rainbow skin.
50Likes—Earn 750 Bucks.
Release—Earn 500 Bucks.
Shortest Answer Wins Codes (Expired)
These codes for Shortest Answer Wins no longer work.
There are no expired codes for Shortest Answer Wins
Shortest Answer Wins FAQ, Answered
Here's everything you need to know regarding Shortest Answer Wins codes.
How to redeem Shortest Answer Wins codes
Redeeming codes for free rewards in Shortest Answer Wins is easy.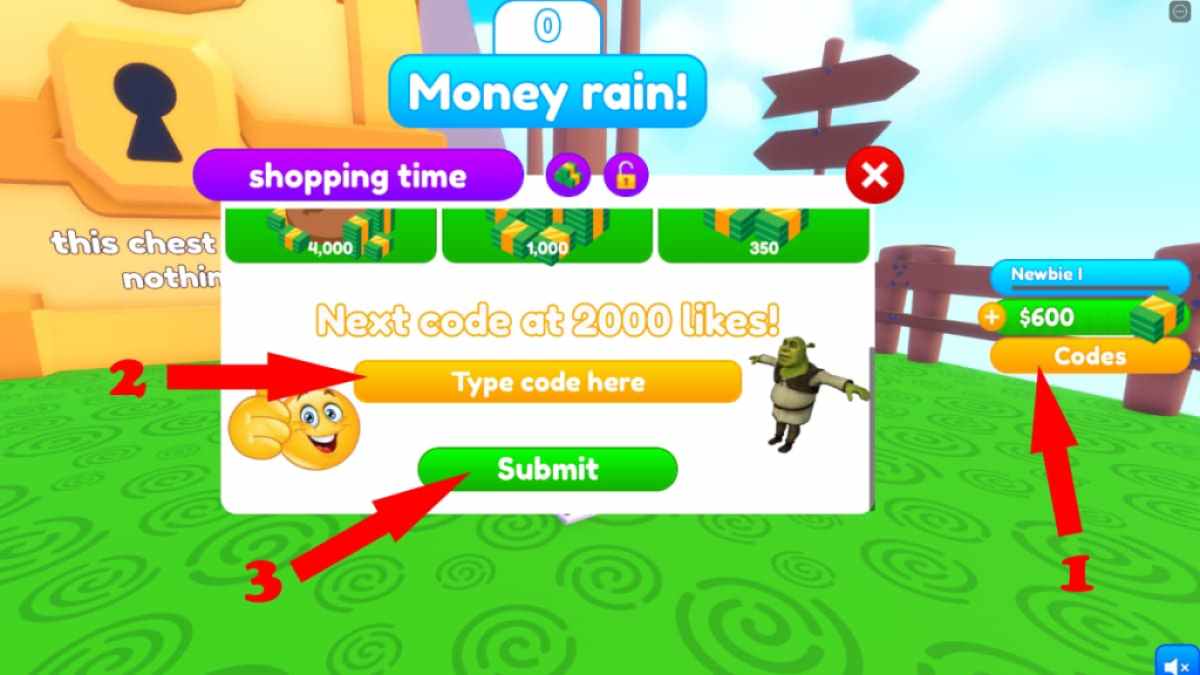 In the game, press the yellow Codes button on the right of the screen.
In the Shop box that opens, scroll to the bottom and enter the code exactly as it appears here in the yellow box that says, Type code here.
Press the green Submit button underneath to claim your reward!
How can you get more Shortest Answer Wins codes?
We try to find all the answers to your Shortest Answer Wins code questions. But if you want to look for codes yourself, follow @inoobe on Twitter, check out the NOOBEstudios Discord Server, and join the NOOBEstudios Roblox Group. And don't forget the inoobe YouTube channel.
Why aren't my Shortest Answer Wins codes working?
If you're struggling with a Shortest Answer Wins Roblox code, have you checked it for typos? To avoid this, we suggest that you cut and paste each code directly from Pro Game Guides. Something as small as getting the capitalization wrong, or mistaking a letter for a number, can be enough to invalidate a code. If it still won't work, the code may have expired. In this case, there's nothing we can do I'm afraid, but please check back for fresh codes soon.
Why is trolling fun in Shortest Answer Wins?
If you're struggling to get the winning answers in Shortest Answer Wins, your best bet is to turn to underhand tactics! And it isn't cheating, as it is built into the game. Once you have a few Bucks, stock up on some Troll potions from the shop. Then simply identify your biggest rivals and use the potions to take them down a peg (read: limb) or two.
What is Shortest Answer Wins?
Shortest Answer Wins is a trivia game where you have to answer fast and with short answers to stay in the game. Each player starts on a tile that will slowly rise up towards the dreaded ceiling fan, only slowing if you win trivia rounds. Can you keep your wits and all your limbs about you and climb up the leaderboards?
If you're looking for codes for other games, we have a ton of them in our Roblox Game Codes post! You can also get a bunch of free stuff via our Roblox Promo Codes page.