By now, we all have our favorite game and moment from Squid Game series. You can now play through all the stages as seen in the show in Squid Game X. Outlast all the other players in the game to win that big Cash prize. Choose to be a guard if you do not like to play with the other players and kill off those that you see who don't play by the rules. It's a Green Light for those who want to live!
Cash is the in-game currency you can use to purchase cosmetic items for your character. These codes will give you Cash to buy cosmetic items. Cosmetic items will not improve any of your stats like your running or jumping, but they will make your character look cool before you die.
Many awesome games on Roblox are inspired by the series Squid Game. Use the codes for these games to improve your game or unlock Skins and cosmetics for your character to look good while you fight to stay alive. Try the codes for Roblox Squid Game Codes, Roblox Squid Game Minigames Codes, Roblox Squid Game X Codes, Roblox Doll Game Codes, and Roblox Shark Game Codes. 
All Squid Game X Codes List
Updated August 4, 2022

New codes up for grabs!
Squid Game X Codes (Working)
75MIL—Redeem for 75 Cash
UPDATE7RELEASE—Redeem for 150 Cash
50KLIKES—Redeem for 50 Cash
Squid Game X Codes (Expired)
UPDATE6RELEASE—Redeem for Cash
80KLIKES—Redeem for Cash
Squid Game X Frequently asked questions
Here's everything you need to know regarding Squid Game X codes.
How to Redeem Squid Game X Codes
It's easy to redeem codes for free rewards in Squid Game X. Follow our guide below.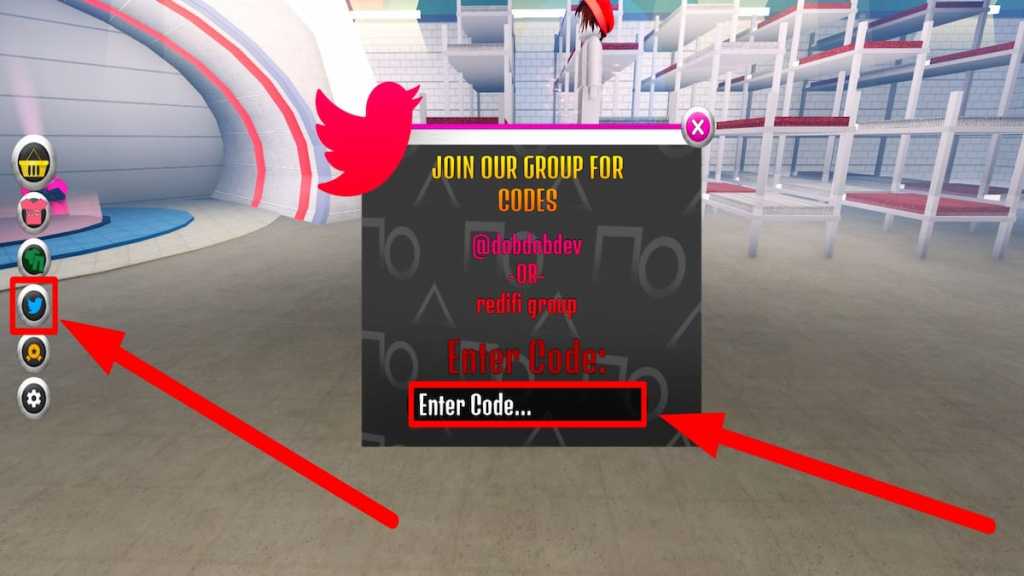 Launch the game.
Press the Twitter icon button on the left side of the screen.
A new window will appear where you can enter each working code into the Enter Code box.
Press Enter to receive your free reward.
How can you get more Squid Game X codes
The latest codes for Squid Game X can be found on the developer's redifi social media pages like Twitter @DubDibDob and their Redifi Discord Server. Bookmark this page for all the latest codes, and we will keep you in the know with the latest code drops so that you never miss another reward again!
Why aren't my Squid Game X codes working?
There are a few reasons you cannot redeem codes for Squid Game X. These codes may have expired already. Make sure you claim these codes as soon as possible to avoid missing out on any new codes and rewards. The following codes may be mistyped into the text box incorrectly. To avoid making any of these spelling or punctuation mistakes, copy and paste the code from our list.
How to get more Skins in Squid Game X
To get more Skins in Squid Game X, you will need to complete stages in the game. The more stages you finish, the bigger the payout will be at the end of the game. Use the cash you acquire by finishing stages to go into the store and get different Skins by purchasing them in the store. You can get different masks and even mix and match the different Skins you can unlock.
What is a Squid Game X game?
Squid Game X is a game based on the hit series Squid Game. You will need to complete all the stages as seen in the series. From games like Red Light, Green Light to Tug of War, you can play your favorite games from the show. If you can survive and outplay the rest of the players in the game to get you to the last level, Squid Game, you will be rewarded with the money bank prize. Play your best strategic game and jump to the top of the leaderboards by placing first in as many stages as possible.
If you're looking for codes for other games, we have a ton of them in our Roblox Game Codes post! You can also get a bunch of free stuff via our Roblox Promo Codes page.