Runescape launched Santa's Grotto as part of its Treasure Hunter promotion on Dec. 25, 2021. Players could earn the Gift Wrap Scythe during the event, which ended on Dec. 31, 2021.
After opening 12 presents in Santa's Grotto, a player would normally receive it. Nonetheless, now that it has been completed, the grand exchange has some available for purchase. The Gift Wrap Scythe is currently selling for 97.6 Million Gold Pieces (GP) in the Grand Exchange.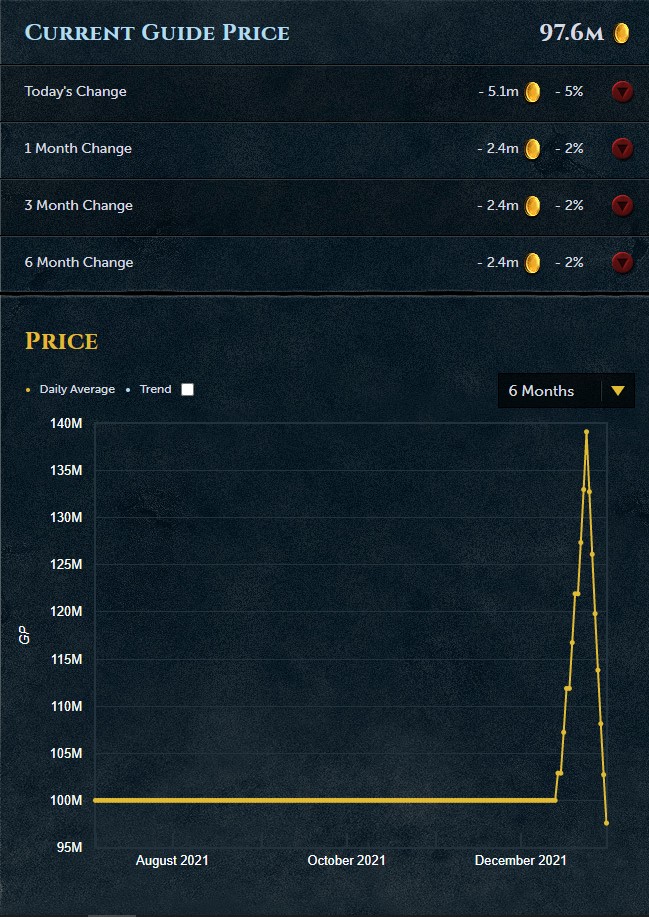 As this item came out on the Grand Exchange before Santa's Grotto, players could acquire it early. The day before Santa's Grotto was released, it reached a high of 139.1 million GP.
As the event has ended, we recommend selling your scythes for the profit that will come initially before the fall that will follow. The price has dropped about a few million a day since Santa's Grotto was released, but the event's end will create scarcity. It is this scarcity that players use to sell items.
For more Grand Exchange information on Runescape, why not check out How to get the Frosted Wreath in Runescape here on Pro Game Guides!