Any good criminal organization needs money. In Saints Row (2022,) as the leader of the Saints, you will need a lot of income to complete your illegal activities. In Saints Row, you'll spend money on weapons, vehicles, perks, clothes, and other upgrades. You'll need to earn as much money as possible to fill your needs. Here are the best ways to make money in Saints Row.
Best ways to earn money early in Saints Rows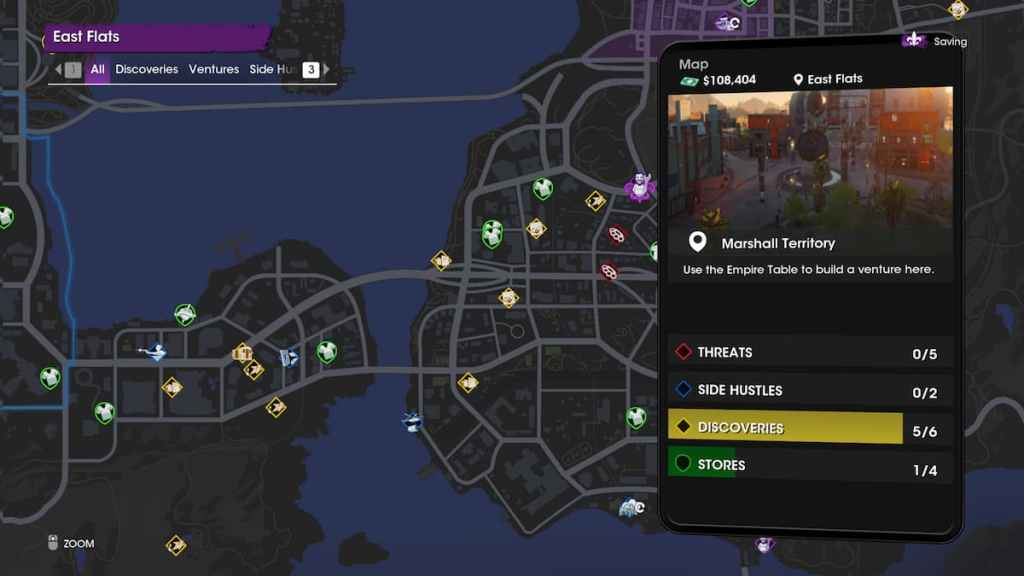 At the beginning of the game, your money-making methods will be limited. The best way to earn money is to complete side hustles. These are the blue icons on the map. Side hustles will net you $4,000 to $10,000 cash per hustle and typically take up to ten minutes to complete. These activities differ depending on the hustle; the three main side hustles are Choplifting, @tcha, and riding shotgun.
Related: How to use Saints Row Boss Factory – Character Customization Guide
Best way to earn money in Saints Rows
Once the Saints have moved to the Church HQ, you will unlock the Empire Table. This table is how you manage your criminal business throughout the city. Building these criminal businesses and completing their missions is the best way to earn cash in the game. These businesses will earn passive hourly income once they're up and running.
You can withdraw your income from the Cash Transfer App on your phone. Your hourly income will be added continually to the Cash Transfer App. Be sure to check back regularly and withdraw your money.
For more Saints Row guides, check out Best Weapons in Saints Row on Pro Game Guides.