Players of The Sims 4 are often disappointed by the lack of in-depth supernatural content within the game, even with the release of some packs over the years. That's where SpinningPlumbobs' mod, Fairies vs. Witches comes in. Players can easily download this mod for free from the creator's Patreon.
What is the Fairies vs. Witches Mod about?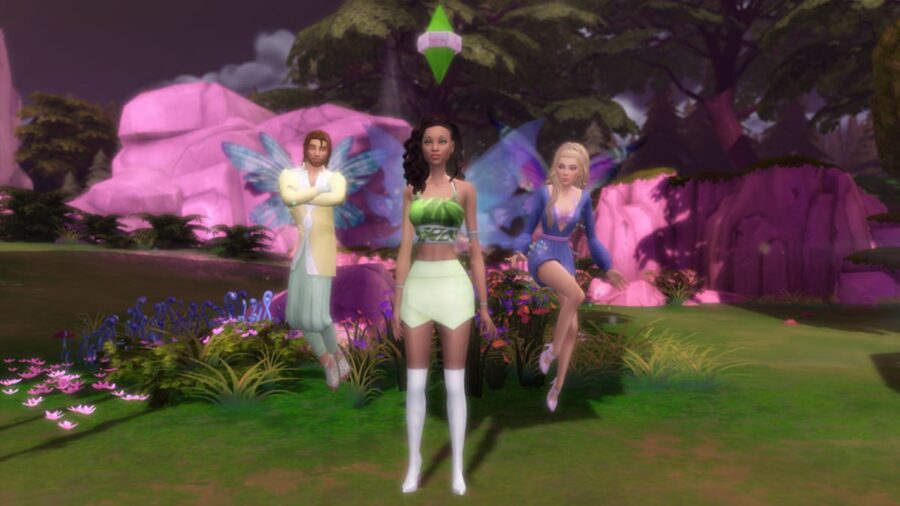 The Fairies vs. Witches Mod from SpinningPlumbobs is a large mod that adds both Fairies and Witches to your Sims 4 game. Players can enjoy animations, Build/Buy and CAS items, as well as general interactions with magic and flying. There are over 100 animations and plenty of gameplay scenarios surrounding the magical beings.
How to install the Fairies vs. Witches Mod for The Sims 4
To download the Fairies vs. Witches Mod and start playing with it, follow the link up above and download the .zip file at the bottom of the page. Make certain that you have mods and custom content enabled within TheSims 4's Game Options. Once the file has been downloaded, move it to your Mod folder on your PC. This folder is in the Documents-Electronic Arts-The Sims 4-Mods path on your PC. After you have done this, you're all set to play the mod!
Related: Best Sims 4 Mods in 2022
Does the Fairies vs. Witches Mod cost money?
The mod by SpinningPlumbobs, Fairies vs. Witches, is completely free to download. It did have a paywall when it first came out in 2021, but that was only for fans wanting to pay for early access to the mod. Now, players do not have to pay anything to download and play with Fairies vs. Witches.
Does SpinningPlumbobs charge money for mods?
In light of Electronic Art's recent clarification that they do not allow modders to monetize the custom content and mods that they create, SpinningPlumbobs release a statement on Twitter. They assert that while they are aware of EA's new policy, they disagree with early release payments being banned. This is because, in the eyes of SpinningPlumbobs, this is not the same as fully monetizing content. EA has not been fully clear on whether or not charging for early access to mods counts as monetization, since they eventually give the mod to players for free. It is unclear whether or not SpinningPlumbobs will charge for early access in the future, but what is clear is that they do not charge for mods in general.
Want to read more about The Sims 4 mods? If so, check out How to install the Realistic Pregnancy Mod for Sims 4 on Pro Game Guides.