The business career can be mostly straightforward, like many other careers in The Sims 4. One issue you may run into is that a work task doesn't tell you how to complete it. If that's the case for you with Fill Out Reports, check our step-by-step instructions below.
How to fill out reports in The Sims 4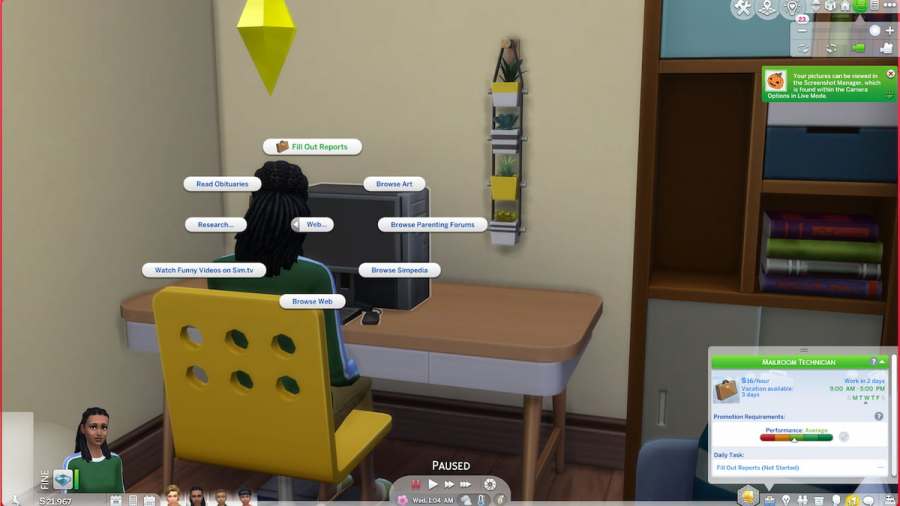 Filling out reports is pretty easy and straightforward in The Sims 4. You'll need to make sure you have a computer in your home, though you can sometimes use a library computer if you don't have the money.
Go to a computer and click on it. Hit More Options... until you see Web.
Click on Web and then choose to Fill Out Reports. It will have a briefcase icon beside it.
Simply wait for your Sim to finish this on the computer. Hit the career tab (briefcase) at the bottom of the screen to check if they finished Fill out Reports or not if you're unsure.
Related: How to become an actor in The Sims 4 – Acting Guide
What are reports in The Sims 4?
Reports aren't anything actually real in the game, so don't worry that you are missing anything. They are not a literal asset like kids' homework in The Sims 4. Instead, it is just a miscellaneous computer task for your Sim to complete as part of their daily work quests. Doing these will increase work performance and get your Sims a promotion much quicker.
Want to read more about The Sims 4? If so, check out Best University Degrees in The Sims 4, Ranked on Pro Game Guides.