While wandering about the lands of Rainbow Island, players may discover a stone formation with small pink crystals. These formations drop Jellystone when destroyed, which is a crucial resource for upgrading your tools. However, when you attempt to extract these crystals with your default vacuum, the game states that you need a different tool in order to harvest the material. Here's how to get Jellystone in Slime Rancher 2.
How to find Jellystone in Slime Rancher 2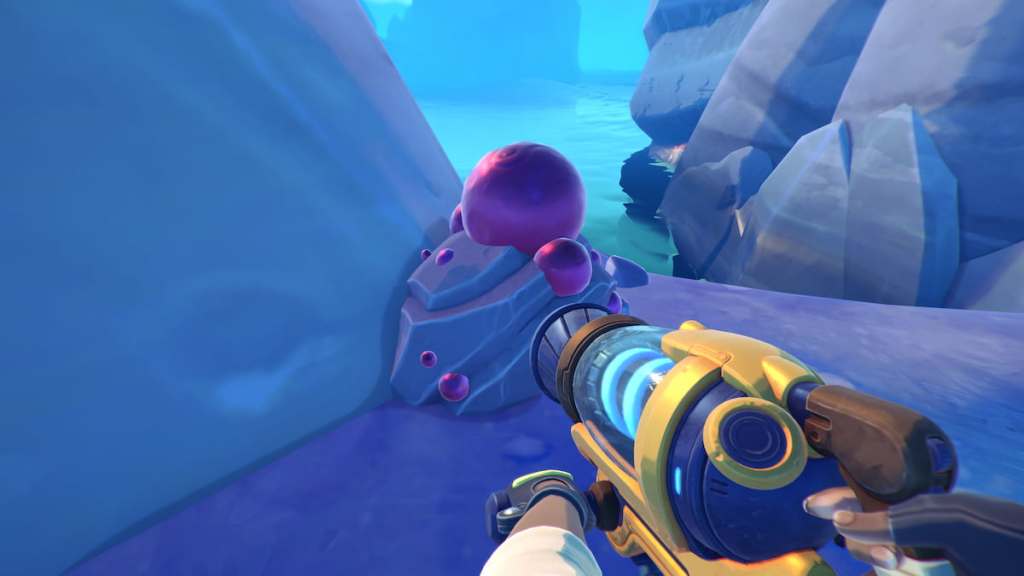 Jellystone cannot be collected with a default vacuum, but once you obtain the Resource Harvester upgrade from your Fabricator, you can successfully mine the Jellystone formations. To harvest the material, hold down MOUSE2 (or the equivalent button on console) in order to vacuum up the resources. Each vein drops two Jellystone, and they respawn over time.
Jellystone veins are often found on the ground next to an ocean overlook, although they can also be found on cliffsides and in freestanding formations. When vacuumed, the vein drops two Jellystone rocks, which must be picked up individually. Since Jellystone formations can frequently be found next to ocean overlooks, be careful while vacuuming up the stones, lest you drop them into the water.
What can you use Jellystone for?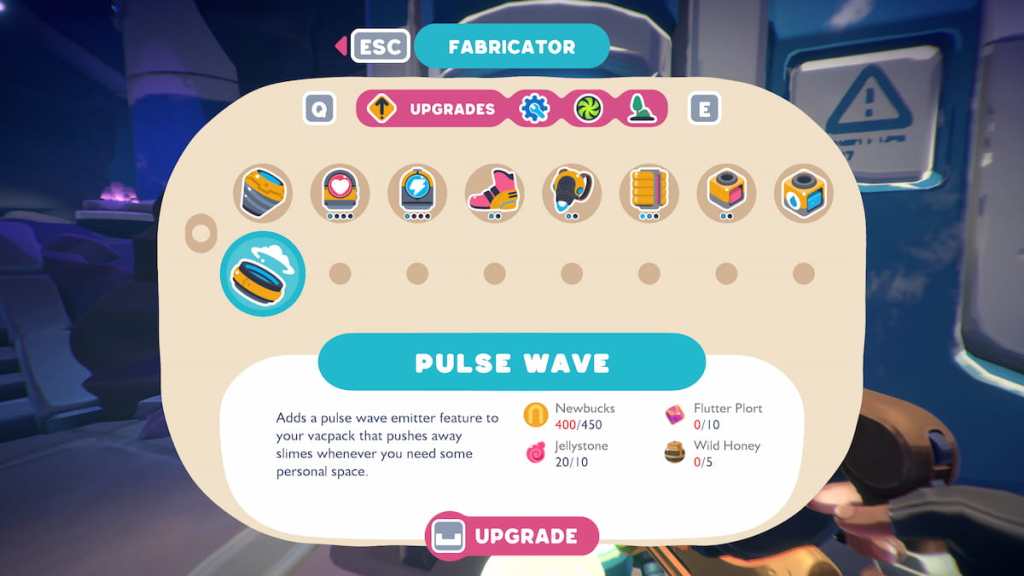 Jellystone can be used to create items and upgrades at the Fabricator, including the Pulse Wave ability and Med Station utility. To utilize the Jellystone, you must first store it in the Refinery, which allows you to use the material in crafting. Jellystone is also required for creating some decorations, such as the Emerald Cypress Cluster and Overjoyed Statue.
For more Slime Rancher 2 guides, come check out Slime Rancher 2 Tips & Tricks Beginners Guide here on Pro Game Guides.