In Sons of the Forest, you have to survive by any means possible. Even though cat food doesn't seem appetizing, it can save your life. Cat food can be found in many places in the game. To open it, you will need to find a can opener. It can be quite tricky to find it if you do not know where to look, so we created a guide to help you to find and open the canned cat food.
Where to find the Can Opener in Sons of the Forest
Finding the location for the can opener can be easy. After you spawn, head up the river until you are at the frozen lake. Pay attention to the map in the image to get the location pinned down. After you reached it, you will see two snow sleds and two tents. Head to the red tent and you will find the can opener laying on the floor. When you leave, do not forget to get extra resources from the floor including rope, tarps, medication, cash, and vodka bottles.
How to open canned food in Sons of the Forest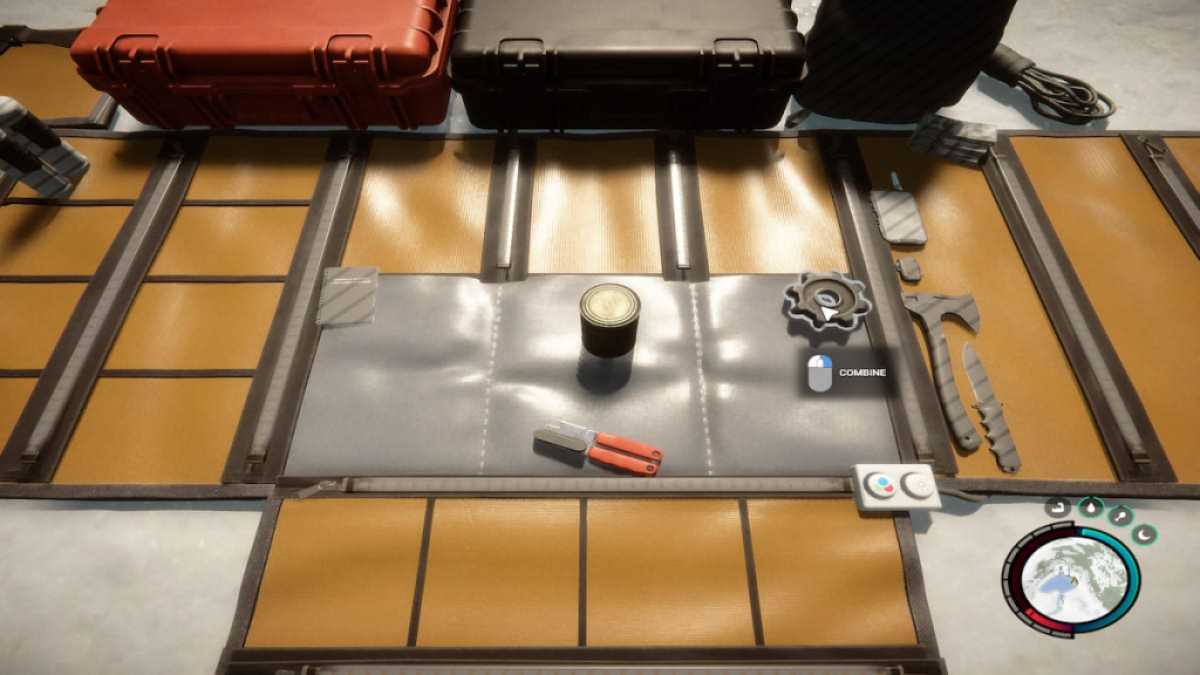 After you have the can opener, open your inventory. The can opener will be found in the bottom left corner of the inventory. Press right-click on it and do the same with the cat food. After you have selected both items, you will need to press right-click on the gear to combine them. After the items are combined, the cat food will be opened in your inventory and you can eat it when needed.
For more on Sons of the Forest, come check out How to fix Kelvin getting stuck in Sons of the Forest on Pro Game Guides.