Soulstone Survivors is an anti-bullet hell that features a wide range of characters and skills, allowing you to create various builds and unleash destruction. A lot is going on in-game, including various spell effects and enemies, but some players find their spell effects are not appearing. This may leave you wondering how to fix spell animations not appearing in Soulstone Survivors.
How to fix Soulstone Survivors spell animations not working
Fortunately, there is an incredibly easy way to fix your spell animations not showing up in Soulstone Survivors. This is not a bug but an option you can adjust via the in-game settings. For some reason, the game can sometimes set this option to zero, causing no effects to appear at all. Here is how to fix spell effects in Soulstone Survivors not appearing.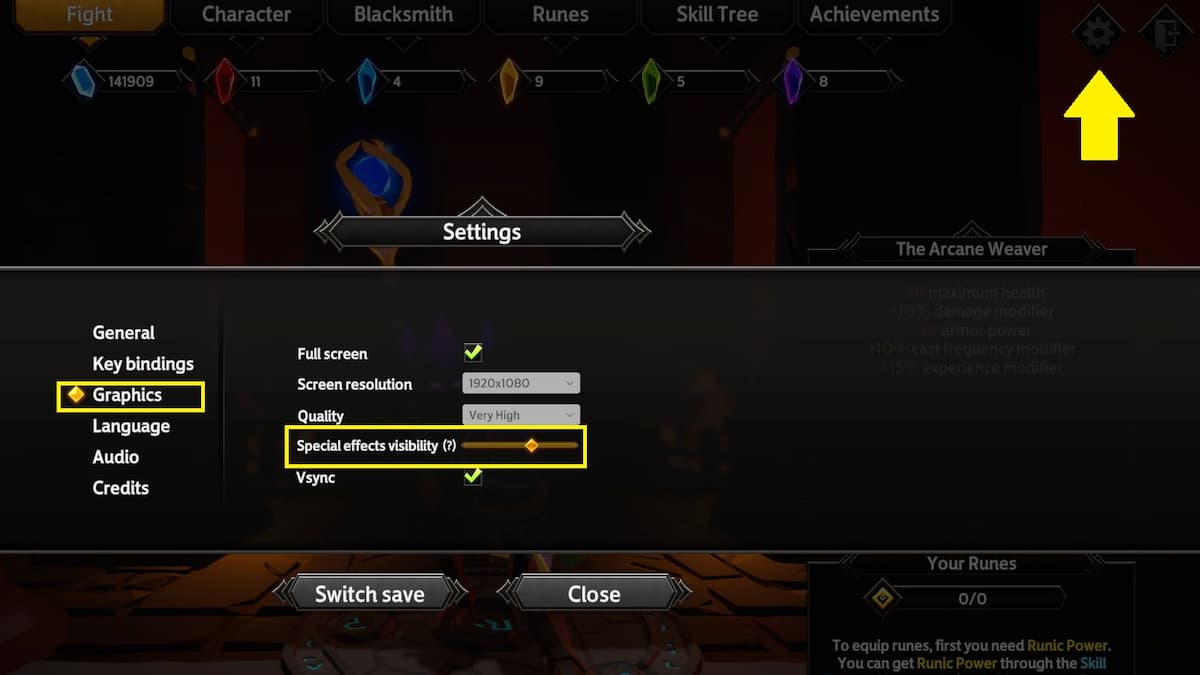 Click the Cog button in the top left corner.
Select Graphics in the Options menu.
Adjust the Special effects visibility slider to your desired amount.
If the slider is to the left, you will not see any effects. However, the opposite problem can be true as well, as having the effects too strong prevents you from seeing what is happening on screen. To reduce your spell effects in Soulstone Survivors, use the same slider to decrease the visibility of your skills.
You can also adjust other settings in this menu, such as your cursor appearance, numbers appearing, enemy health bars, and more. We recommend playing with the settings to find your preferred visuals.
For more information on Soulstone Survivors, check out Can you respec in Soulstone Survivors? and Best Tip & Tricks for Beginners in Soulstone Survivors on Pro Game Guides.