As you are ferrying around spirits into the afterlife, you are going to find yourself with some time to catch some fish. This can be a bit difficult because some of these fish are quite hard to land, so you are going to want to know exactly what you need to do to catch fish correctly in the game. We'll give you all the information you will need to make sure you never lose another fish!
The most important part of fishing in Spiritfarer is to watch the color of your rod and line. You will notice that as you reel in your fish, the color of it will change and possibly break as it turns red! There's a reason this is happening and we will explain it below.
When your bobber starts moving around in the water and you have a fish on the line you will hold the reel button to bring in the fish. This works as you would expect it, but once it turns red and you let go then the fish just returns to the spot it was previously! How do you fix this problem? Well, you will need to TAP the reel in button when the rod and line turns red. Don't just let go of the button completely, but tap it so the fish can't get too far away. This might take some practice because if you tap too much it still might break, but you should get a feel for it after a couple of tries!
Here's an example of what the rod will look like as you reel in a fish normally. It stays yellow and you can continue holding down the button.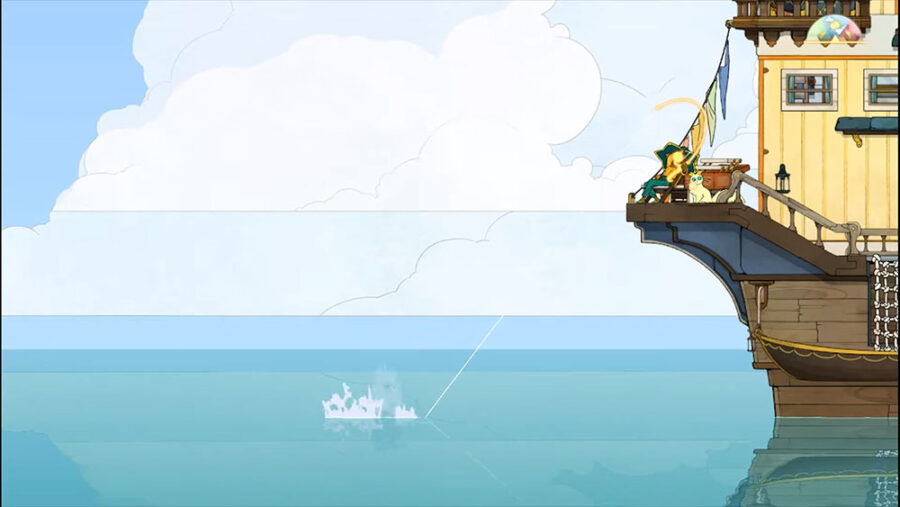 As the fish gets closer to the boat, your rod might turn red meaning you need to tap the reel button and not hold it! Even if the fish is really close to the boat and your rod goes red, make sure to release and tap so you don't lose the fish.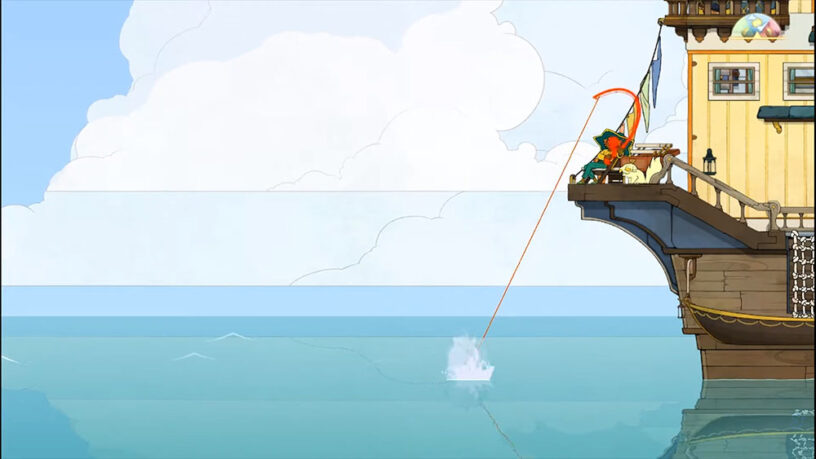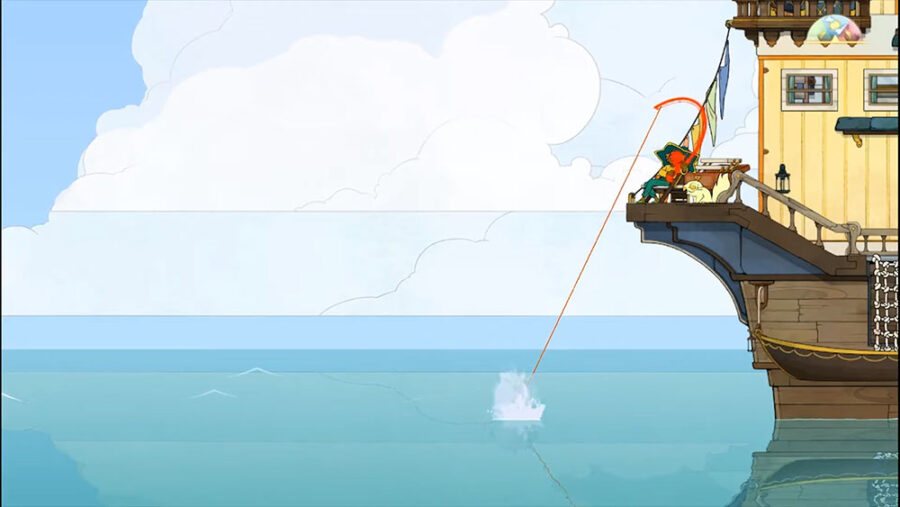 If you do this enough times you will land yourself that big fish you've been after! That's all there really is to know about fishing in the game. You can eventually complete a quest for Francis, who is the wandering merchant. If you complete this errand, you will get access to a better fishing rod! So, if you're having trouble catching fish, it might be worth grabbing that rod to make things easier.