This article is sponsored by One Punch Man - The Strongest. Download the game for free here.
Saitama may only need a single punch to defeat his enemies, but soon, you'll be able to accomplish the same feat with a single finger! Coming soon to both Android and iOS devices, One Punch Man – The Strongest is an official turn-based mobile RPG based on the smash hit anime series One Punch Man. Launching on September 22, 2022, in the US and EU, players will follow the story of Saitama as he trains to become the titular hero and grows bored of his life as an unstoppable force.
Production of One Punch Man – The Strongest was done in collaboration with creators ONE and Murata Yuusuke. Overseen by SHUEISHA, this new mobile RPG is faithful to the original setting and story of the anime and includes all of the most famous showdowns in Saitama's arc. Along with the blessing of its creators, The Strongest also features the original anime cast reprising their roles for further immersion.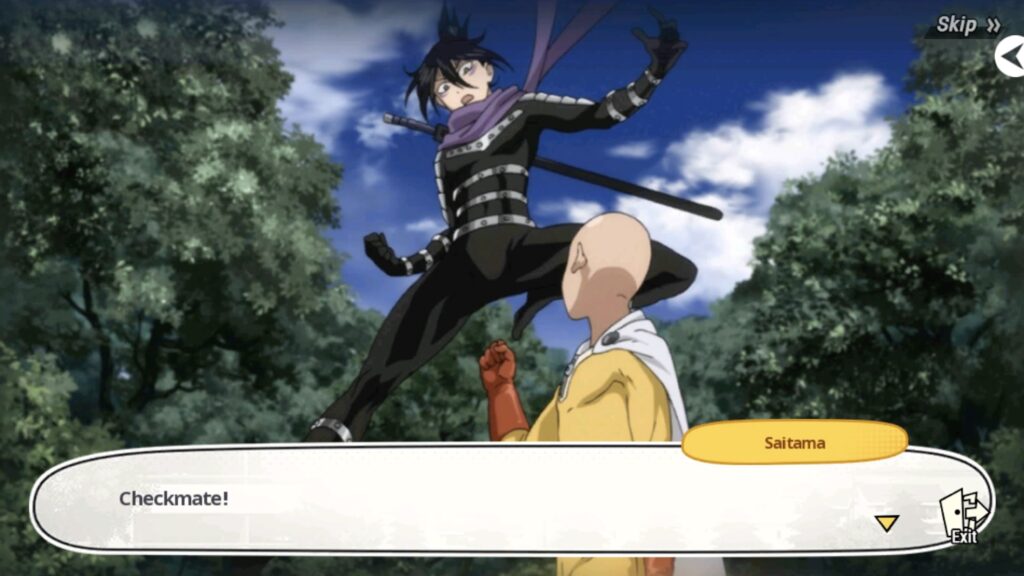 As you progress through the narrative, you'll meet popular heroes from C-Class all the way to S-Class and will be able to recruit them to your teams. With over 60 different heroes and villains available, including the likes of Genos, Hellish Blizzard, and Boros, you will have to form well-rounded teams to topple the villainous threats. As you continue to evolve your characters and upgrade their gear, they'll learn new abilities and activate special buffs, not to mention increase your total Battle Power.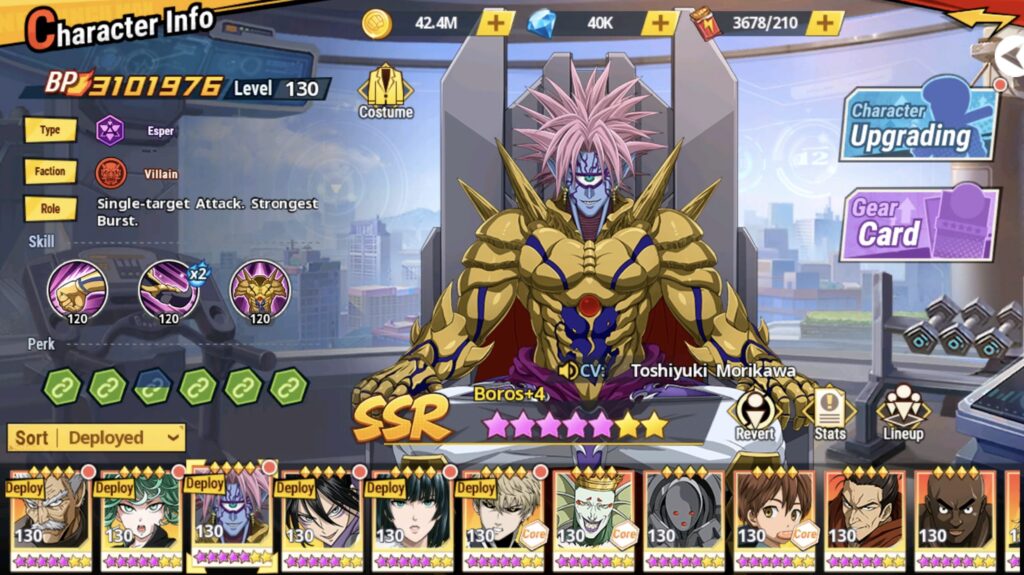 Resembling a traditional JRPG, players will deal out damage to their opponents and then have to wait out enemy turns. During each turn, you'll have a choice between basic attacks, ultimate skills, or the ability to call in Saitama and end a specific opponent in a single move (this can only be used once per battle).
When you've sufficiently leveled up your team, you can then challenge other players to prove your worth in online competitions. If that's not your scene, cooperative modes are available to team up with other players and defeat ever more dangerous foes. You'll also have the chance to join a club and track the progress of your friends in one central space, where you can enjoy mini-games and boss battles together.
One Punch Man – The Strongest is now available to play on Android and iOS. As the game has reached over one million pre-registers, all new players will receive free first 10 draws, an Old Hand avatar and appearance frame, and hundreds of gems for use in-game. Logging in consecutively during the first week will grant an additional 40 draws, an A-class hero, and a free character for your choice.
©ONE, Yusuke Murata/SHUEISHA, Hero Association HQ