The wait is over. Another Star Ocean game has been released to the world. Yet, will it soar into the stars with a return to glory or be set ablaze by the expectations of old? If you've never played a Star Ocean title, they are all quite similar storywise. Advanced technology meets those who are unaware such technology exists. The fear of entire planets learning before their time could lead to absolute chaos and destruction.
The Divine Force has a surprising twist from the get-go. You can choose one of two characters from the start: Raymond, from an advanced civilization, or Laeticia, a princess from this underdeveloped world of Aster IV. The two stories are intertwined, but both share information not seen by the other, which merits another playthrough to learn the other side of the same coin.
Combat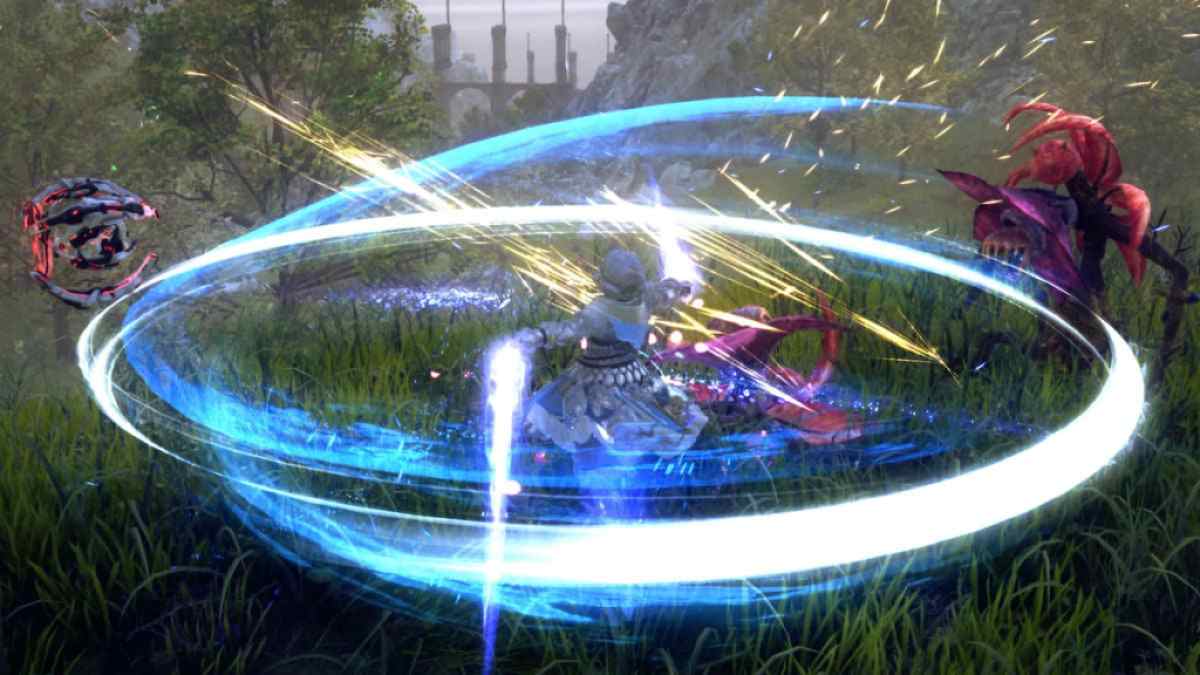 Combat is the crux of an RPG, and Star Ocean's combat system has been overhauled from its predecessors. The newly revamped real-time gameplay makes combat feel crisp and fluid as you link combos together using the new Chain Combo system. Each character has three Chain Combos, and three moves can be attached to one, with an extra attack attached to three face buttons.
Moves have an AP cost that is spent in combat to use. The default AP you have at your disposal is five AP, so you add three skills into each Chain Combo that add up to five and let attacks flow. AP is recovered by taking a momentary break in combat, which doesn't deter the fast-paced nature. This sounds simple enough, but that is not half of it. The real heart is DUMA mechanic.
DUMA adds a few extra mechanics to the battle system, which increases the flow of combat, but it can also be used defensively if in dire straights. DUMA essentially allows maneuverability, to charge at enemies at lightning speed but then change direction to confuse the enemy. If done correctly, you'll activate a Blindside effect, which makes enemies stunned for a time and take increased damage in this state. Plus, you get increased maximum AP when you have caused a Blindside, so you can use Chain Combos to your heart's content until hit or knocked down.
Score: 4.5/5 Stars
Related: When do you unlock fast travel in Star Ocean Divine Force
Traversal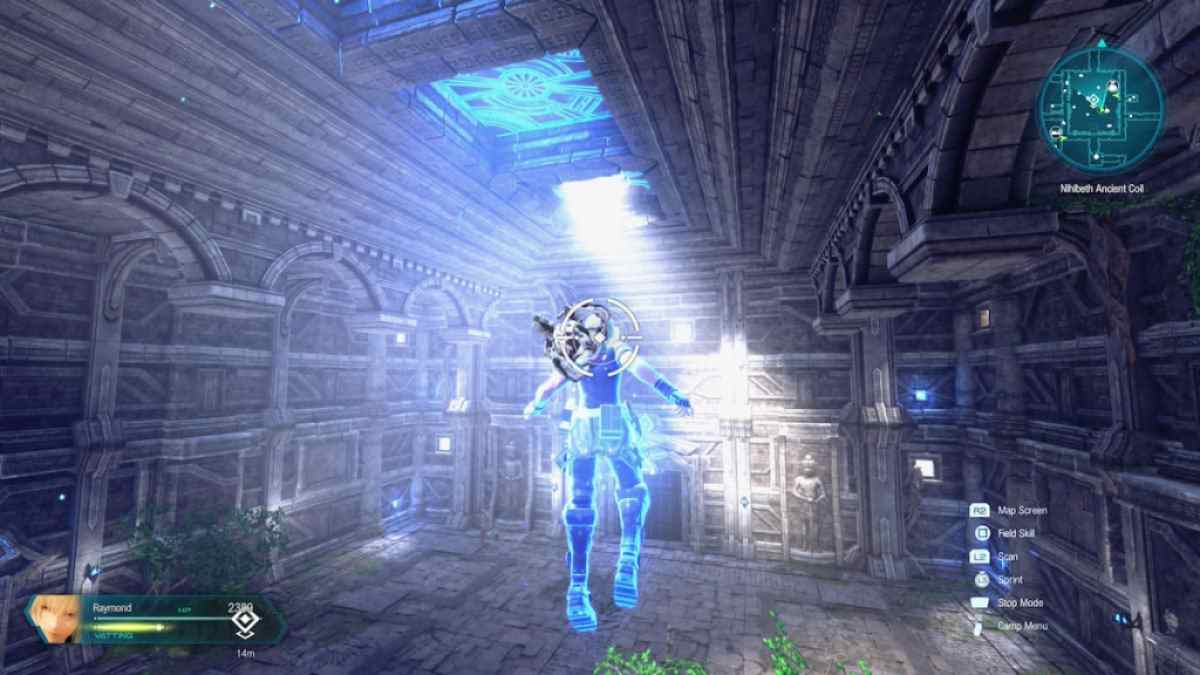 The Divine Force implements that feeling of the fluid, fast combat that into the overall exploration of the world (except in story beats). Not only can you sprint at neck-breaking speed—through open areas, in villages, and more—but you can also utilize DUMA as a jetpack to fly up to high places and find hidden goodies such as chests. Is the village up on a hill with winding paths? No worries, use DUMA to fly over them in seconds.
Combine sprint and DUMA, and you can zoom everywhere in a way that feels natural. A lot of RPGs have a distinct lack of speed. Getting from A to B could take hours, but with The Divine Force, it only takes minutes. The sense of freedom when exploring villages is a breath of fresh air.
You unlock fast travel quickly, but the beauty of the areas mixed with the speed at which you can traverse sometimes makes it feel unnecessary to fast travel. You might want to take that longer route to experience the rush of getting around, so diversify traversal by charging into enemies, obliterating them within moments, and then sprinting off again. It doesn't help that Tri-Ace has added purple collectible crystals all over the lush landscape that upgrade DUMA's abilities. Instead of being an annoyance, they become a joy to collect. Nothing feels better than great movement in video games.
Score: 5/5 Stars
Quality of Life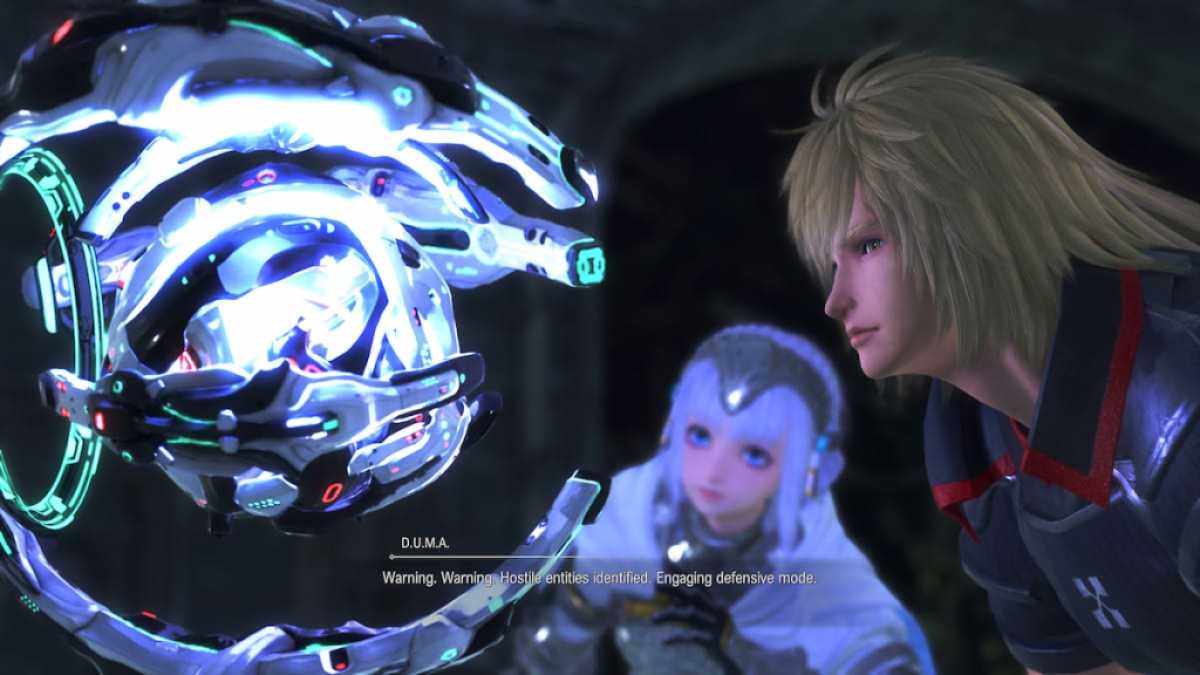 While the combat and traversal excel in Star Ocean: The Divine Force, not everything can be sunshine and rainbows. The UI and interface of The Divine Force fall short—along with plenty of Quality of Life issues. Menus are numerous and clunky, so navigating these can be a chore. Finding items defaults to basic instead of new, so any new gear you have created or purchased gets thrown into a pile for you to find. When a party member leaves, their accessories get removed, and if they had specific ones, good luck remembering to equip them again.
Not being able to do anything when party members are conversing about directions is infuriating. You cannot open the map, open any menu, or scan using DUMA, but you can enter combat, and the conversation carries on. This is the downside of having a fast-paced game; everything that halts the gameplay is incredibly noticeable. Another example: in some towns, for a story beat, you must follow someone at a snail's pace for five minutes. It's not needed.
Score: 3.5/5
Verdict - A excellent revamp of a stellar RPG series
Despite its encumbrances, Star Ocean: The Divine Force offers a fantastic revamp of an old RPG series. It uses the same sound effects that instill plenty of nostalgia. The story is nothing to write home about, but exploring the world is. The one downside to the world is that areas are massive for the sake of being massive—there is no need for it. If they were smaller, fast travel would not be needed due to how gorgeous the regions are. But DUMA is a fantastic mechanic in all aspects that makes exploration fun and reignites combat. The Divine Force was an RPG worth waiting for, and Tri-Ace and Square brought new life into this series.
We received this code from Square Enix for reviewing purposes.