Fighting your NPC friends at Holotactics in Jedi Survivor can be tricky, especially if you are facing opponents like Tulakt. In Jedi Survivor, Cal Kestis meets various NPCs, and you can compete against some of them in Holotactics to get unique rewards. Tulakt is one of the characters you face in Holotactics, and winning against her will reward you with weapon recolor materials. Here's how to beat Tulakt in Holotactics in Jedi Survivor.
How to defeat Tulakt in Holotactics in Jedi Survivor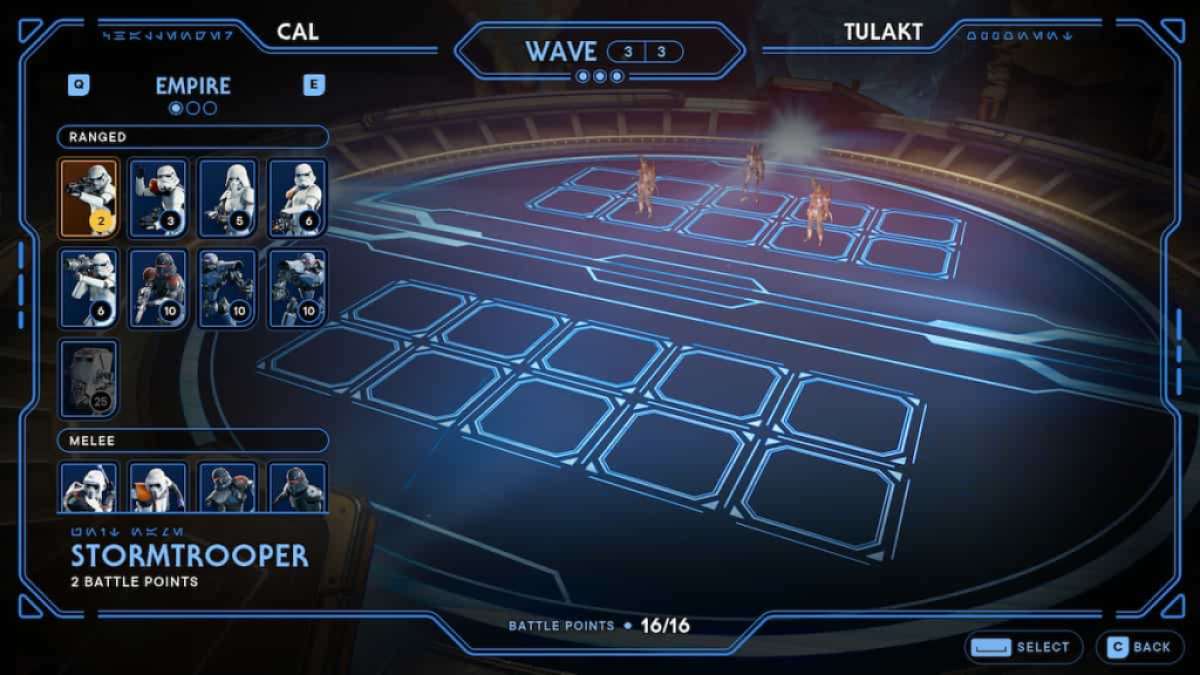 Holotactics is a mini-game you can indulge in Jedi Survivor, and this can be unlocked relatively early by interacting with a few NPCs. To bring the Holotactics game to Pyloon's Saloon, you need to complete the 'Find the Odd Pair' rumor given by Moran. Once that's done, you need to find Tulli and Bhima at the Boiling Bluffs location on Koboh. Interact with these characters to bring them over to Pyloon's Saloon.
You can fight against Tulakt in Holotactics by visiting the table on the second floor of Pyloon's Saloon. The reward for winning against Tulakt is the Anodized Metal paints you can use on weapons like lightsabers and blasters. You will fight three rounds against Tulakt in Holotactics, and here are all the enemies you will face in each Wave.
Wave 1
Tulakt uses two Stormtrooper Commanders and one B2 Droid. Since you have 16 points, you can use the DT Sentry Droid - Hammer and Staff as the main melee attacker on your team. For the remaining six points, we recommend selecting the Heavy Assault Trooper for a clean sweep in Wave 1.
Wave 2
For Wave 2, Tulakt uses two Raider Veterans and three B1 Droids. You can win this round easily by using the same army you used in Wave 1. This way, you can also save a couple of battle points that will be added to your side on the next turn. Alternatively, you can use the Purge Trooper Commander, along with Electro Staff Purge Troopers to win Wave 2 easily.
Wave 3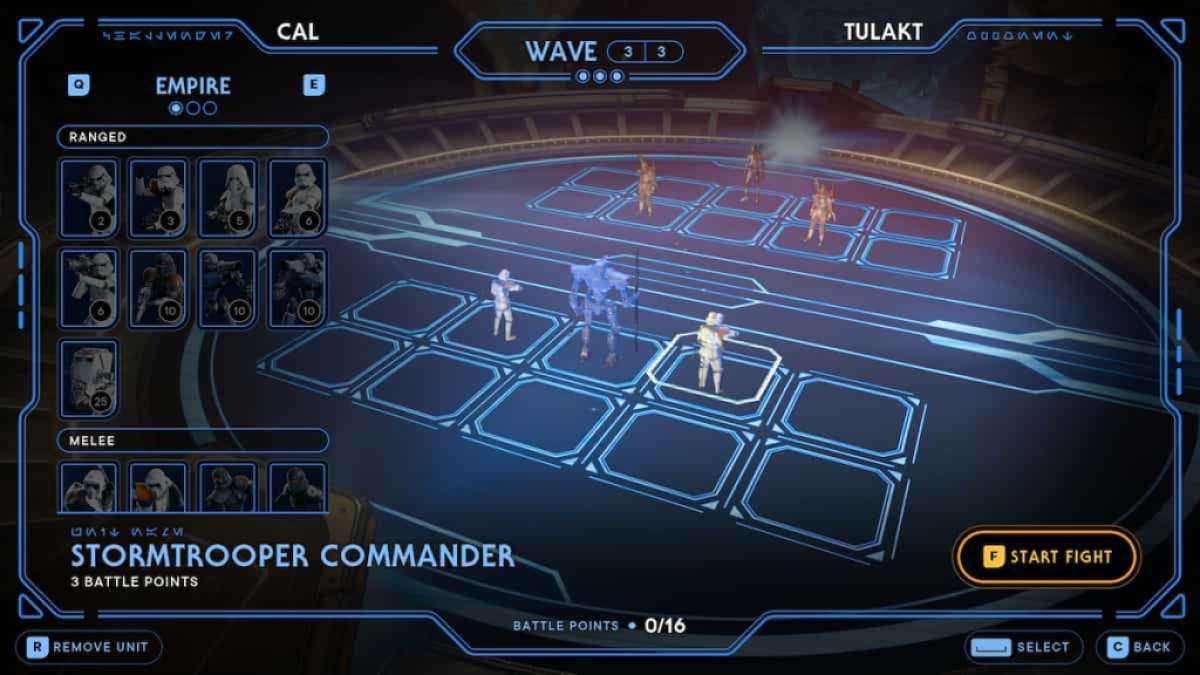 Tulakt's Wave 3 can be tricky, as the opponent only uses two Raider Veterans and one B1 Droid. We recommend using one DT Sentry Droid - Hammer and Staff as the primary melee character, and two Stormtrooper commanders as the ranged support.
For more quality content relating to Star Wars: Jedi Survivor, check out Should you play Star Wars Jedi Fallen Order Before Jedi Survivor? right here on Pro Game Guides.