There are plenty of reasons you may want to change your Steam password, ranging from account security to simply wanting a new password. Follow these quick and simple steps to change your password on your Steam account.
How to change your account password on Steam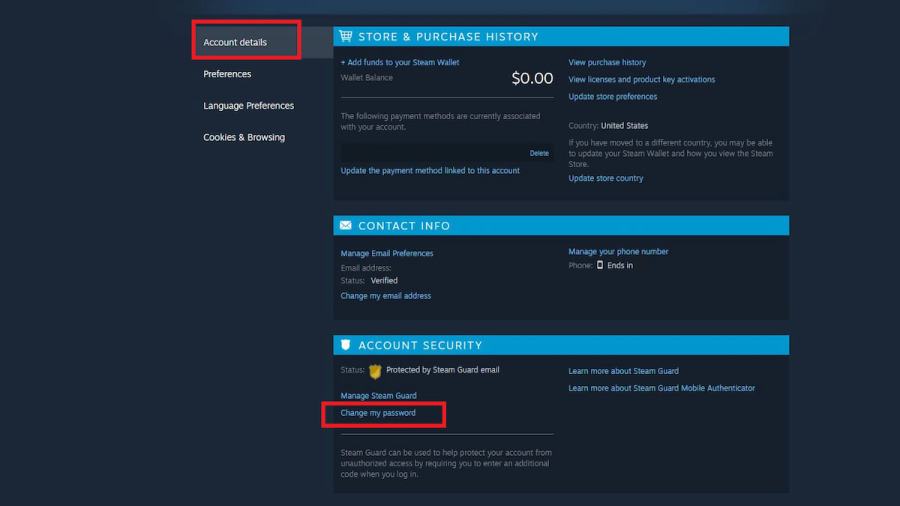 Changing your Steam password is really simple. Launch the Steam App and follow these steps:
Click the small Steam button in the top left of the screen and choose Settings.
This will bring up a small windowed Settings menu. On this menu, select Account and then the Change Password... option.
If you want a larger screen, go to the same windowed menu and choose View Account Details in the top right instead. Then, look under Account Security and choose Change my password.
Related: How to update a game on Steam (PC)
How often can you change your Steam password?
There is no technical limit for how often you can change your password on Steam, though it is possible your account could be flagged for suspicious activity if you were to change it over and over. There are restrictions, however, if you are resetting your password after forgetting it. If you have to reset your password because you forgot the info, you'll be restricted from trading for five days.
Want to read more about Steam? If so, check out How to cancel recurring subscriptions on Steam on Pro Game Guides.