Super People battle royale is in its Final Beta, and the game has several unique characters that players can choose from. Each character belongs to a specific Class, and they provide a unique weapon, armor, and movement upgrades to players. While some of the characters can be tough to master, there are a few that are easy to learn and will help players dominate lobbies. Here are the best characters to use in Super People battle royale!
Best Classes in Super People
Titan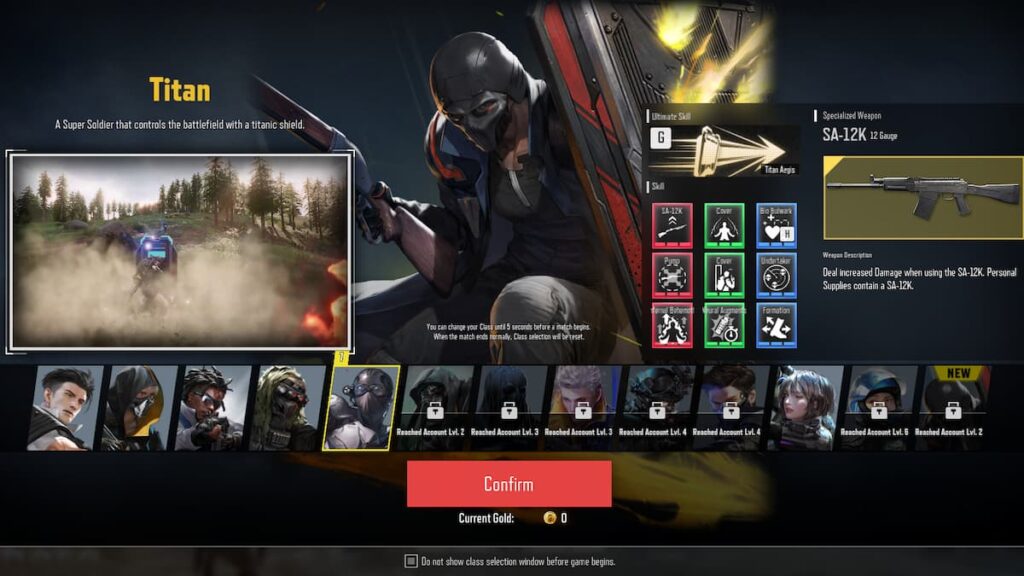 The Titan Class was added in Super People battle royale's Final Beta, and it has quickly become a fan-favorite character. Players familiar with Newcastle from Apex Legends can relate to this character's abilities in Super People. The Titan is a super soldier that protects teammates and creates an effective cover by deploying a massive bulletproof shield. You can dash forward with the shield to damage enemies, or place it on the ground as a barricade to peek from. This character also has unique Perks to increase the effective range of Pump Shotguns, provide immunity from fire damage, and reduces stun grenade duration.
Teleporter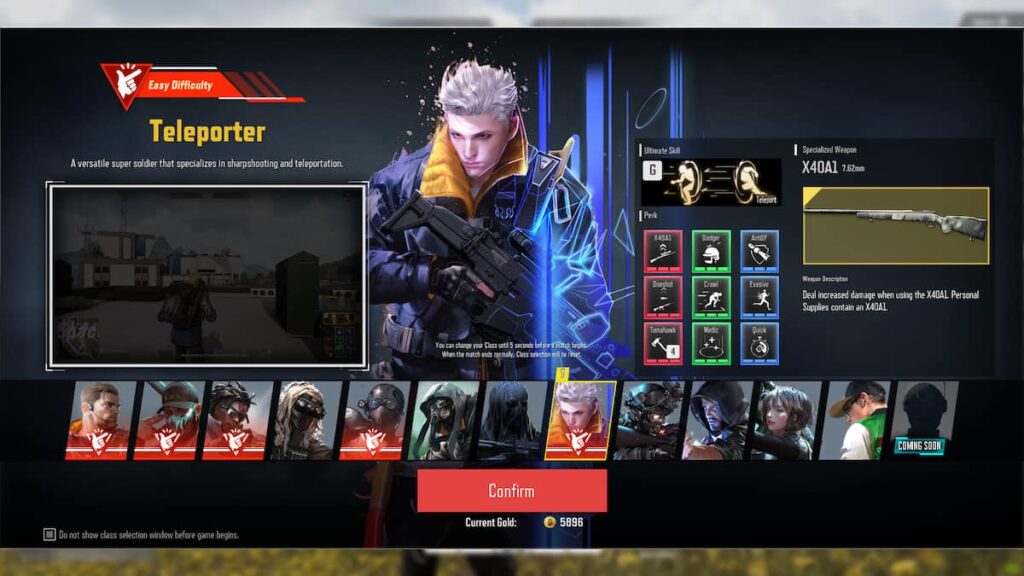 Perhaps the strongest Class in Super People right now is Teleporter. Players get the ability to change their location with this character instantly. At the same time, all of the Perks for this character are designed to balance attack and defense. The Teleporter can quickly utilize consumable items, and also deals more damage while firing weapons in single-shot mode. Use Teleporter's ultimate skill to quickly reposition and gain better vantage points. Make sure to pop those capsules quickly to unlock the full potential of Teleporter in Super People!
Driver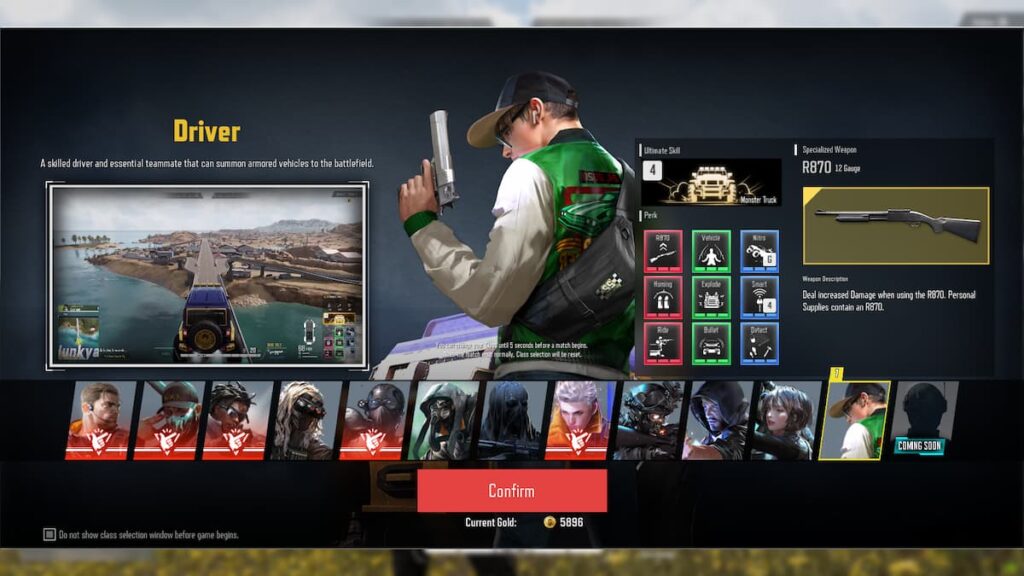 The Driver Class is more than just an escape gimmick in Super People. The Perks of this character are designed to outplay enemies with vehicular advantage. You can call in a Monster Truck or commandeer any vehicle near this character. One of the Perks allows this character to shoot smart bullets that curve toward the opponents. Similarly, the Driver Class also shows if the opponents nearby are using Super Capsules, or using their ultimate abilities. You can also use the Nitro jump drive to get airborne with the vehicle briefly, and also use it for detonation.
Nuclear
Nuclear is undoubtedly the most popular character in Super People. The ultimate ability for this character allows players to devastate opponents with a nuclear strike. Nuclear's Perks are designed to encourage and reward aggressive gameplay, and this character can also support teammates when needed. Nuclear can use a powerful RPG launcher that blasts opponents to shreds, and also has Perks to increase hip fire ability in close-quarters combat. Nuclear can also identify an opponent's location within a 50m range, and this character's movement speed increases with no weapons equipped.
Sniper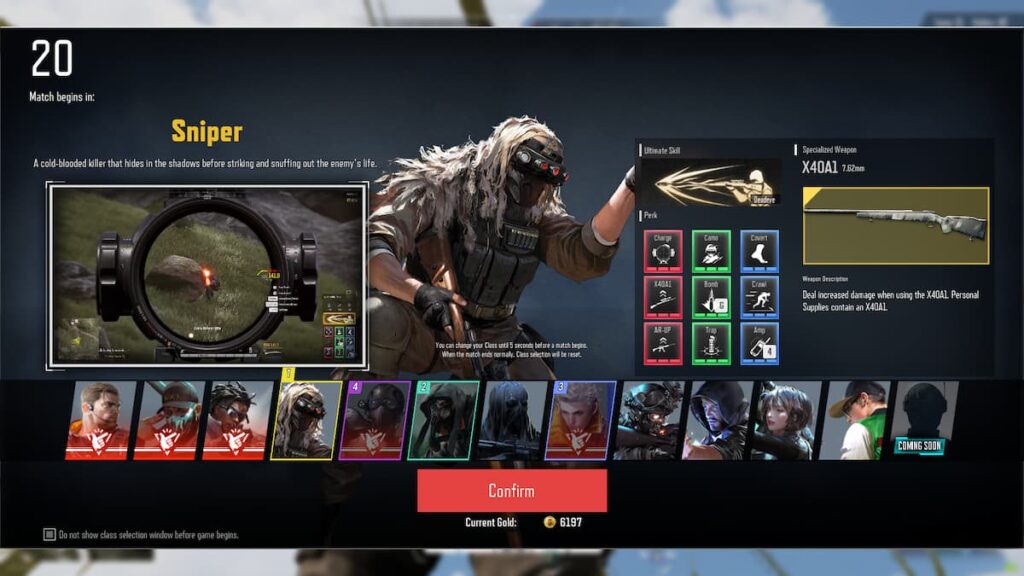 Sniper is definitely the best Class for precision rifle enthusiasts who love to take the fight from a distance. This character is stacked with high-damage Perks and can even summon an air strike targeted on an enemy location. Snipers can modify Flashbang grenades into a trap, and also locate enemies close by with the Amplifier. The Steady Shot red Perk gradually increases ADS damage, making it perfect to scope and shoot people from a distance. You can also call down Air-Strikes, and wear a Ghillie suit to blend with the environment.
Seeker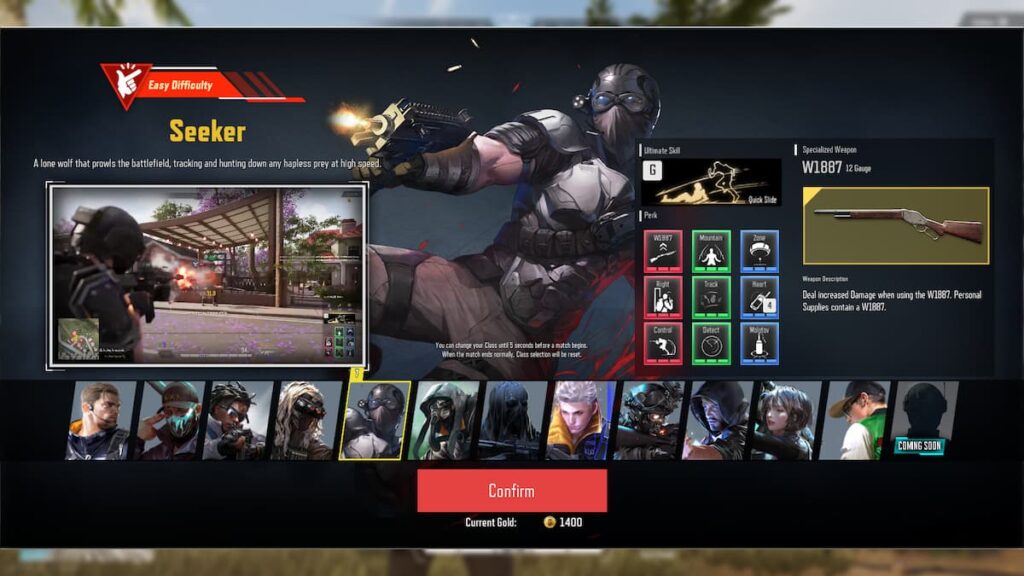 Seeker is perhaps one of the strongest yet underrated recon characters in Super People. Players get increased mobility with this character and can scan opponents' locations by using Perks. The Landing zone scan allows Seekers to check if opponents landed close. This way, you can direct your squad towards unlooted buildings. The Heartbeat detector is one of the iconic abilities of this Class, and his quick slide makes the Seeker one of the most difficult characters to compete against in the new battle royale. You can pinpoint the exact location of opponents, and approach tactically to take down their squad.
Wondering how to upgrade weapons in-game? Here's how you can craft the Mythical AKM in Super People!