In System Shock, you will come across various collectible items while progressing to different areas. Some collectibles have practical uses like keycards and consumable items, while others don't have much use until you turn them into something different. ID Tags are one of these collectible items you'll find in the game, and you need to know what to do with these things. Here's what ID Tags are e ID Tags in System Shock.
How to get ID Tags in System Shock?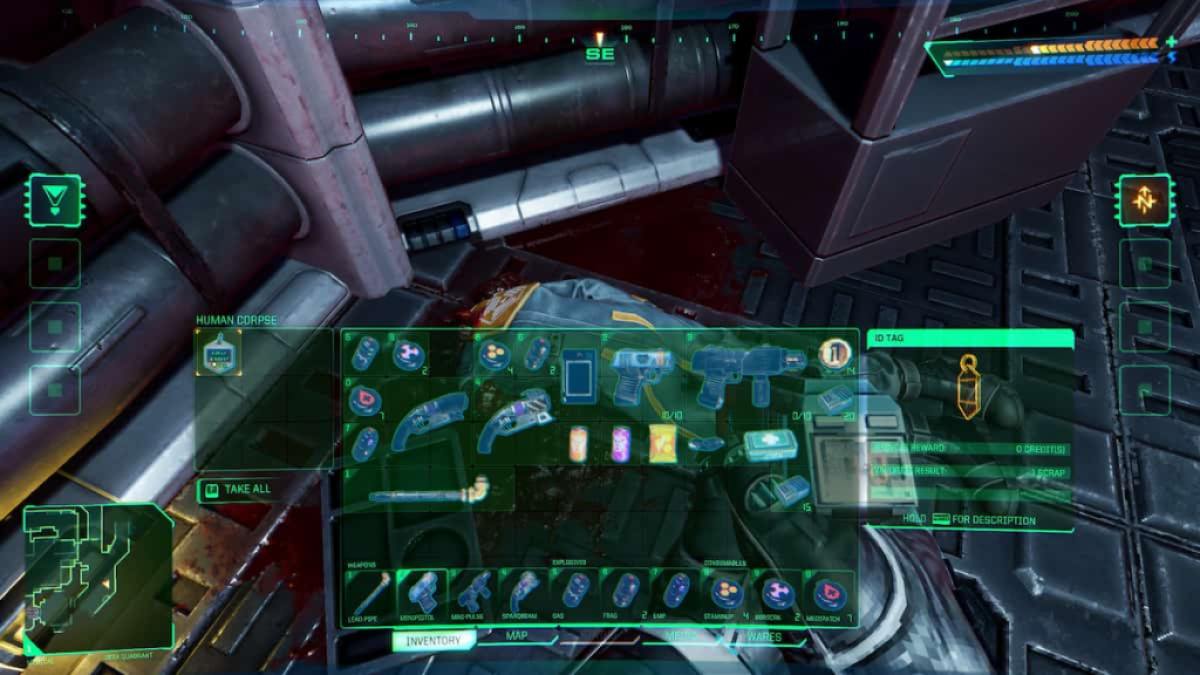 ID Tags can be found on human corpses around the Citadel in System Shock, and you will often come across them on the bodies of essential personnel. These items can be picked up and stored in your inventory, but ultimately. While they do not provide any practical advantage, you can read the name of the employee the ID Tag belonged to. I believe these names are Kickstarter backers! Each ID Tag takes one slot in your inventory, and this can stop you from picking up different weapons and other items.
Related: System Shock Remake Compared to Original System Shock
Since these items do not provide any advantage, you can vaporize ID Tags to turn them into scraps. In turn, the scraps can be recycled at the Recycle Station. For every ten scraps, you will get one Tri-Credit. While exploring the different areas in System Shock, we found several ID Tags, and you will find them easily in the Gamma, Beta, and Alpha Quadrants. You will have to solve various puzzles to reach these new areas, and you will find different access cards at these locations. Check all the bodies, and collect all the items before moving ahead to new areas.
Once you get your hands on the game, be sure to check out How to solve the Medical and Research Panel Puzzle in System Shock on Pro Game Guides.