Hailing from a family of lawyers, Artem Wing is the Themis Law Firm's top senior attorney and a legal legend in Stellis City, with a 99 percent win rate and the ability to cover a broad range of cases. Despite being your co-worker, Artem has a personal office in the Themis Law Firm, thanks to his senior position. Using the Stellis system, which allows you to freely roam around Stellis City, you can pay a visit to Artem Wing's office at any time. Here's how to get there.
How to find Artem's office in Tears of Themis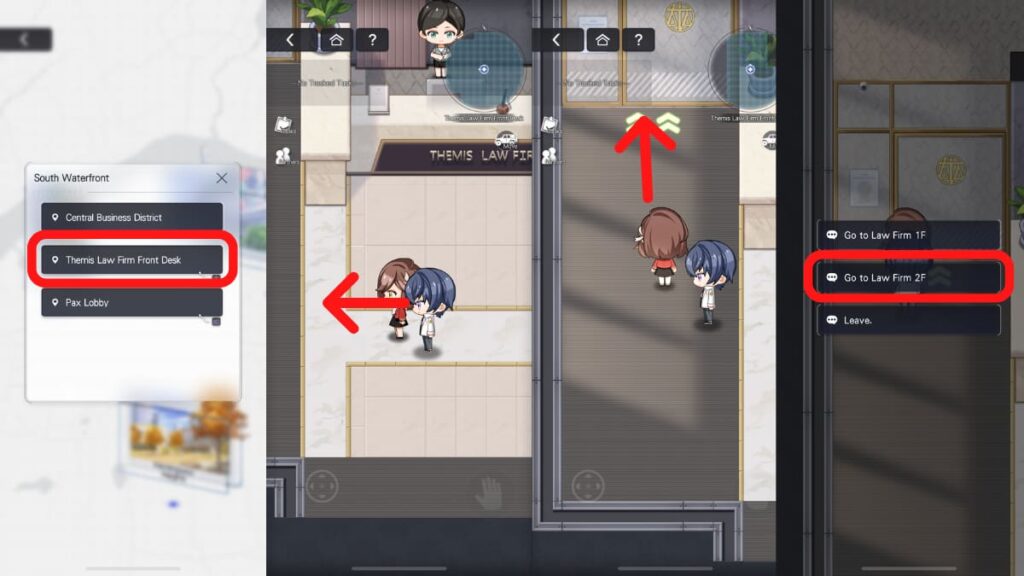 Click on the Move button under the mini-map to fast travel to South Waterfront. Select Themis Law Firm Front Desk to enter the office building. Once inside, head left until you see the green arrows pointing upward. Approach them and select Go to Law Firm 2F.
Related: What is the password to the mysterious blog in the Tears of Themis Mirage of Blooming Swords Episode 2
Once you're on the second floor, immediately turn right and keep walking until you see the dining area. From there, move north and ignore the first exit that you see, as it's a stairwell that will lead you down to the first floor. Instead, keep moving upward until you see another set of green arrows—this time, pointing left. Upon entering, you'll find yourself in Artem's office.
What can you do in Artem's office in Tears of Themis?
You'll often find yourself in Artem's office to complete weekly tasks, event stories, and investigations in Stellis City. You can also interact with a few things in the office, such as the coffee machine, shelves on the left, and the large windows.
Check out our guide on How to get to Marius' office in Tears of Themis to visit a fellow NXX Investigation Team member's office.